Space3 2.0: Forging New Frontiers as a Game Publisher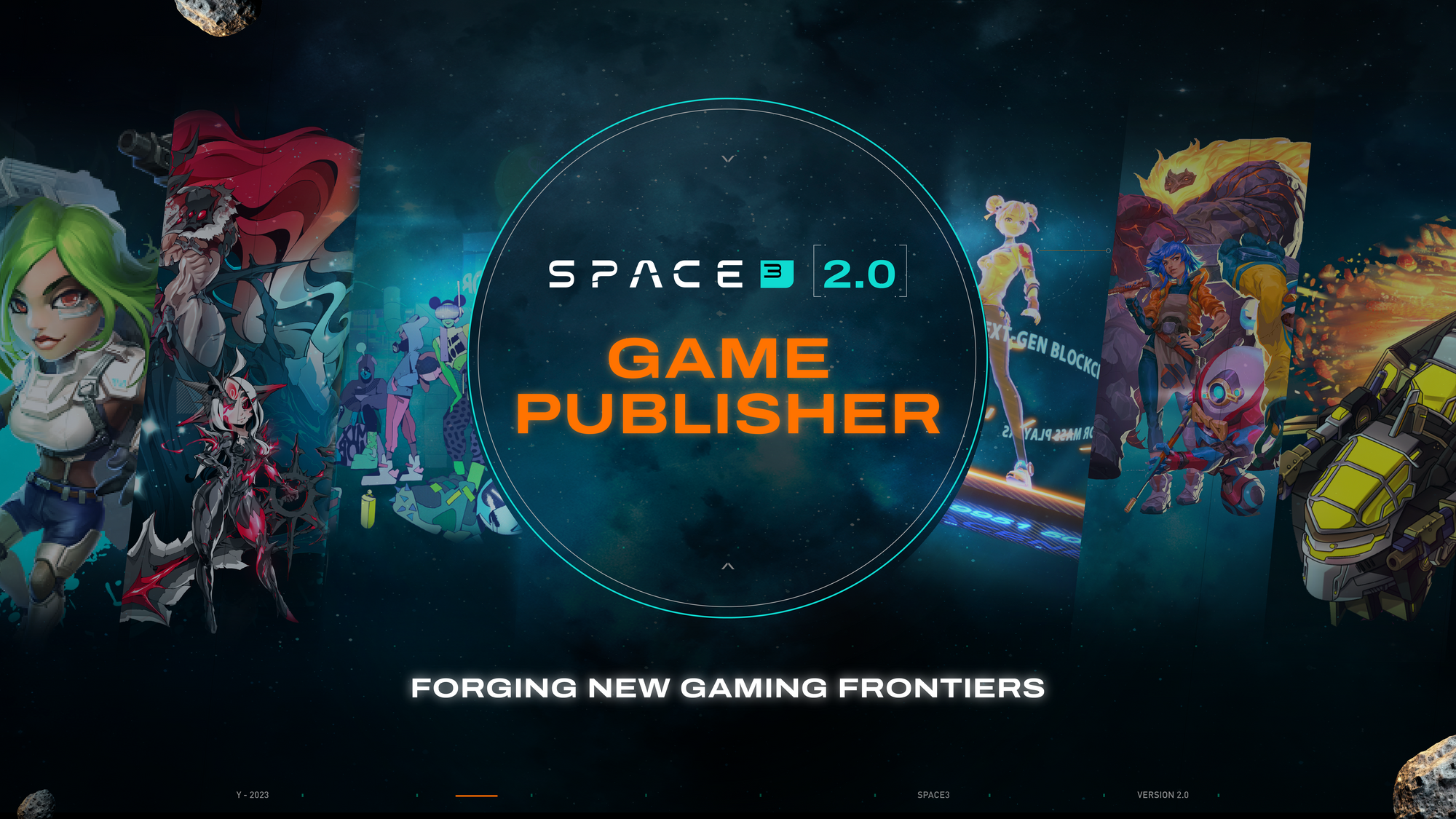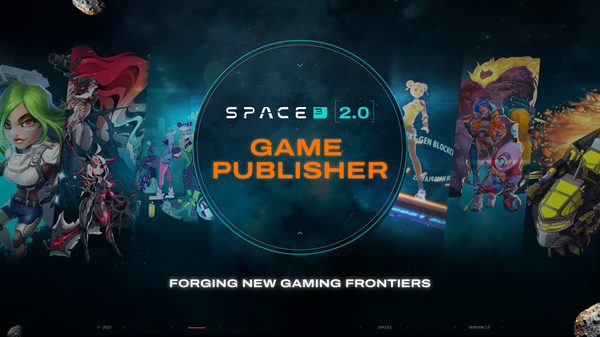 Forge stronger connections, embark on captivating quests, and achieve legendary status within the gaming universe!
Welcome to Space3 2.0 - a complete transformation that marks a significant step towards unlocking new frontiers and further enhancing your gaming experiences like never before.
With a gamer-focused interface, supercharged mission system and enticing rewards, Space3 2.0 promises to take your gaming prowess to new heights. Time to level up!
Why 2.0? A Giant Leap into a New Gaming Frontier
In our Space3 1.0, we laid the foundation for a perfect gaming world, where gamers unite,  immerse themselves in innovative worlds, and celebrate their love for gaming. By supporting over 40+ renowned games and welcoming nearly 100,000 of new gamers, we witnessed the birth of vibrant communities, and the forging of gaming identities within the Metaverse.
Now, as we unleash 2.0, we're soaring to new frontiers expanding our horizons, and entering a new phase of concentrated focus. Space3 is evolving into the world's leading Game Publisher, reshaping the distribution of millions Web3 Games by captivating players through gamified experiences built on blockchain. Our mission is set, our vision is clear, and we are ready to redefine the very essence of gaming itself.
Your Gateway to Exceptional Gaming: Imagine a gateway that leads you to a galaxy of exceptional games, both from the existing web2 world and the web3 universe. Here comes Space3 - your one-stop destination for adventures, challenges, and achievement accumulation. We're here to make sure you never run out of amazing games to play and accumulate value.
Igniting the World's Leading Game Publisher: At Space3, we're not just another platform, we're igniting the passion of gamers worldwide. Our vision is to become the forefront of game publishing, guiding you through the world of gaming. With Space3, you'll explore new and exciting places in gaming and unlock its full potential for the future.
Fueling Innovative Gaming Experiences: Our mission is to publish and foster exceptional games from inception to completion. We're here to fuel the flames of innovation, driving gaming experiences that captivate and amaze players worldwide. Whether it's a cutting-edge web3 game or a beloved web2 classic, we're committed to elevating gaming to new heights.
What to Expect: The 2.0 Revolution
This new version is packed with exciting benefits designed to enhance your overall gaming experience. Here's what you can look forward to:
Intuitive UI: Navigating the new Space3 will be smoother than ever, opening the doors to an immersive gaming experience that goes beyond mere interactions. From the moment you step into the platform, you'll find yourself embarking on an unforgettable journey, where user-friendly interactions seamlessly blend with gaming wonders. Easy access to every feature we have to offer ensures you'll be fully immersed in the real essence of gaming.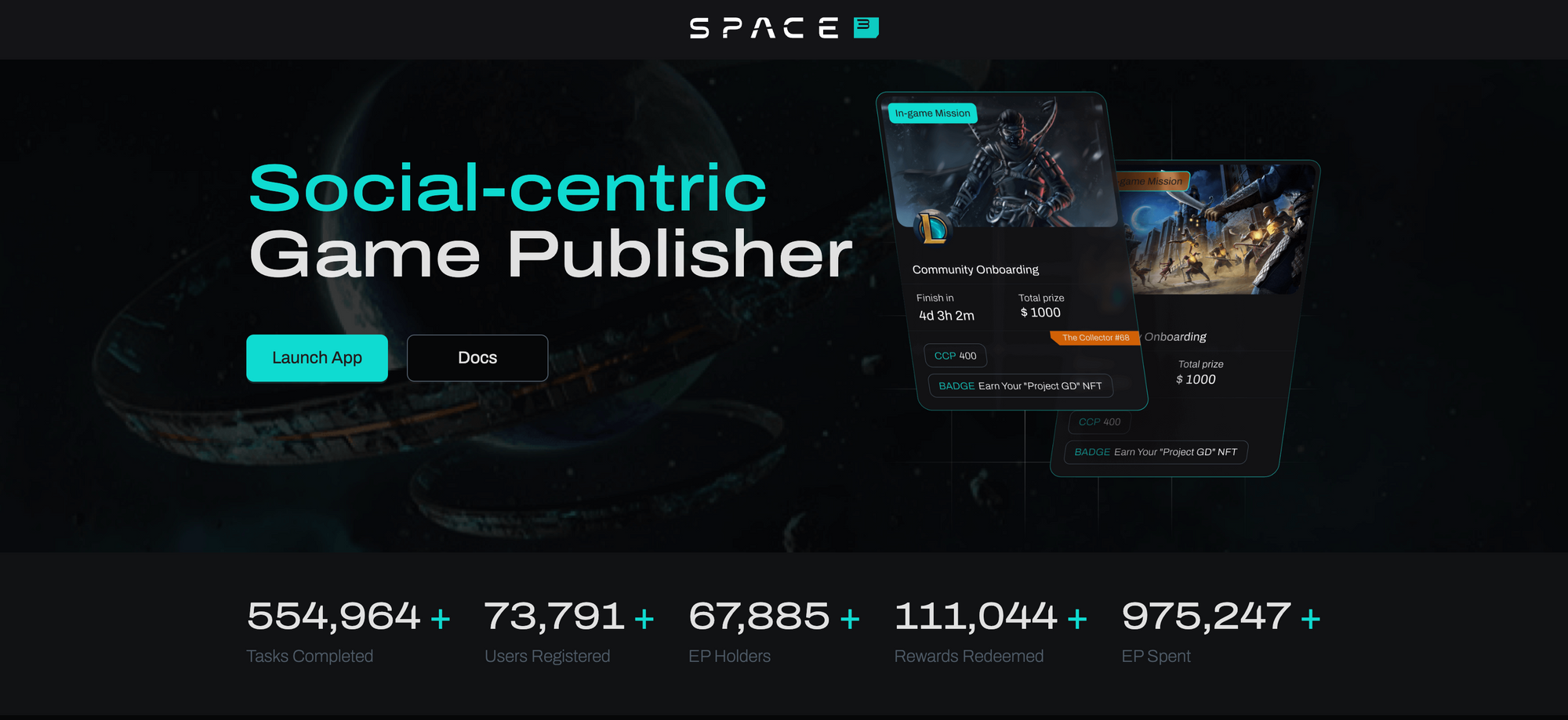 "Mission Pathway" in Rewards Center: As you explore the details of your rewards,  you can now gain unprecedented access to a clear and concise roadmap, guiding you through the missions necessary to earn your well-deserved rewards. Simplifying your gaming journey, this innovative feature empowers you to take on exciting quests and claim your triumphs with ease.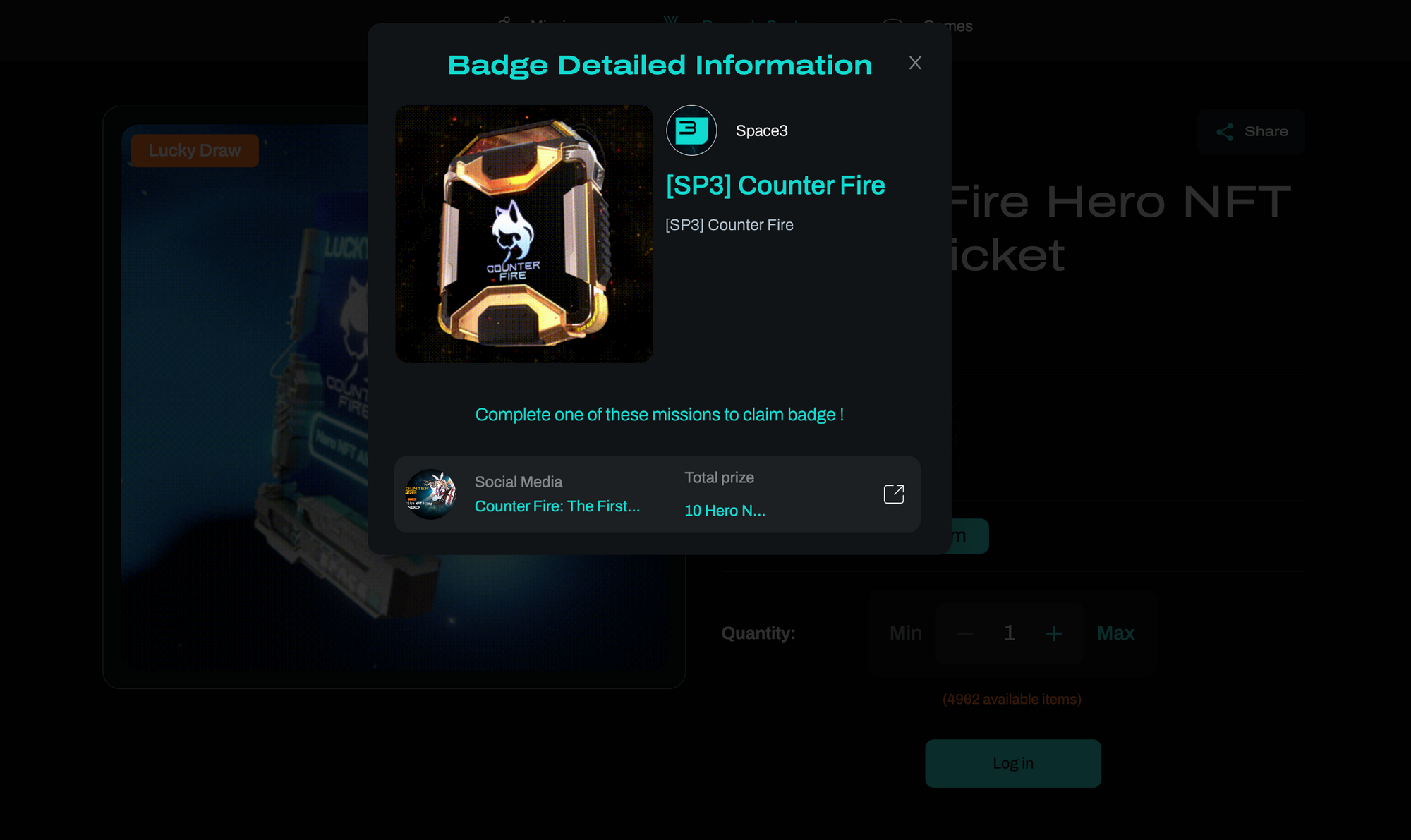 Games - Explore, Track, Conquer: Our new feature "Games" will open the gateway to an expansive universe of gaming projects on Space3. Here, you'll be able to discover exciting new games and explore the wide range of missions and rewards they offer. Keep track of your progress within each game, and view the missions and rewards you've completed to date.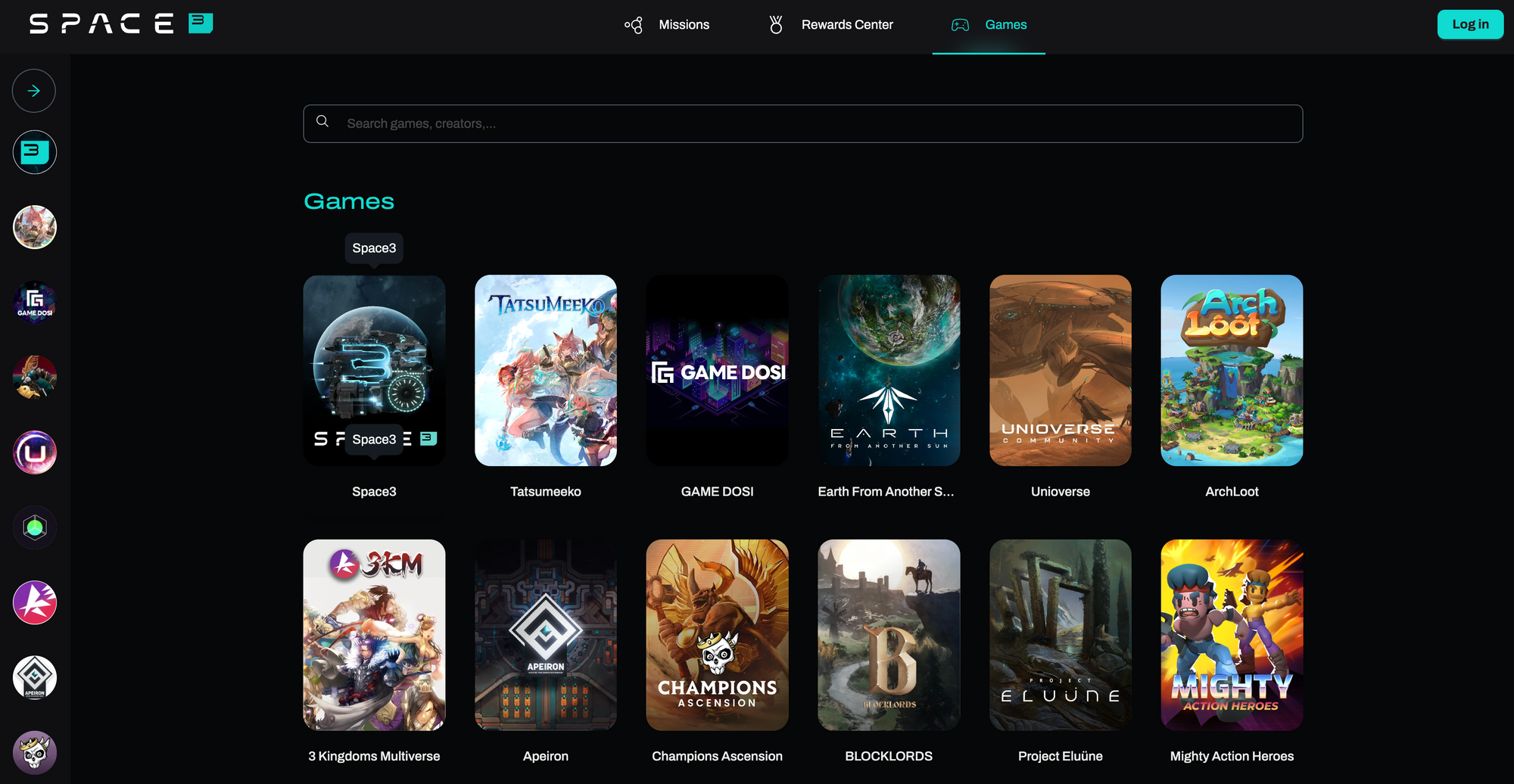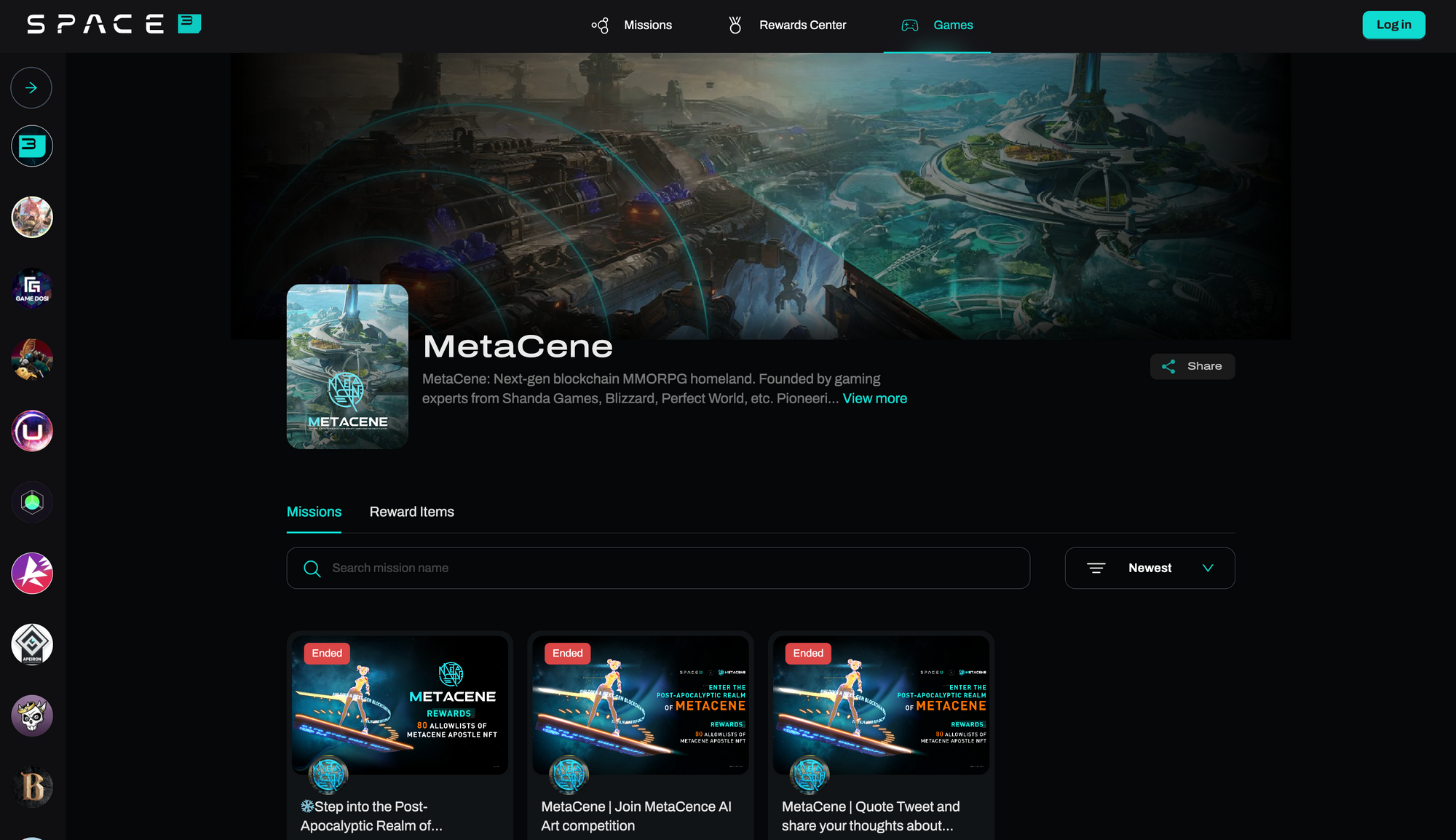 Seamless Access: You can now log in with more options, including Crypto wallet, Mail, Twitter, Google account, Discord or Twitch. This user-friendly upgrade makes it even easier for web2 gamers to connect in just one click.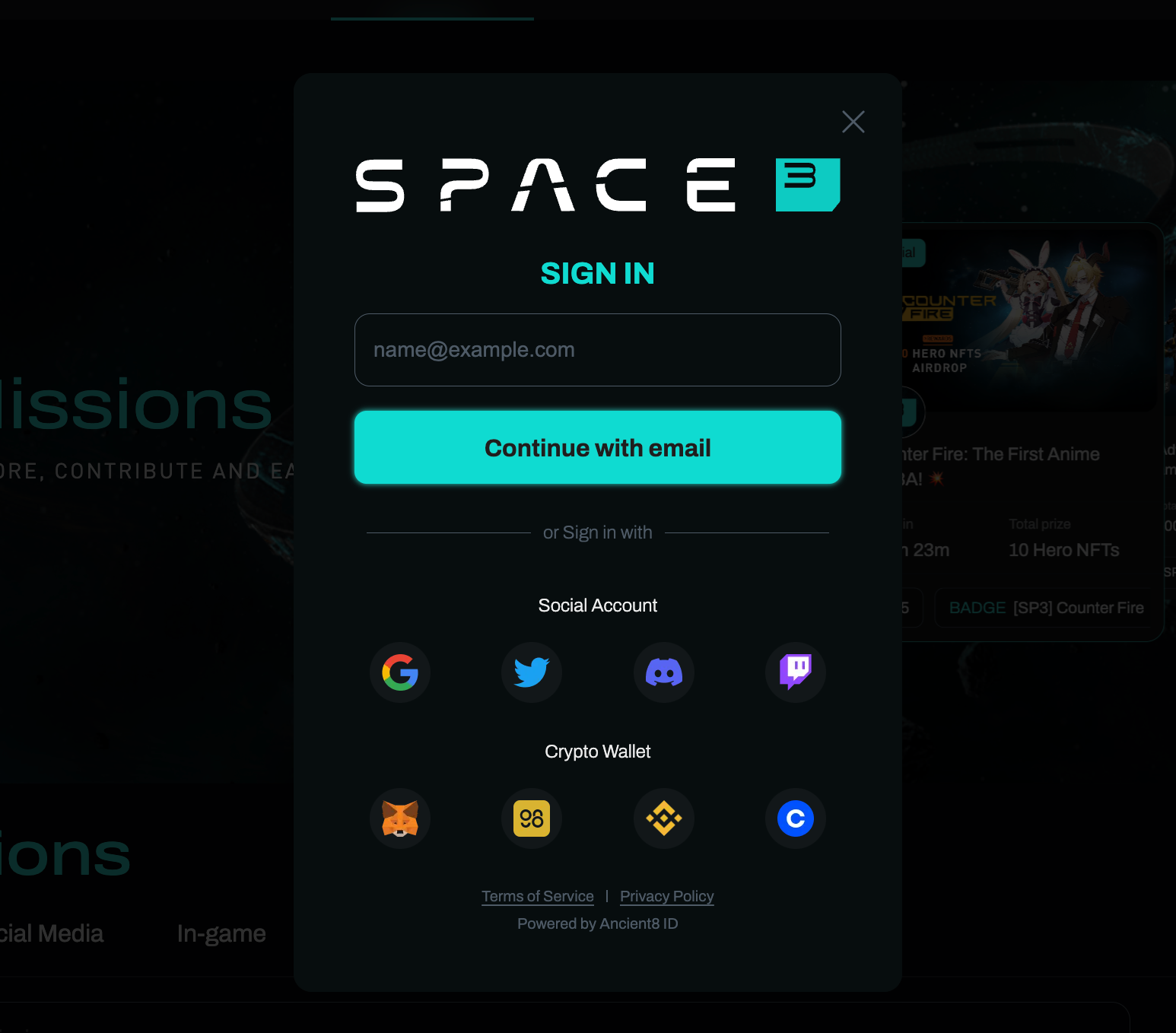 PlayFest: Connect in GamingVerse - $25,000 in Rewards 🎉
With the excitement of Space3 2.0 now unveiled, a thrilling event is on the horizon: PlayFest: Connect in GamingVerse!
In partnership with 10 Game Content Creators and 10 Game Partners, we're connecting KOLs and their fans to a galaxy of rewards and community growth. Starting in mid August, PlayFest is set to amaze with a total of $25,000 in rewards.
$5,000 BUSD prize for Gaming Content Creators
$5,000 BUSD prize for Team & Guild Groups
$15,000 BUSD prize for All Individual Users
Stay tuned for more updates and mark your calendars for the big reveal of our upcoming event. It's just the beginning of an extraordinary gaming journey that awaits!
Twitter | Discord | Website | Blog | YouTube | Facebook | Telegram | Gitbook