Review P2E Game: Decentraland
In 2017, a project called Decentraland was born, which is a decentralized and online VR game platform.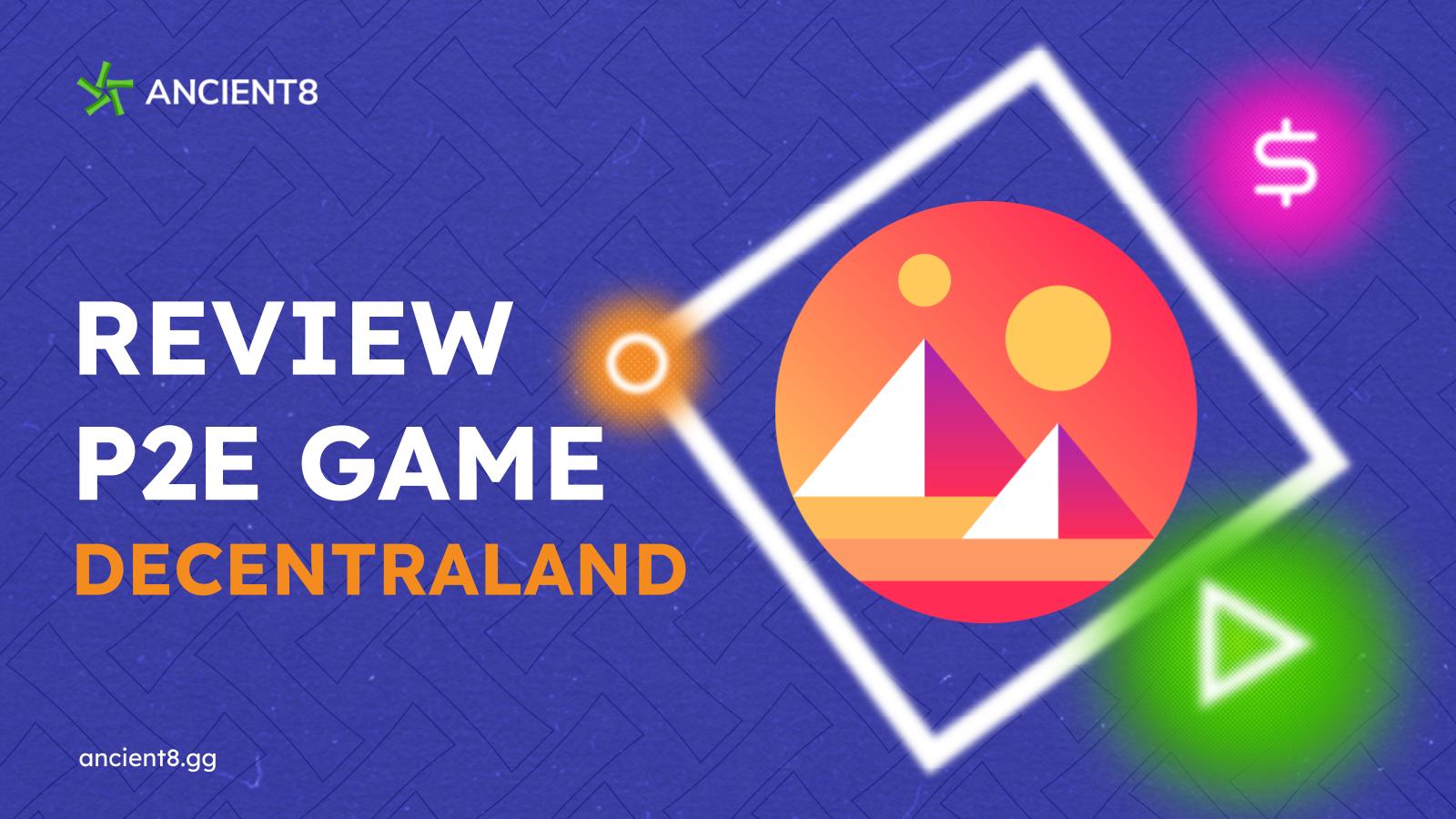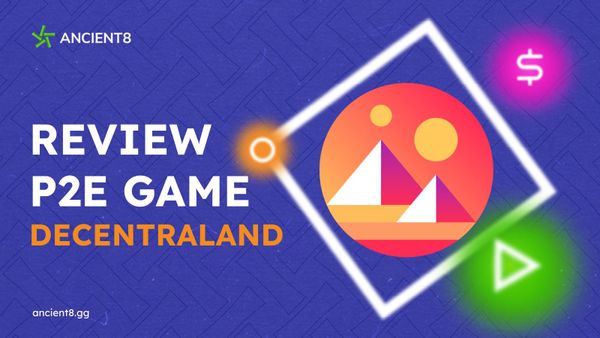 In 2017, a project called Decentraland was born, which is a decentralized and online VR game platform. At that time, Decentraland made many blockchain and gaming enthusiasts extremely excited. Today, although the game has been launched and is active, Decentraland is still in its beginning.
The following Decentraland review will introduce the game as well as the mechanics and features in the game that you need to know.
What is Decentraland?
As mentioned at the beginning of the article, Decentraland is a decentralized online VR world similar to Second Life, and of course, the biggest difference is that Decentraland is built on the Ethereum blockchain.
Decentraland allows users to buy virtual assets and then grow them as an online virtual business. For example, build buildings or attractions on virtual plots of land and then users can earn money or simply sell to others for profits.
The project was conceived and developed by two blockchain experts, Ari Meilich and Esteban Ordano. Decentraland's mainnet was launched in 2020 and both stayed behind to support the project as an advisor, letting Decentraland Foundation and DAO (decentralized autonomous organization) develop the future of Decentraland.
How does Decentraland work?
Decentraland lets players interact with non-fungible assets (NFTs) called LAND. In the world of Decentraland, there are a total of 90,000 LANDs and users can trade these LANDs with each other. In particular, users can create many things on their LAND. Those LANDs can be used as containers for games, applications, gambling services, 3D landscape construction, informative websites, or anything that players can imagine.
As mentioned, there are only 90,000 LANDs and each LAND is 33x33 (feet), however, the height of the LAND is unlimited. Currently, only 90,000 LAND has been created, but in the future,  Decentraland's DAO will be able to decide whether to create more LANDs or not.
Multiple adjacent LANDs will form a District, a District will be a community with similar LAND themes (casinos, museums, etc.). MANA holders will be able to vote to resolve important matters related to the County. The higher the number of MANA holdings, the more valuable the vote.
MANA is the original token of the Decentraland platform, this is an ERC20 token. Besides the management function, MANA can be used to buy and sell LANDs or virtual assets and services in Decentraland.
MANA, LAND, and asset tokens (Estate tokens)
The MANA token is an ERC20 token, a kind of token that is interchangeable. That means the MANA tokens can be swapped to each other. Every single MANA is the same, has no unique characteristics. Therefore, MANA is used as a currency in Decentraland.
LANDs and assets are ERC-721 tokens, which are non-fungible tokens, known simply as NFTs. They are used to create items in Decentraland such as Avatars, jewelry, clothing, or plots of land.
Main features of Decentraland
Avatar (representative image)
When you join Decentraland, you can customize your avatar. Clothing and accessories can be purchased with MANA. Each avatar will have a Decentraland passport to record the amount of MANA and your items.
Builder
Once you own LAND, you can become a builder and build your LANDs. The construction is very simple without using any code, Decentraland has ready-made scenes and materials for you to build your LANDs.
Marketplace (the market for buying and selling)
You can buy everything on Decentraland with Marketplace such as clothes, jewelry or LANDs, etc.
Epilogue
Decentraland is a project that has been in development since 2017. Up to now, MANA has grown x670 from the lowest price in 2017 and the highest price in 2021. Therefore, Decentraland is a veteran project which is evaluated with the most potential among metaverse projects at the moment.
Despite being on the market since 2017, Decentraland is still in its beginning since developing a metaverse project on the blockchain is not easy. The potential for Decentraland is still great, Ancient8 will update about Decentraland when the project has new progress. Thank you for reading Ancient8's Decentraland review.
About Ancient8
Ancient8 is Vietnam's biggest blockchain gaming guild incubated by Coin98 Labs, Kyros Ventures, Coin68 Media and 3twelve Capital. Ancient8 aims to create a Decentralized Autonomous Organization (DAO) that develops a platform to enable everyone to play and build the metaverse while earning rewards. Besides, we offer scholarships, educational content for equal economic opportunities in the metaverse.
Website | Blog | Twitter | Facebook | Telegram | Discord | YouTube