Ancient8 Partners with Tearing Spaces for an Unparalleled Gaming Experience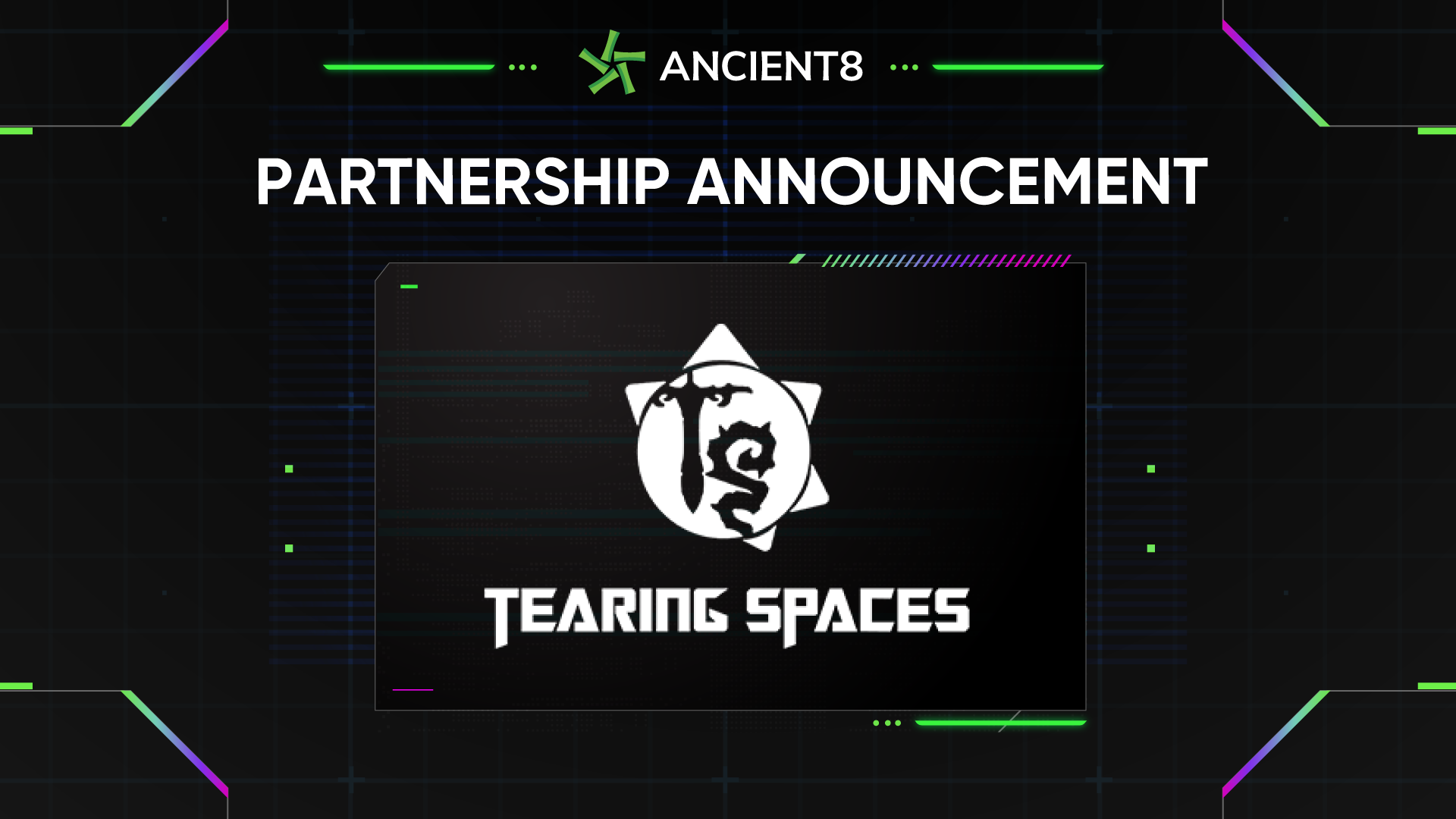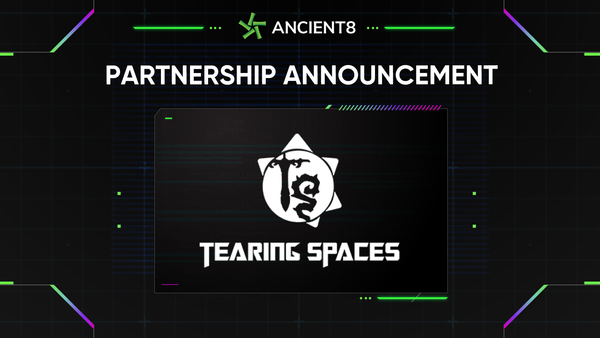 Ancient8 is thrilled to announce our strategic partnership with Tearing Spaces, as both projects share a common vision of delivering exceptional and innovative gaming experiences to players worldwide. Together, we will push the boundaries of the gaming industry, creating unforgettable adventures that captivate and engage gamers on a global scale.
Introducing Tearing Spaces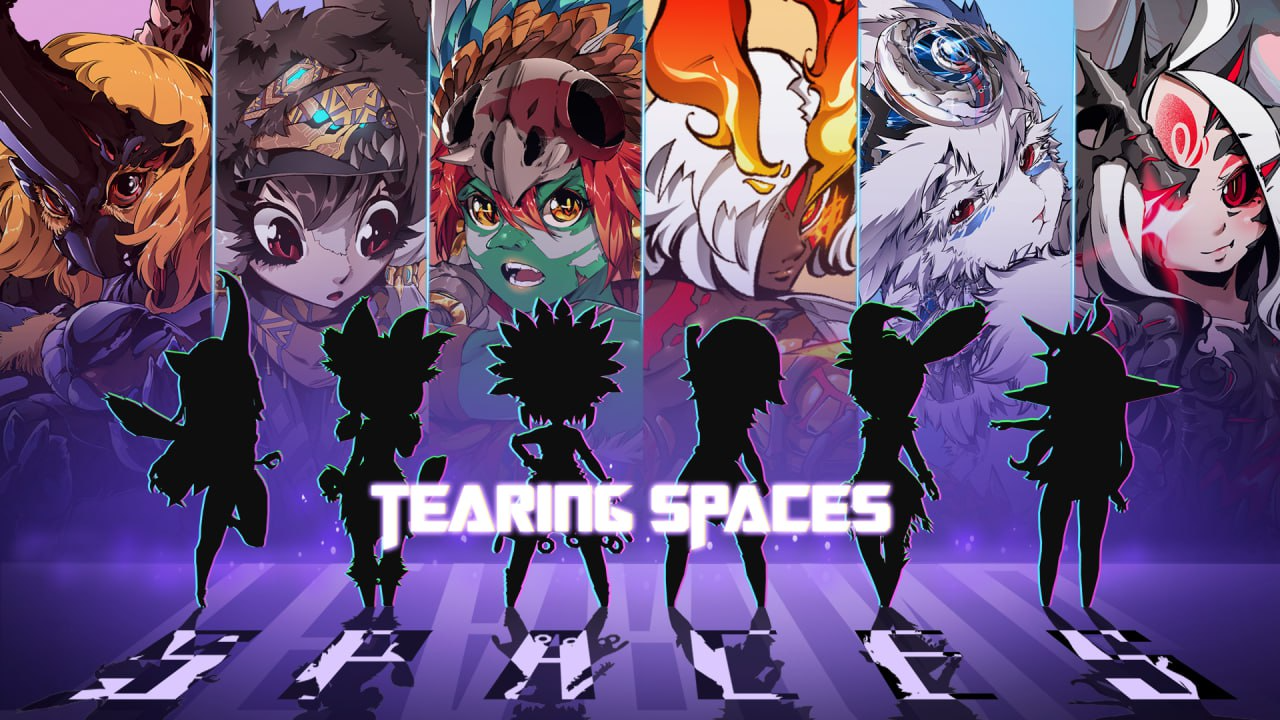 Tearing Spaces is an immersive Play & Earn game that offers players a multitude of exciting opportunities to engage and earn rewards. In this thrilling game, players can form teams and participate in intensive 3v3 battles against real opponents from around the world. By showcasing their skills, completing tasks, winning tournaments, and owning NFT weapons with Token Boost capabilities, players have numerous avenues to earn valuable in-game tokens.
By utilizing NFT weapons, players can unlock a variety of activities, including League Matches and Special Events, to earn in-game tokens. Equipping an NFT weapon provides players with the opportunity to earn even more tokens as rewards. Additionally, completing Daily Tasks and climbing the ranks in the League system offer excellent ways to accumulate in-game tokens. The higher the league level, the greater rewards earned through exhilarating battles.
Ancient8 x Tearing Spaces
This partnership presents an opportunity for both Ancient8 and Tearing Spaces to develop and reward a loyal player base. Ancient8, renowned for its expertise in gaming infrastructure and its Web3 Gaming Loyalty Platform Space3, Dojo Launchpad, and Research Portal, joins forces with Tearing Spaces, an innovative blockchain game platform with a dedicated player community. Together, we aim to enhance gaming features, improve user experience, and onboard more players into the Web3 gaming ecosystem.
The future is bright as we embark on this journey hand-in-hand with Tearing Spaces. Ancient8 eagerly looks forward to the collaborative efforts that lie ahead, confident that our shared vision and combined strengths will pave the way for groundbreaking advancements in the gaming landscape.
About Tearing Spaces
Tearing Spaces is an AAA quality combat-style MOBA game for PC and mobile, featuring a non-fungible token-based system that rewards players with in-game tokens and rewards. Backed by Sino Global Games, the game offers a stunning art style and immersive 3v3 gameplay where players battle it out to earn unique and valuable achievements.
Twitter | Discord | Website | Telegram | Facebook | Youtube
About Ancient8
Ancient8 is a Web3 gaming infrastructure protocol. Ancient8 builds Web3 Gaming Loyalty Platform Space3, Dojo Launchpad, research content platform, and Vietnam's largest guild to help Metaverse projects onboard millions of users to Web3. We've developed products to help 100+ web3 games and 200K+ users better navigate Web3.
Ancient8 has raised $10M in total financing from leading investors including Pantera, Dragonfly, Hashed, Makers Fund, C² Ventures, Mechanism, Coinbase, IOSG, Animoca, among others.
Join us in our journey to build the Metaverse!

Twitter | Discord | Website | Research Portal | Blog | Facebook | Telegram | YouTube | Ancient8 Dojo