TradeCoinVietNam joins forces with Ancient8 Community Alliance to strengthen the community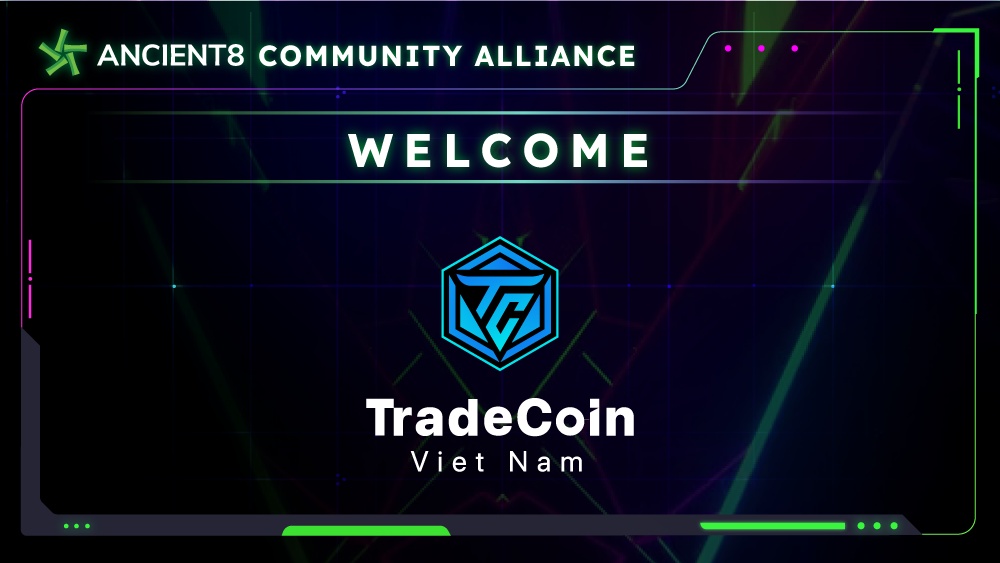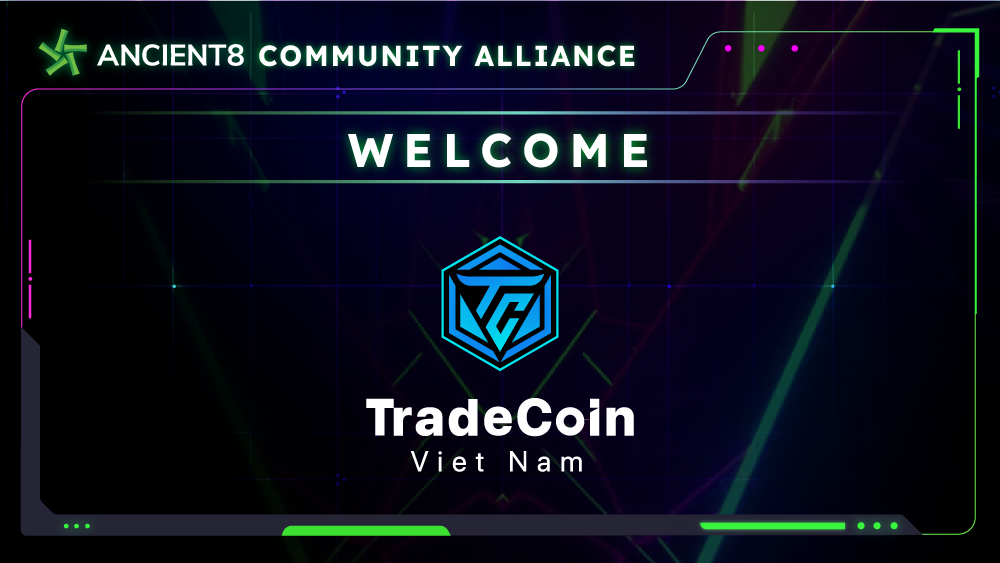 Ancient8 Community Alliance is proud to announce our partnership with TradeCoinVietNam, one of the most prestigious cryptocurrency communities in Vietnam.
Introduction to TradeCoinVietNam
TradeCoinVietNam is one of Vietnam's first and largest cryptocurrency communities. TradeCoinVietNam has been assisting and educating the cryptocurrency market since its infancy, to help investors better understand the market and make smarter decisions.
There is no denying the prestige of TradeCoinVietNam's standing in the crypto community, with the organization continually aiming to provide free yet high-quality information to the community.
Ancient8 x TradeCoinVietNam
We believe that TradeCoinVietNam will be an extremely powerful addition to the Ancient8 Community Alliance. With all that TradeCoinVietNam has accomplished, with a heavy focus on community, we believe that this partnership will help the Ancient8 Community Alliance grow ever more, greater, bringing us closer to our objectives.
"TradeCoinVietNam is very happy to officially become a partner of Ancient8 - the Vietnam's largest blockchain gaming guild. With its existing strengths as one of the largest crypto communities in Vietnam, TradeCoinVietNam will definitely help Ancient8 achieve important growth milestones in the future. TradeCoinVietNam and Ancient8 are looking forward to this cooperation and will contribute to each other's development, and especially create benefits to the entire Vietnamese crypto community."
About TradeCoinVietNam
TradeCoinVietNam is one of the biggest and most popular cryptocurrency communities in Vietnam, completely free of charge. Established in 2017 by a veteran leadership, TradeCoinVietNam is a place to share knowledge and news of potential projects that could become success in the future (NFT Games, Metaverse, Defi, etc). There are also "round-table" discussions between traders and members to guide and support the community within the crypto space.
Facebook | Fanpage HMT | Fanpage TCVN | Website | Twitter
About Ancient8
Ancient8 is building a DAO that develops the infrastructure layer for GameFi, with focuses on the community and software. As Vietnam's largest blockchain gaming guild, Ancient8 enables everyone to build the Metaverse through scholarship, blockchain education, institutional-grade research, community, and blockchain software products. Ancient8's vision is to democratize social and financial access in the Metaverse, and is on a mission to reach, educate, and empower the next 100 million Metaverse citizens through the blockchain.
Ancient8 is backed by leading investors including Dragonfly, Pantera, Hashed, Mechanism, Coinbase, Alameda, Jump, Animoca, among others.
---
Join us in our journey to build the Metaverse!
Twitter | Discord | Website | Blog | Facebook | Telegram | YouTube