Tomo3 - A journey from Esports to GameFi
With nearly 10 years of experience in the traditional Esports industry and having a myriad of accomplishments, what has inspired him to dive into the world of GameFi and more particularly, Axie Infinity?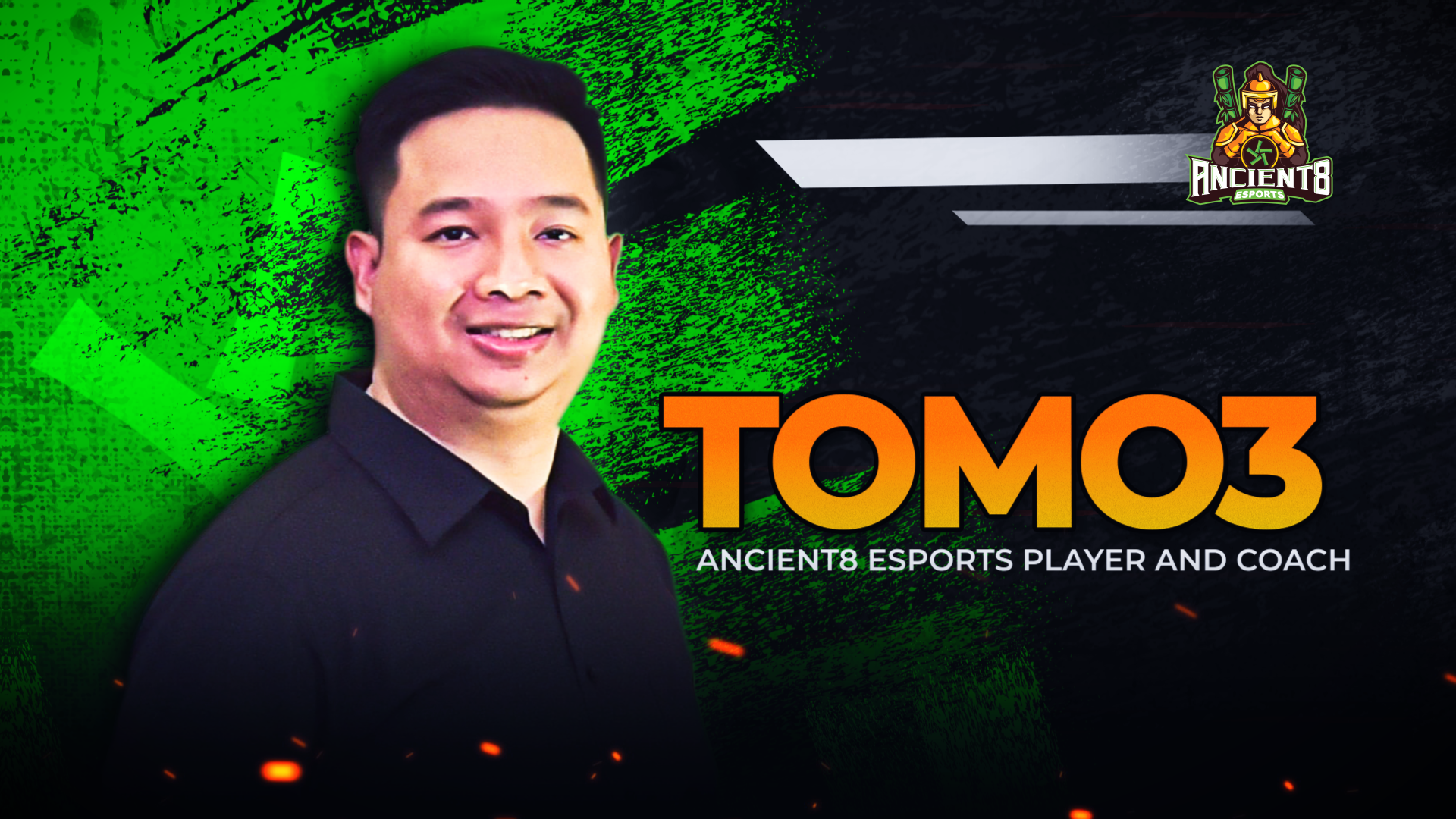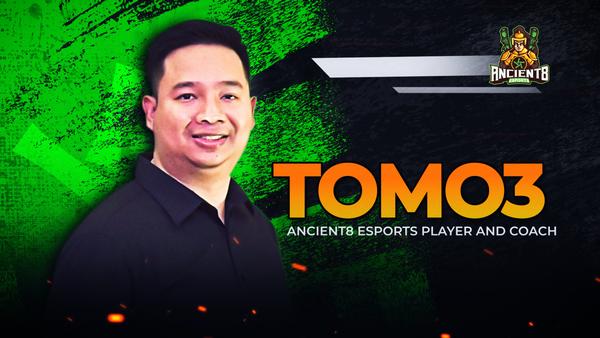 Tomo3 - An Ancient8 Axie Infinity Championship runner-up who currently holds the role of an Esports athlete and coach at the Ancient8 Esports team. With nearly 10 years of experience in the traditional Esports industry and having a myriad of accomplishments, what has inspired him to dive into the world of GameFi and more particularly, Axie Infinity?
This article covers the story of Tomo3 venturing into GameFi. Let's discover more about Tomo3's life and his career path!
Adventuring in the world of Esports
Tomo3's real name is Phan Thanh Tuan. Kicking off his Esports career in October 2009 when League of Legends (LoL), a reputable traditional MOBA game was published by Riot Games, had dominated the gaming industry through its massive user base and world-famous tournaments with millions of dollars in prize pools.
Only after 6 months of launch, Tomo3 promptly established himself as an expert in the field with outstanding tactical thinking and skills, proven by his high-ranking position on the leaderboard and participation in many prestigious tournaments within Asia.
In 2014, Mr. Tomo3 officially marked the first milestone of his Esports career as a coach for the 269 LoL team. During this time, Tomo3 incredibly transformed an unknown crew into a formidable team within the league and has subsequently achieved the 3rd ranking position in the GPL 2015 season.
Journey to Axie Infinity
In early June 2020, Tomo3 had the opportunity to explore and was enticed by Axie Infinity's exceptional gameplay and play-to-earn concept. Thus, he decided to devote the majority of his time, money and energy into furthering his professional development by contributing to the Axie Infinity gaming community. He did so through his extraordinary content creation on his social media channels.
When it comes to Axie Infinity, Tomo3 shares:
"As the entry cost for an Axie team was considerably high at the time, it obstructed gamers from experiencing different lineups and their advantages to construct an optimal strategy before concluding purchasing decisions. This is where I got inspired and committed to offering the community comprehensive insights to have a brighter perception towards the in-game meta."
Axie Leaderboard Top 1
Apart from dominating the leaderboard, Tomo3 pointed out his greatest goal and mission was to share his knowledge and skillset in order to assist the community master and optimize earnings from Axie Infinity. When asked about this enthusiasm, he frankly shares:
"To build a practical lineup, it takes plenty of time researching deeply about different Axies, their traits, skills as well as how to optimize the mutual strength of these Axies for the current meta. Therefore, I aspire to be one of the pioneers in supporting, sharing and conveying these actual experiences and knowledge to the community via the valuable lineups I introduce."
Achievement
Having been through 2 seasons, season 18 and 19, Tomo3 has always maintained his form by staying within the Top 10 Leaderboard. During this period, he also participated in the first-ever Axie Infinity Championship tournament in Vietnam organized by Ancient8. He fought well and only stopped against Pempem in the tight final.
Apart from frequenting the leaderboard, Tomo3 also supports and directly trains many members of his community. Some of them have accomplished such achievements, positioning on top 3000 in this season 19. It is fair to say that Tomo3 is not just simply a professional gamer but also an expert in coaching and mentoring other players.
Tomo3 is also well-known as a distinguished Axie Infinity YouTuber who owns a channel of over 33k subscribers with tens of thousands of views and interactions. Currently, it can be said that Mr. Tomo3 is regarded as one of the most influential figures in the Axie Infinity community of Vietnam. As soon as he introduces a certain lineup on the live stream, it immediately becomes a trendy meta with price appreciation potential.
Mr. Tomo3 is an integral part of the Ancient8 Esports team, with a diverse skill set and has proven coaching capacity. With Ancient8's professional investment and resources, we have every reason to believe that in the near future, the Ancient8 Esports team will represent the Bamboo spirit of Vietnam by finishing the Axie Infinity season in the number 1 ranking position.
About Ancient8
Ancient8 is building a DAO that develops the infrastructure layer for GameFi, with focuses on the community and software. As Vietnam's largest blockchain gaming guild, Ancient8 enables everyone to build the Metaverse through scholarship, blockchain education, institutional-grade research, community, and blockchain software products. Ancient8's vision is to democratize social and financial access in the Metaverse, and is on a mission to reach, educate, and empower the next 100 million Metaverse citizens through the blockchain.
Ancient8 is backed by leading investors including Dragonfly, Pantera, Hashed, Mechanism, Coinbase, Alameda, Jump, Animoca, among others.
---
Join us in our journey to build the Metaverse!
Twitter | Discord | Website | Blog | Facebook | Telegram | YouTube