How much does an NFT gamer make per month?
I'll speak from personal experience. This is not investment advice; rather, I'm sharing how I've made money in the blockchain gaming market so you can refer to it and better understand the current market's sources of income.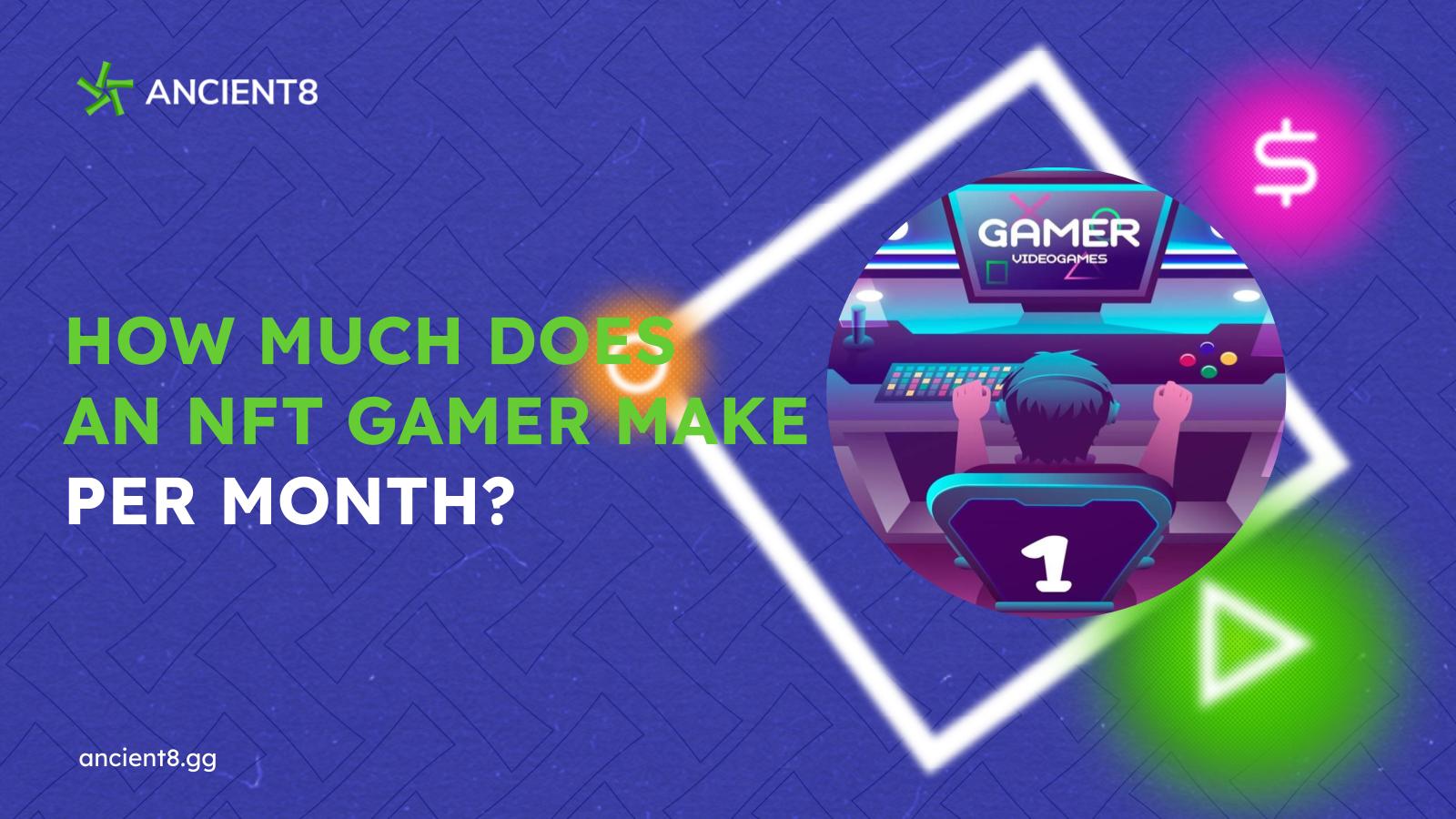 I'll speak from personal experience. This is not investment advice; rather, I'm sharing how I've made money in the blockchain gaming market so you can refer to it and better understand the current market's sources of income.
1/ Native Token Speculation in BSC Network Game Projects
Since the beginning of July 2021, I've been aware of the Play-to-Earn trend. My Defi Pet, the first game in the series, was quite popular at the time. Axie Infinity had a huge fomo at the time, but I missed out. Because the ETH network fee was quite expensive at the time, and BSC users were crowded, I immediately looked for similar games on BSC. DPET was the first game I found that met this criterion. I also purchased DPET tokens in order to gain a better understanding of the game. As a result, when I bought DPET for 1 USD and sold it at 5 USD, I ended up with x5 my investment.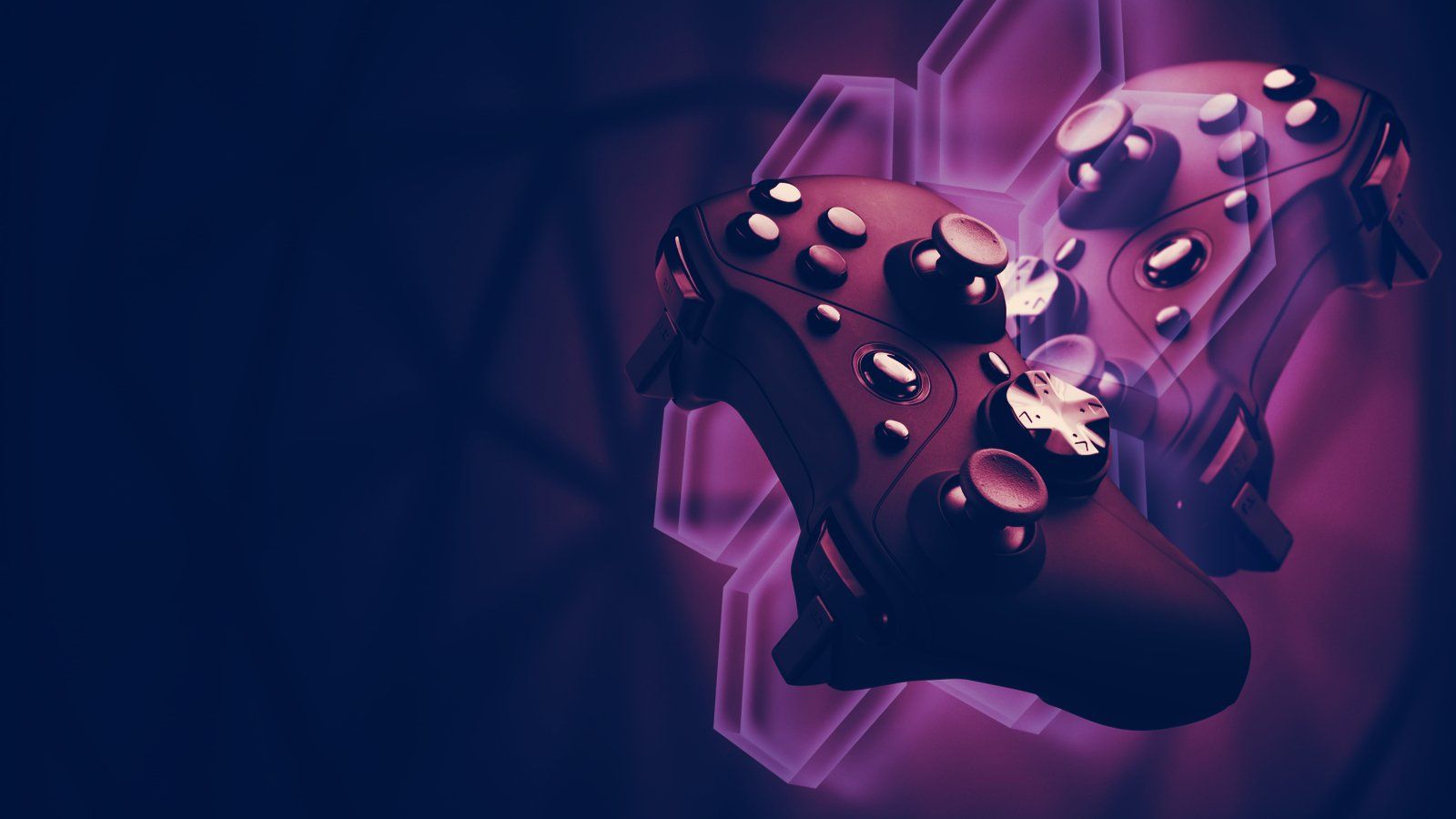 This is just an example to show you that it is both safe and extremely fast to xxx your investment if you understand it well. I recommend that those of you who do not have the financial to play Axie Infinity learn more about games on BSC in order to obtain good xxx opportunities.
2/ Invest to play game
So far, I've only seen Axie Infinity as a reliable and profitable channel (I'm not including one-click games because there are a lot of newcomers who don't understand and lose money).
A 1500 rank account's average daily income is around 180 SLP. At the time of writing (October 16, 2021), your daily income is 13 USD, that would make a monthly income of 390 USD. The cost of a stable team is about 800 USD, resulting in a two-month break even period.
If you're looking to maximize your investment flow, this channel isn't for you if you only have one account. What is the reason for this?
For example, with that investment in an uptrend market, if you hold a certain coin during the uptrend season or speculate on native tokens of BSC game projects, I find it is not difficult to x2, flexible in line the capital is fine, so why do you have to invest in an Axie account that takes 2 months to break even, I don't believe it is worth the opportunity cost.
However, if you have a higher capital and own three or more accounts for yourself, this will be a very profitable investment channel. Why?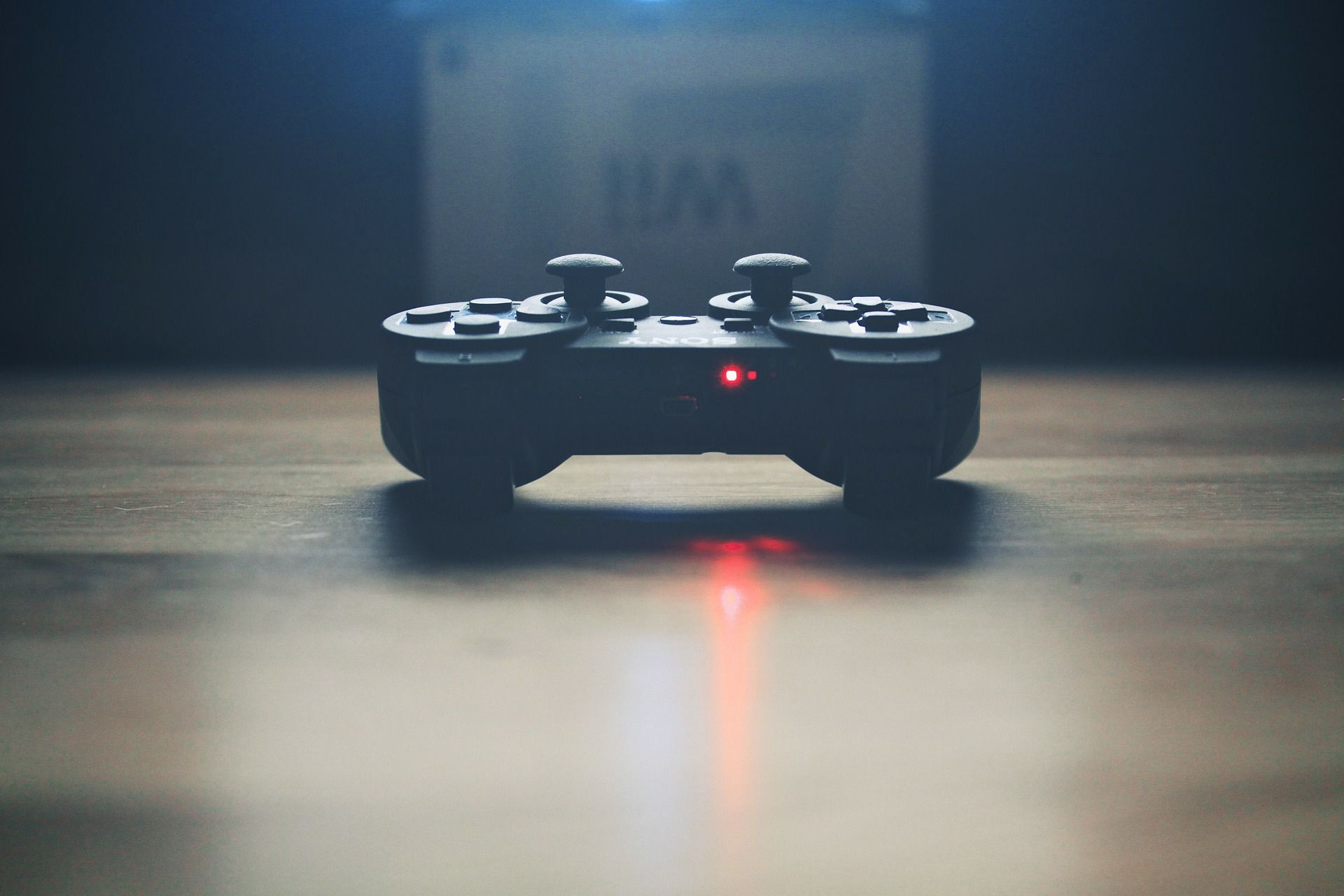 To begin with, I believe it is quite risky for you to use a method to speculate on a native token game with a capital of 2500 USD. However, it will be much safer and more stable when playing Axie Infinity.
Let me show you the problem:
You earn 180 SLP on one account, and you hire others to play for you on the other two accounts, paying them 20% of the SLP earned.
=> 180x30 + 2x(180x30x80%) = 14,040 SLP 1000 USD in one month
You can see how much of a difference it has made, right? With a capital of 2500 USD, you can earn 1000 USD in a month from Axie Infinity.
Of course, this is just my opinion; not investment advice.
3/ Become a member of the Gaming Guild
This, in my opinion, is the smartest and safest way for newcomers. Because, in order to apply method 1 and 2 as described above, you must have sufficient knowledge and experience in the market to generate a good income. But, when it comes to how to join the Gaming Guild, specifically Ancient8, you don't need any prior knowledge or experience with the game to join and make money. I believe you should join A8 for three reasons:
To begin, when you join A8, you will not only have access to the Axie Infinity game, but you will also be the first to experience new games when the blockchain gaming market grows large enough, make money without having to spend the initial capital.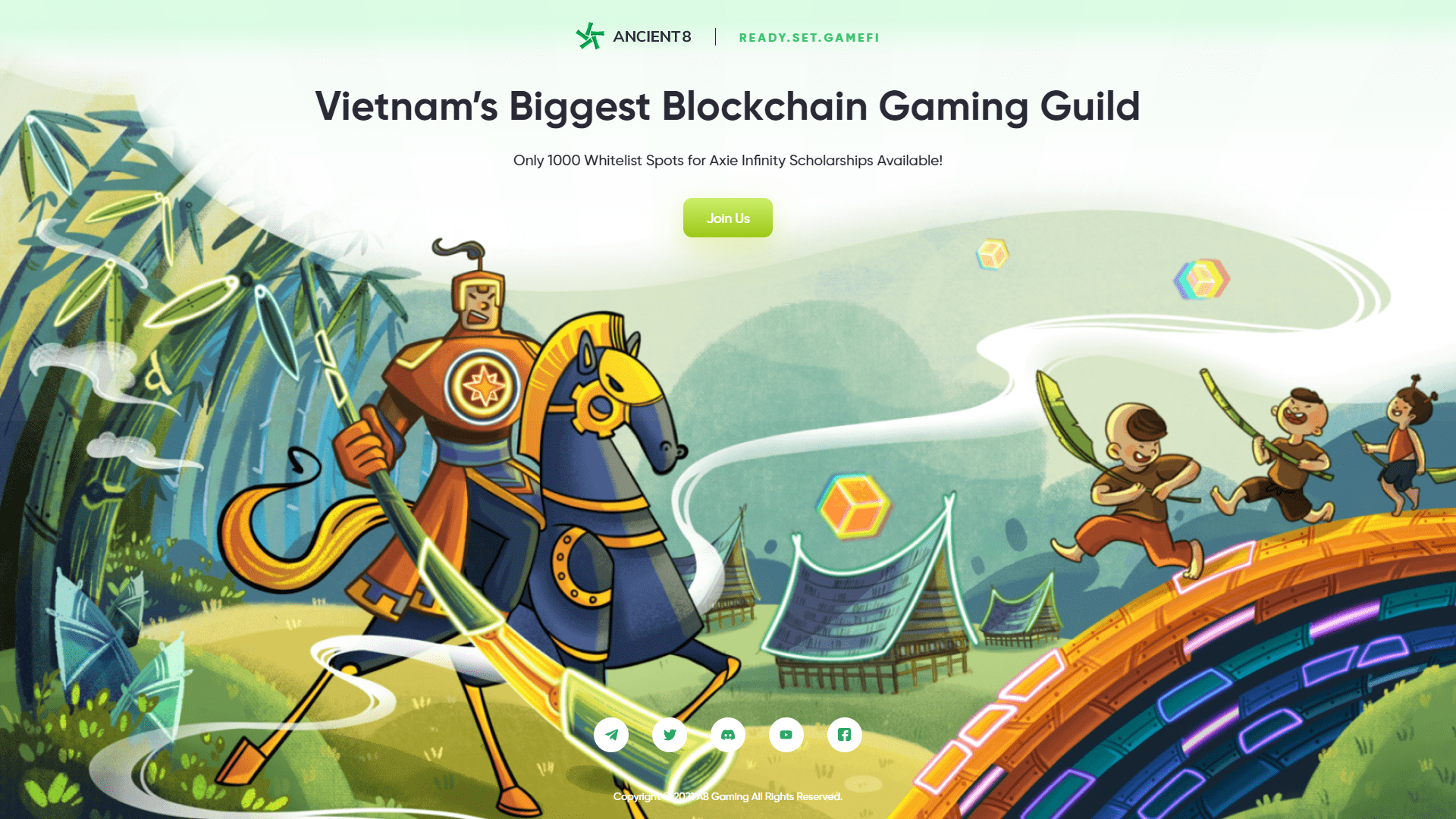 Second, A8 is one of the gaming guilds that accepts new members, and I believe that A8 will continue to grow in the future, providing you with many more opportunities.
Third, when you work with A8, you are not restricted by time or place of work, office hours, or anything else; you can play games to earn money at any time as long as you meet the month's KPIs.
To join A8, you check it here.
About Ancient8
Ancient8 is Vietnam's biggest blockchain gaming guild built by Coin98 Labs, Kyros Ventures, Coin68 Media, and with the support of individuals from FTX. Ancient8 aims to recruit millions of gamers and communities into the GameFi, NFTs and Play-To-Earn Era. Ancient8's scholars will not only have a chance to play the latest and trending blockchain games, but also to earn an income for their contribution to the future of the Metaverse.