The Quarter Finals result and Semi-Finals details of Axie Infinity VN Championship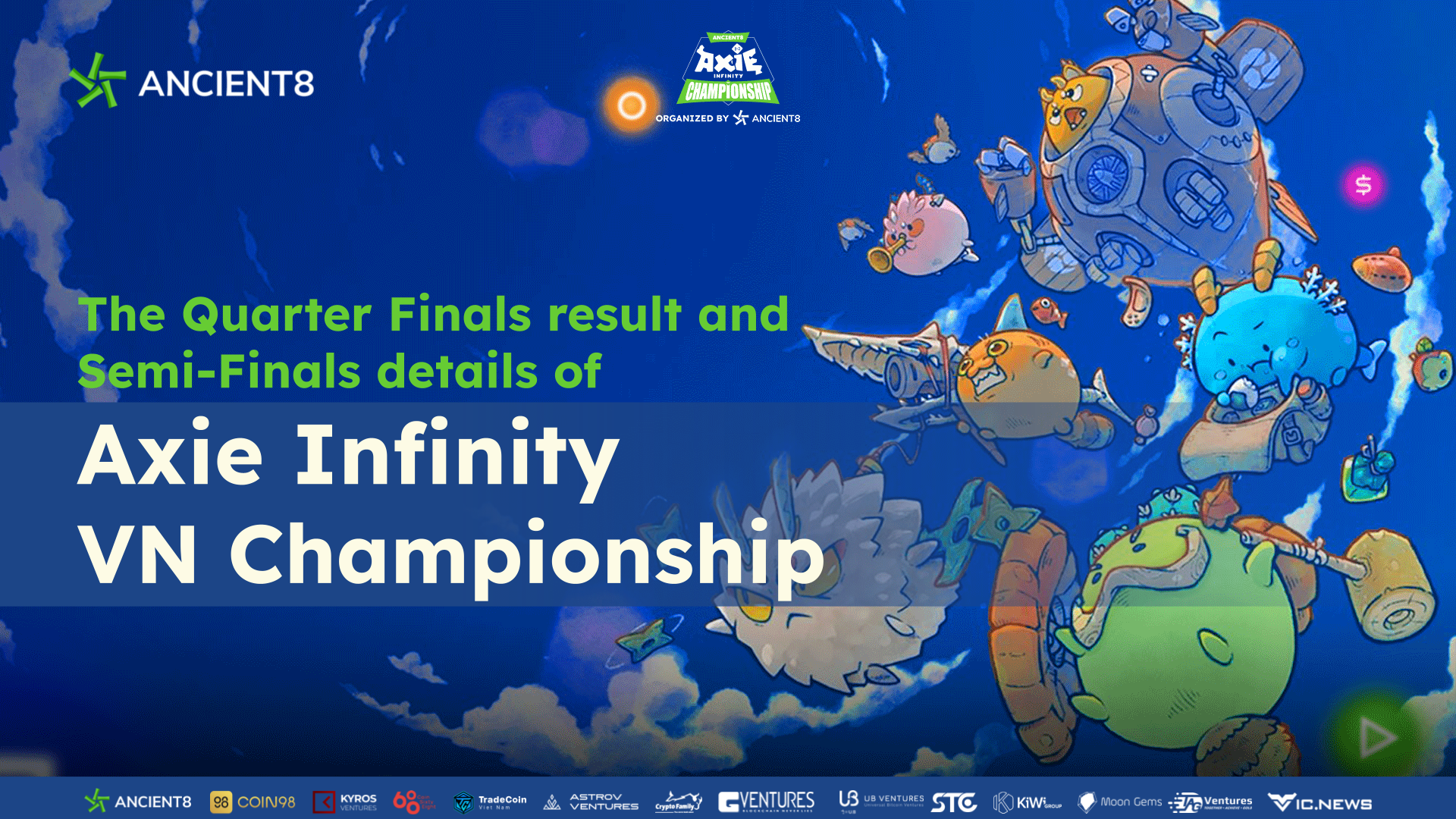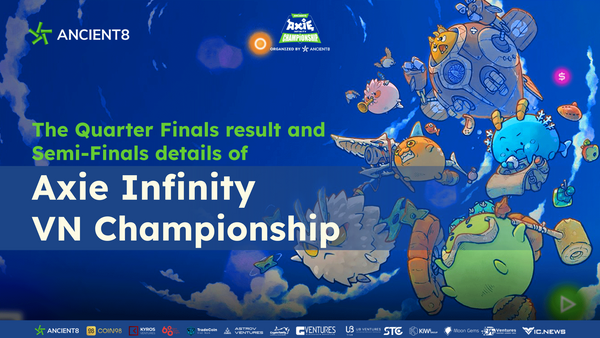 After intense matches from Axie Infinity high rankers, the names entering the semi-finals have been revealed.
TOMO3|AGS vs Nhat Tinh
Winner: TOMO3|AGS
Fkiller vs Tanphoga
Winner: Fkiller (due to Tanphoga withdrawing from the tournament)
NhimTM vs Kyrie
Winner: NhimTM
Huy2 vs PemPemVN
Winner: PemPemVN
The winners of the Quarterfinals will face each other in the Semi-Finals which will take place on the same day of November 5, 2021.
The semi-final matches are as follows:
Semi-final 1: NhimTM vs PemPemVn
Semi-finals 2: TOMO3|AGS vs Fkiller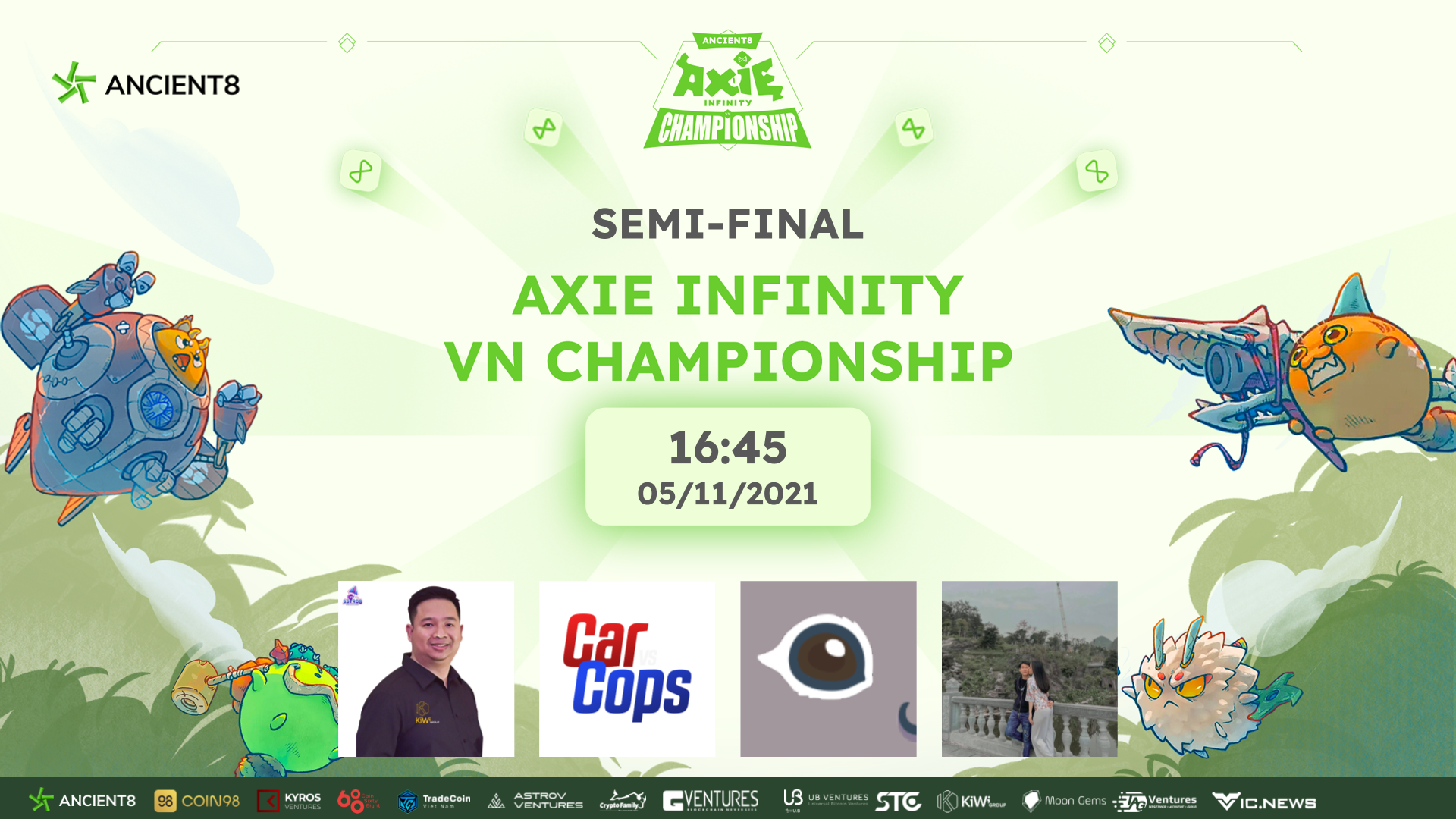 The best players will win a ticket to continue to the Finals which will take place on November 6th 2021 at 20:00 UTC+7.
Who will stay and who will go on? Let's accompany Ancient8 in Axie Infinity VN Championship to find the champion and receive many extremely valuable gifts!
About Ancient8
Ancient8 is Vietnam's biggest blockchain gaming guild incubated by Coin98 Labs, Kyros Ventures and Coin68 Media. Ancient8 aims to create a Decentralized Autonomous Organization (DAO) that develops a platform to enable everyone to play and build the metaverse while earning rewards. Besides, we offer scholarships, educational content for equal economic opportunities in the metaverse.
Website | Blog | Twitter | Facebook | Telegram | Discord | YouTube