CYBALL TRAITS & TACTIC CARDS
Let's learn about CyBall Traits and Tactic Cards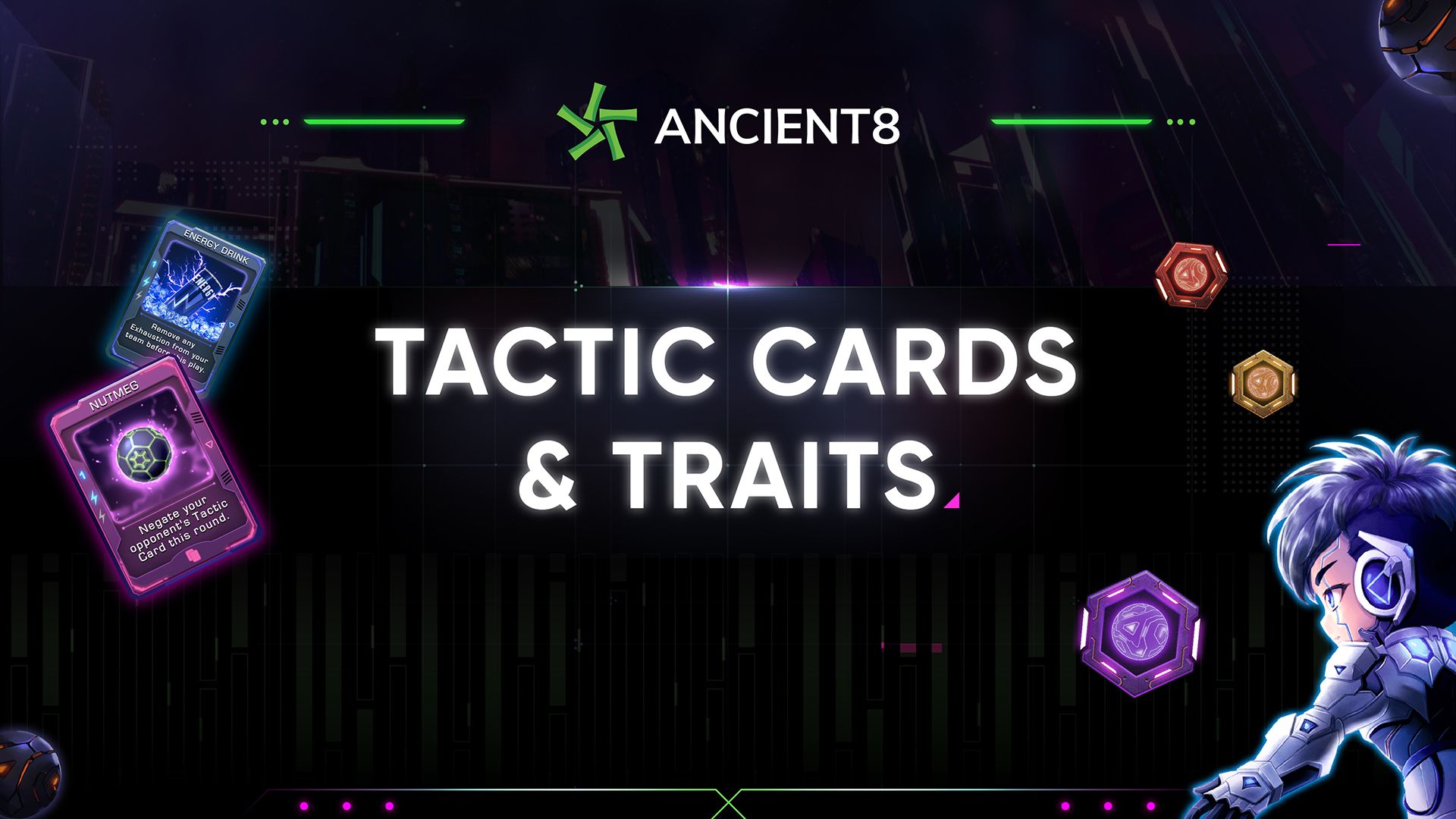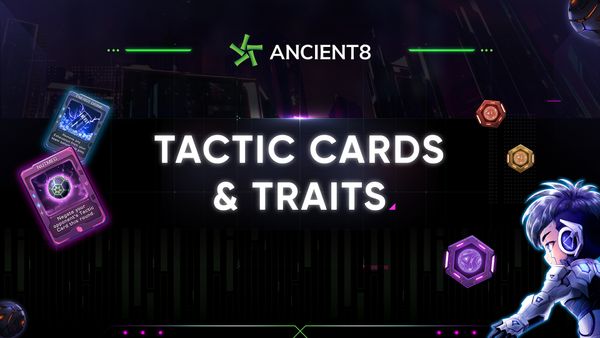 Traits
The allure of Football - the "king of sports" stems not only from the league level or the representation of national spirit, but also from teamwork, tactical decisions, and unexpected breakthrough occurrences during the game.
So does CyBall! Trait, or the distinctive features of each CyBloc, commonly known as "hidden stats," is one of the essential variables contributing to tactical decisions, team member combination, and the exhilarating feeling in gaming.
Let Ancient8 walk you through the collection of 50 "hidden stats" in CyBall!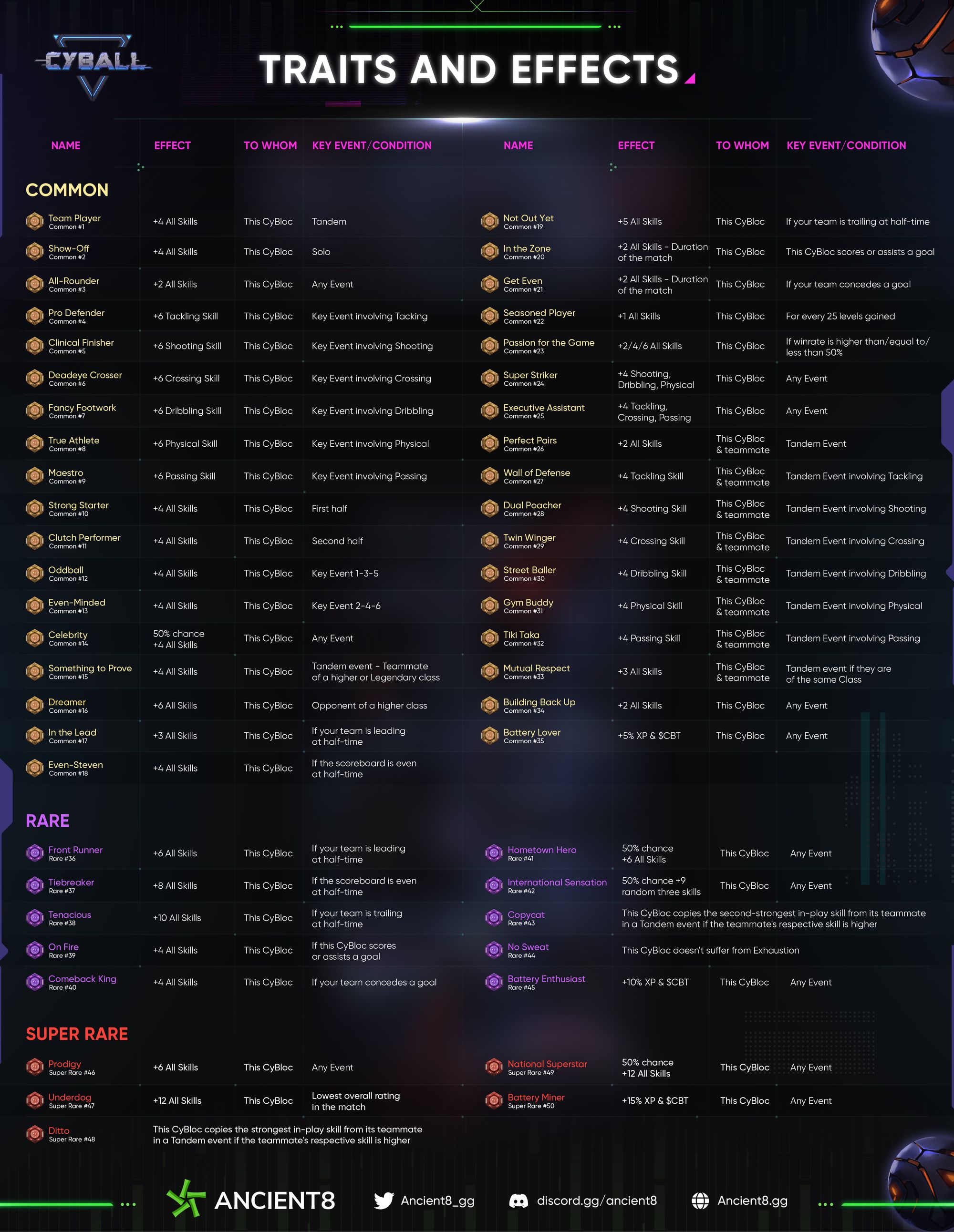 Tactic Cards
If Traits is perceived as the principal factor contributing to the tactical gaming and team combination decisions among CyBlocs, Tactic Cards are the perfect piece to initiate an "unexpected breakthrough" and "spectacular flip" in each round, contributing to the irresistible appeal of this Esport game!!
With 50 tactical cards, divided into 7 categories with 25 distinct in-game effects ranging from "perfect defense" to "improving attack stats" or "changing turns"...
Let Ancient8 guide you through the uniqueness of each tactical card and when to utilize them!

Deck Effects : Affect Tactic cards (4/5 cards available)
          NUTMEG        UPDATE         FORCE UPDATE      STUN

Tactic Power Effects : Decrease Tactic Power of opponent or increase the Tactic Power of user  (4/10 cards available)
   BACKUP POWER      ENERGY LEAK       STEAL       SECOND WIND

Goalkeeper Effects : Can affect either your goalkeeper or the opponent's goalkeeper  (3/6 cards available)
    IMPROVED REFLEXES   GOALKEEPER GLITCH          PERFECT SAVE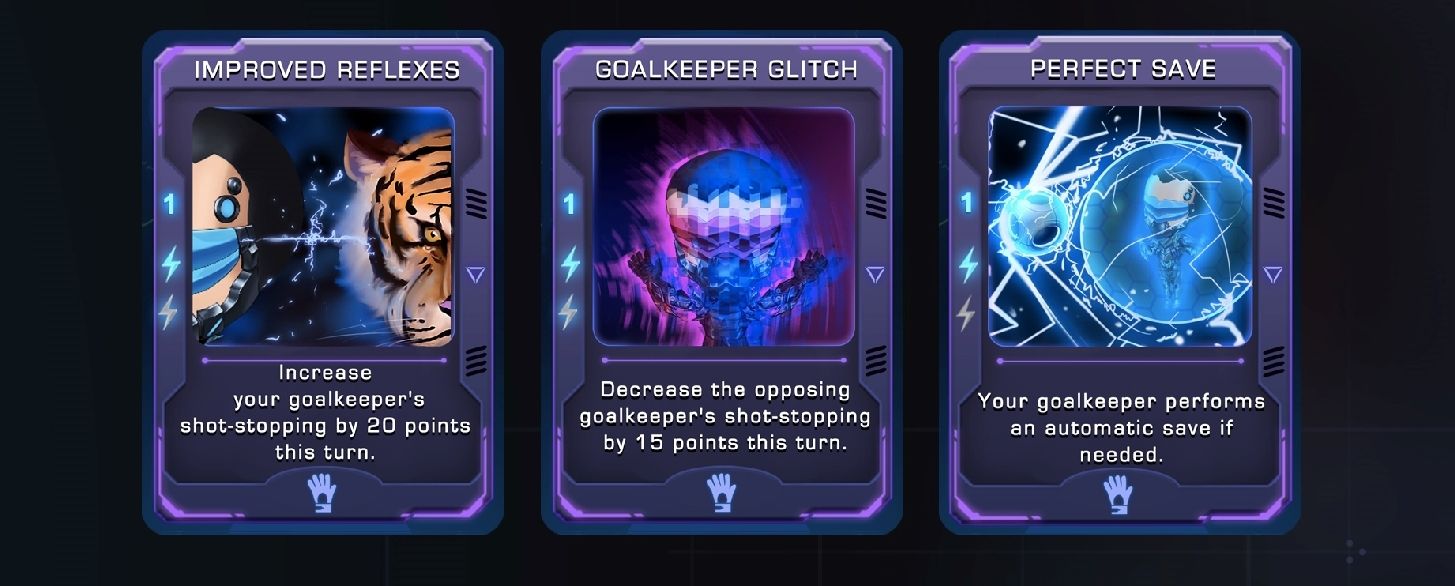 Skill Boosts : Skill Boosts : Increase a CyBloc's Skill ratings for the Key Event or half (3/16 cards available)
              COMEBACK         DOMINANT PERFORMANCE       ADRENALINE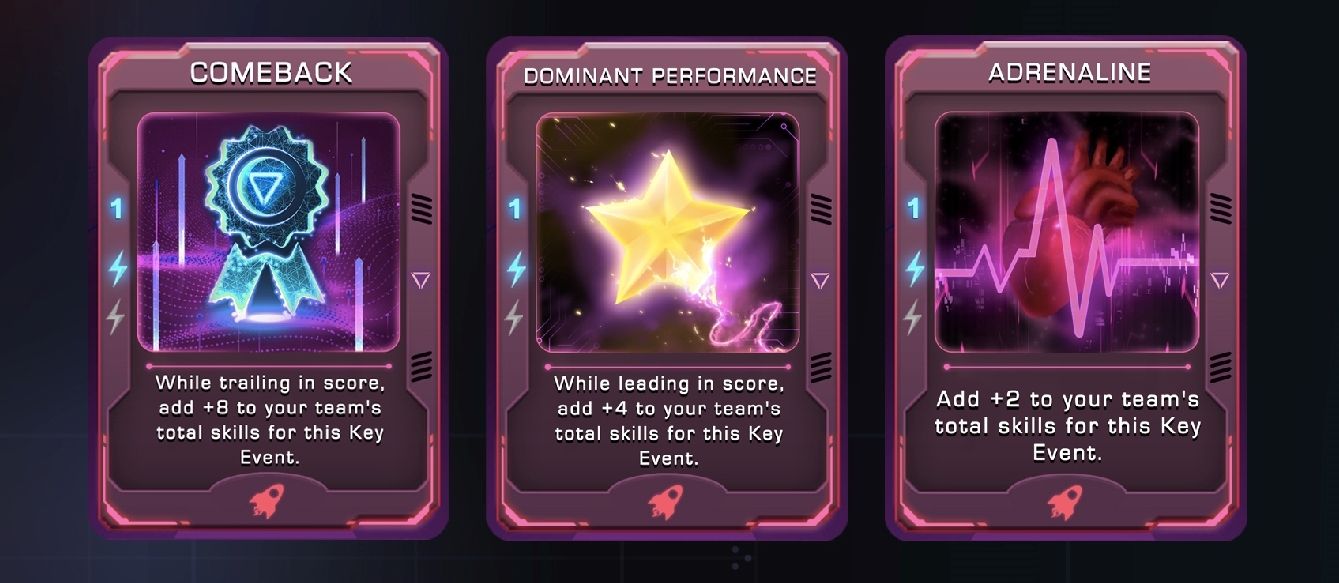 Cooldowns : Remove or prevent Exhaustion  (3/3 cards available)
                     ENERGY DRINK CAN'T KEEP UP    SUPERCHARGE FUEL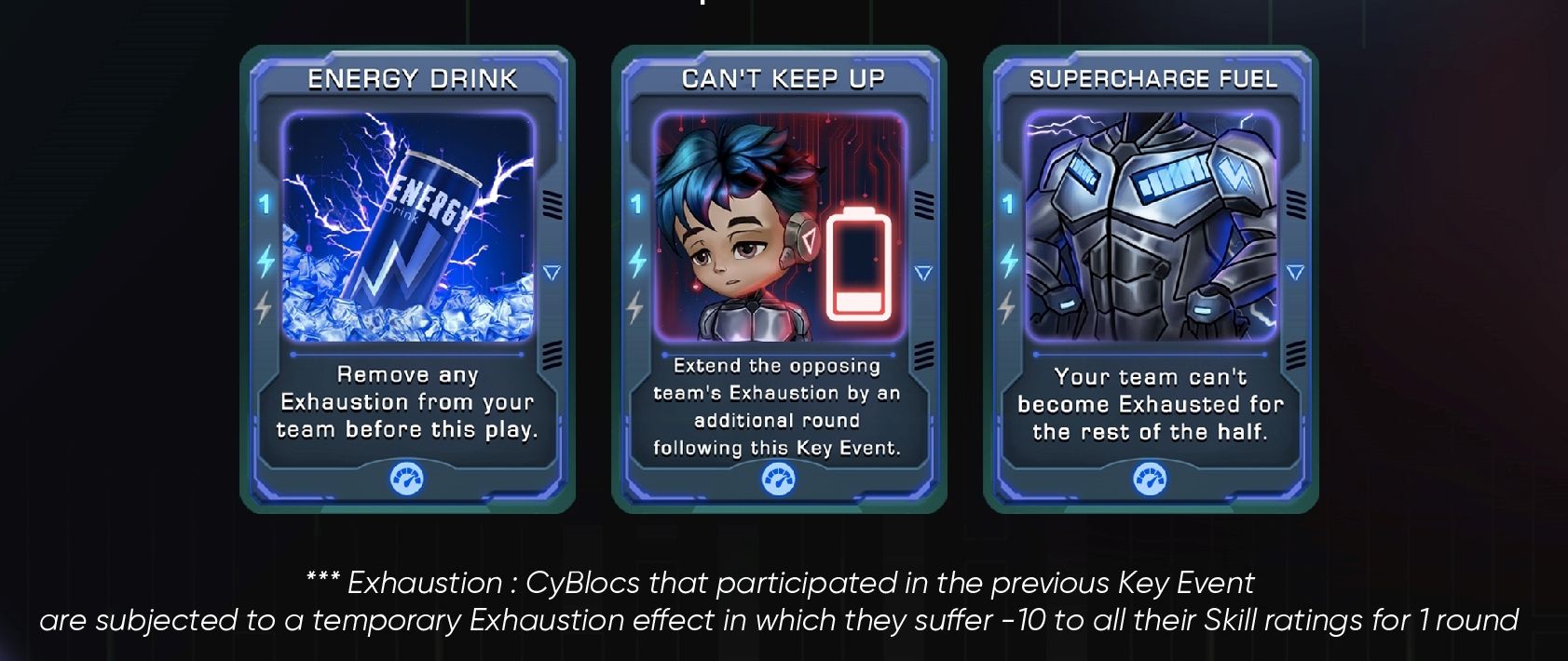 Special Move : Special moves that have considerable impact

Randomizers : Change the type of Key Event or participating CyBlocs (2/4 cards available)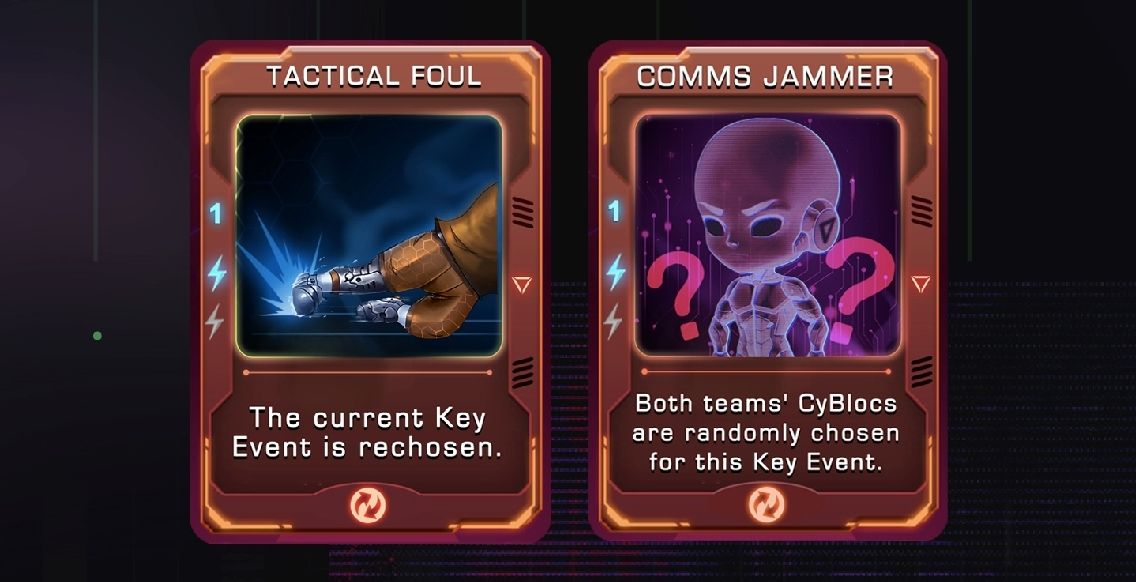 See the Tactic Card and Trait sheet here.
About Ancient8
Ancient8 is building a DAO that develops the infrastructure layer for GameFi, with focuses on the community and software. As Vietnam's largest blockchain gaming guild, Ancient8 enables everyone to build the Metaverse through scholarship, blockchain education, institutional-grade research, community, and blockchain software products. Ancient8's vision is to democratize social and financial access in the Metaverse, and is on a mission to reach, educate, and empower the next 100 million Metaverse citizens through the blockchain.
Ancient8 is backed by leading investors including Dragonfly, Pantera, Hashed, Mechanism, Coinbase, Alameda, Jump, Animoca, among others.
---
Join us in our journey to build the Metaverse!
Twitter | Discord | Website | Blog | Facebook | Telegram | YouTube