Reviewing Top 20 Games Following Axie Infinity
Today, A8 will share with you a few more games where you can earn real money. I already learned and played these games firsthand.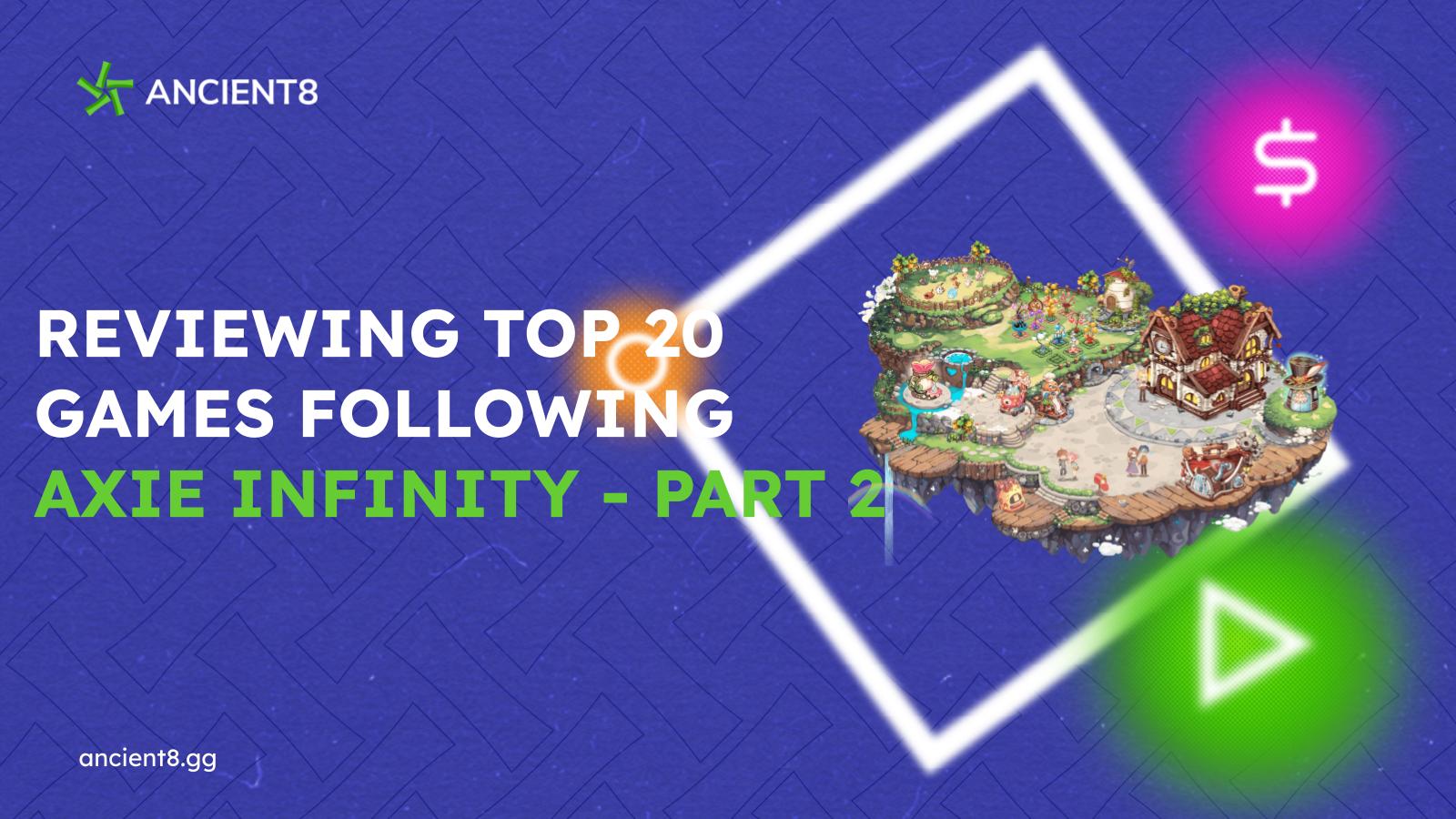 Today, A8 will share with you a few more games where you can earn real money. I already learned and played these games firsthand.
1/ Kawaii Islands:
Players will gain farming experience in Kawaii Islands by growing up to 11 different types of plants in the fields and harvesting them as they mature to make dyes or food for their pets. Pets will lay eggs, and plants can be harvested, which will be used to make materials for crafting items and furniture.
Link: https://play.kawaii.global/
It's also very simple to play and earn money. To earn rewards, simply complete the orders in the image below. A certain number of ingredients will be required for each order. Your goal is to amass enough ingredients, whether you do so by harvesting plants and materials from pets or purchasing them directly from the market. (https://kawaii-islands.airight. io/)
Before playing, you must have three NFTs (land, animal, and ), which you can order as shown in the picture. According to my experience, each order is worth about 15 USD, and there is no limit to the number of orders you can complete per day; the more orders you complete, the more money you make.
2/ Farmer World:
Farmers World, a Wax blockchain-based NFT-powered farming game, has grown impressively. The game's popularity has skyrocketed, with user wallets increasing by more than 86,000%.
Farmers World allows players to select the appropriate tools, mine various resources, purchase land on which to build a farm, and enjoy the experience of working as a farmer in the Farmers World ecosystem.
The mechanics of P2E are based on a competition for money. While waiting for the harvest, players can visit other farms and compete for resources with other players. As a result, the player must also be on the lookout for intruders and defend his farm.
You can find detailed instructions on how to play here.
I paid $250 for this tree, and it's now worth $2,07, unbelievable!
There will be NFT sales as shown below, if you can buy, then wait for xxx profit
To gain a better understanding, you can play the game.
3/ Crazy Defense Heroes
Crazy Defense Heroes is both a Play to Earn and Play for Free game (free to play), just need a smartphone (Android or iOS) and you can start playing (no initial cost like Axie and other games).
Crazy Defense Heroes, in my opinion, is a game that can be enjoyed without the pressure of spending money or capital to upgrade or equip weapons, as some other games do. However, if you want to have good weapons and cards, Tower tokens can be used to purchase them (currently listed on Sushiswap, Uniswap, Bilaxy, Kucoin, MEXC)
On the Play-to-Earn side, the game offers players the opportunity to participate in monthly reward pools. Each pool has its own set of requirements, but they all require XP experience points in order to join (this point will be added when you win the match).
You can learn more about the game by clicking here.
This is my result after one month; your reward will vary depending on how much XP you have in that month.
CDH has recently partnered with YGG (One of the major gaming guilds in the world). Take a look here.
About Ancient8
Ancient8 is Vietnam's biggest blockchain gaming guild built by Coin98 Labs, Kyros Ventures, Coin68 Media, and with the support of individuals from FTX. Ancient8 aims to recruit millions of gamers and communities into the GameFi, NFTs and Play-To-Earn Era. Ancient8's scholars will not only have a chance to play the latest and trending blockchain games, but also to earn an income for their contribution to the future of the Metaverse.