Job Description – SEO Content Writer (English)
We are hiring!!!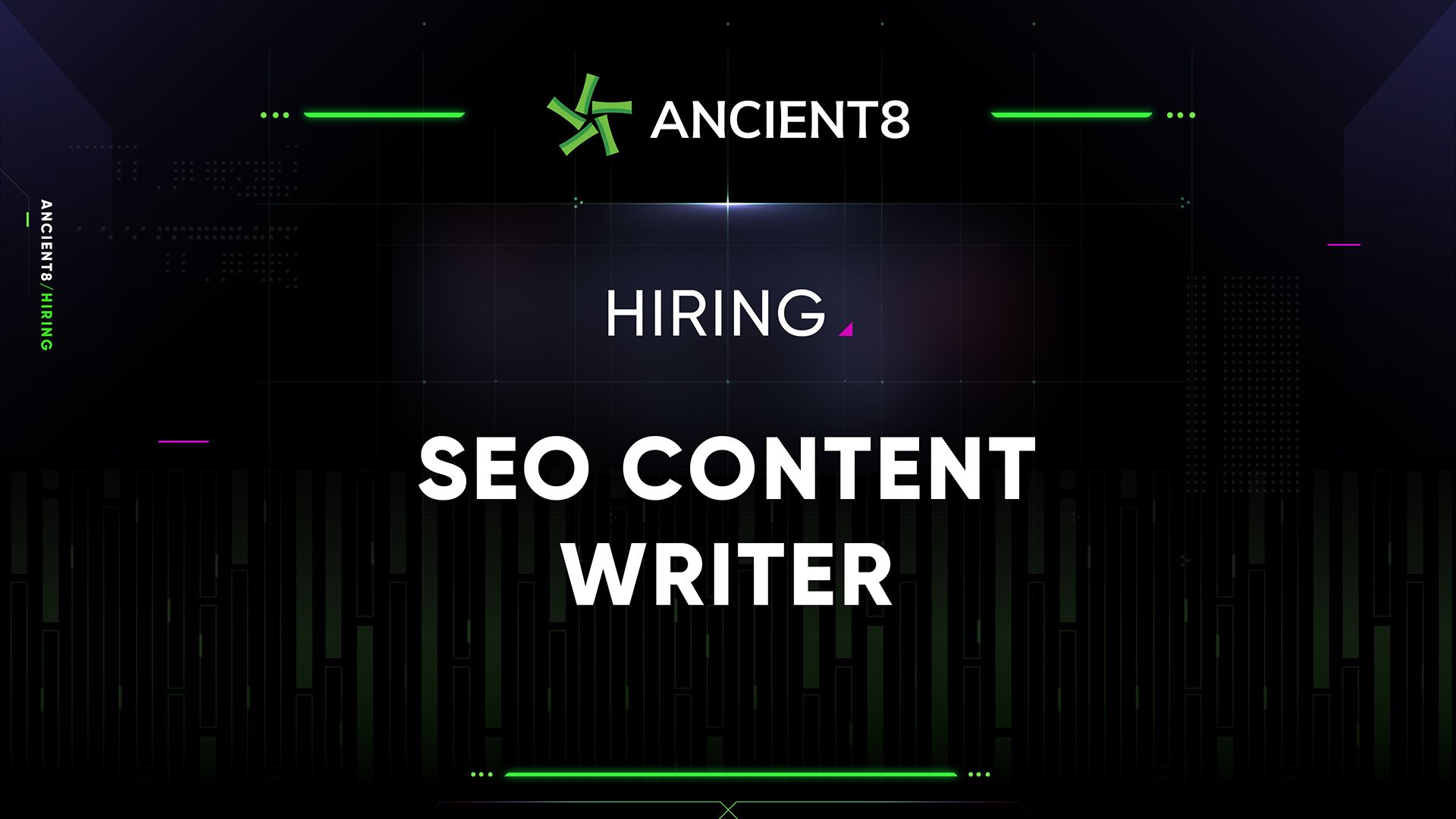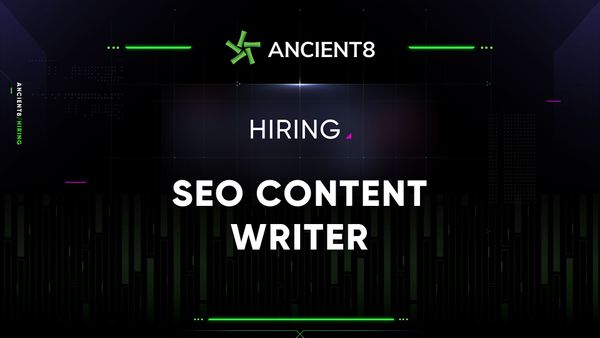 Remote, New York City, or Ho Chi Minh City, Vietnam
Keep up with the latest crypto and industry trends, particularly for GameFi, NFTs and any other blockchain technology.
Experience with Facebook, Twitter, Telegram, and other social media channels.
Knowledge of cryptocurrency and blockchain or strong interest is a MUST.
BENEFITS
Ancient8 is Vietnam's largest blockchain gaming guild with teams in Vietnam, US, and China. Ancient8 is backed by Dragonfly Capital, Pantera Capital, Hashed, Mechanism Capital, Coinbase Ventures, Alameda Research, Animoca Brands, among others. Ancient8 has provided scholarships and educational opportunities for tens of thousands of blockchain gaming community members in Vietnam and globally.
We are seeking an experienced SEO Content Writer to collaborate with our analytics and SEO team to identify the topics with the most potential, develop story ideas, then produce top-quality, search-optimized content to expand Ancient8 reach to global size They'll also regularly refresh some articles, ensuring the content is accurate and up to date and contributing your abilities to the growth of Ancient8's on the journey to reach, educate, and empower the next 100 million Metaverse citizens with Blockchain.
RESPONSIBILITIES
Based on keywords, develop story ideas, provide good service journalism and align with strategic content goals.
Explore new ways to repackage and deliver educational content to a mainstream audience.
Coordinate with the Analytics team on keywords to prioritize.
Optimize content articles on Ancient8's Social Media to maximize SEO audience.
Sample research content: bit.ly/ANCIENT8-RESEARCH
Update existing content, such as inserting keywords, links and images, and refining content body and metadata.
Other duties at the discretion of the SEO Manager.
REQUIREMENTS
2+ years of experience as a writer or editor.
Thoroughly familiarity with SEO concepts such as keywords, difficulty level, impressions, pagerank, domain authority, alt text, etc.
Excel skills or a strong will to learn Excel & analytical frameworks
Experience with content management systems.
Competitive salary and token package.
High growth potential and strong ownership.
Frontier knowledge on GameFi, Defi, and Blockchain.
Remote-first work environment, occasionally working from our office in New York City or attending company retreats.
CONTACT
To apply, please send your CV to email: hr@ancient8.gg
Subject for job application email: ANCIENT8 | SEO Content Writer – [Your full name]
ABOUT ANCIENT8
Ancient8 is building a DAO that develops the infrastructure layer for GameFi, with a focus on community and software. As Vietnam's largest blockchain gaming guild, Ancient8 enables everyone to build the Metaverse through scholarship, blockchain education, institutional-grade research, community, and blockchain software products. Ancient8's vision is to democratize social and financial access in the Metaverse, and is on a mission to reach, educate, and empower the next 100 million Metaverse citizens through the blockchain.
Ancient8 is backed by leading investors including Dragonfly, Pantera, Hashed, Mechanism, Coinbase, Alameda, Jump, Animoca, among others.
---
Join us in our journey to build the Metaverse!
Twitter | Discord | Website | Blog | Facebook | Telegram | YouTube