The rise of GameFi and the birth of Ancient8
We are excited to launch Ancient8 — Vietnam's Biggest Blockchain Gaming Guild to create the opportunity for people to earn an income during the pandemic, and embrace GameFi.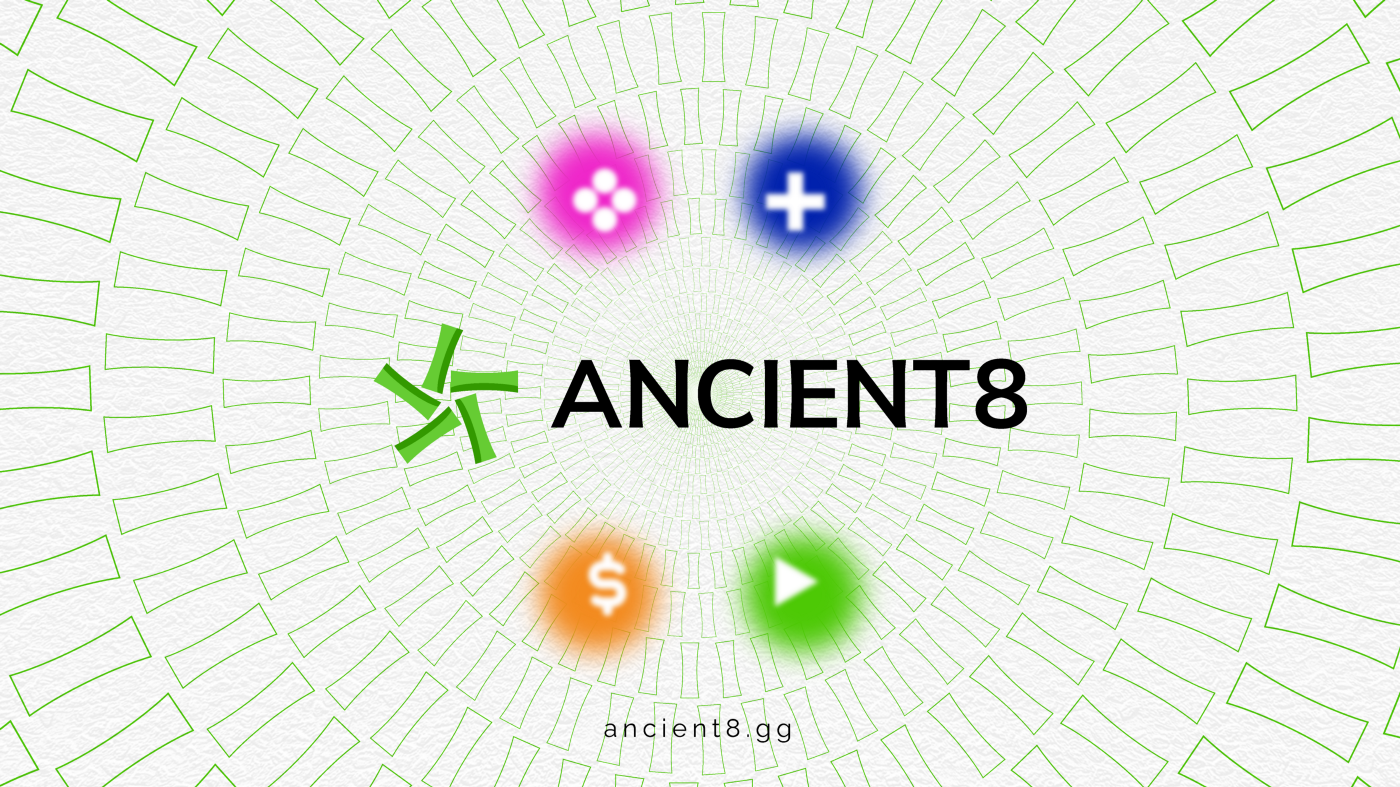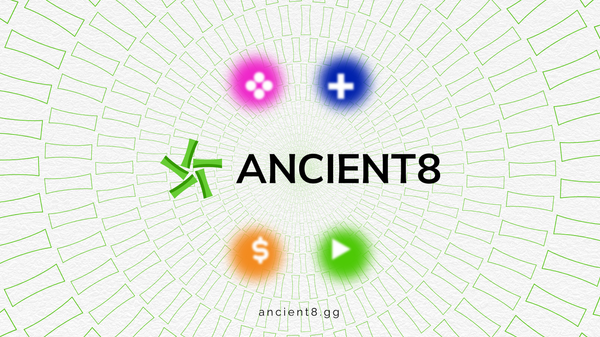 [Để đọc bài Tiếng Việt, vui lòng truy cập Tại Đây]
Vietnam's pandemic and the rise of GameFi
The pandemic in Vietnam has gotten worse since April 2021 and recently, a new outbreak started in August. With the extended lockdown, many people are now out of work, and even more are struggling to survive. During this time, we witnessed the rise of the play-to-earn model, and Axie Infinity has led the way. Axie Infinity has accelerated the adoption of blockchain, and has allowed the jobless to become NFT traders, and capitalise on the opportunity to make money and pay for food and essentials to survive during these difficult times.
However, the cost of entry to play Axie Infinity, starts from a minimum of $1000, to buy the digital pets. This requirement creates a significant barrier to overcome for those who do not have the financial liberty to access the game. Ancient8 was born to conquer this problem and create opportunities for those who need it most.
Meet Ancient8 Team
Ancient8 is a Blockchain Gaming Guild that aims to recruit more and more Vietnamese gamers to the Play-To-Earn and GameFi era. Ancient8 is the collaboration of Coin98 Labs, Kyros Ventures, Coin68 Media, with the support of individuals from FTX Exchange.
Our advisory board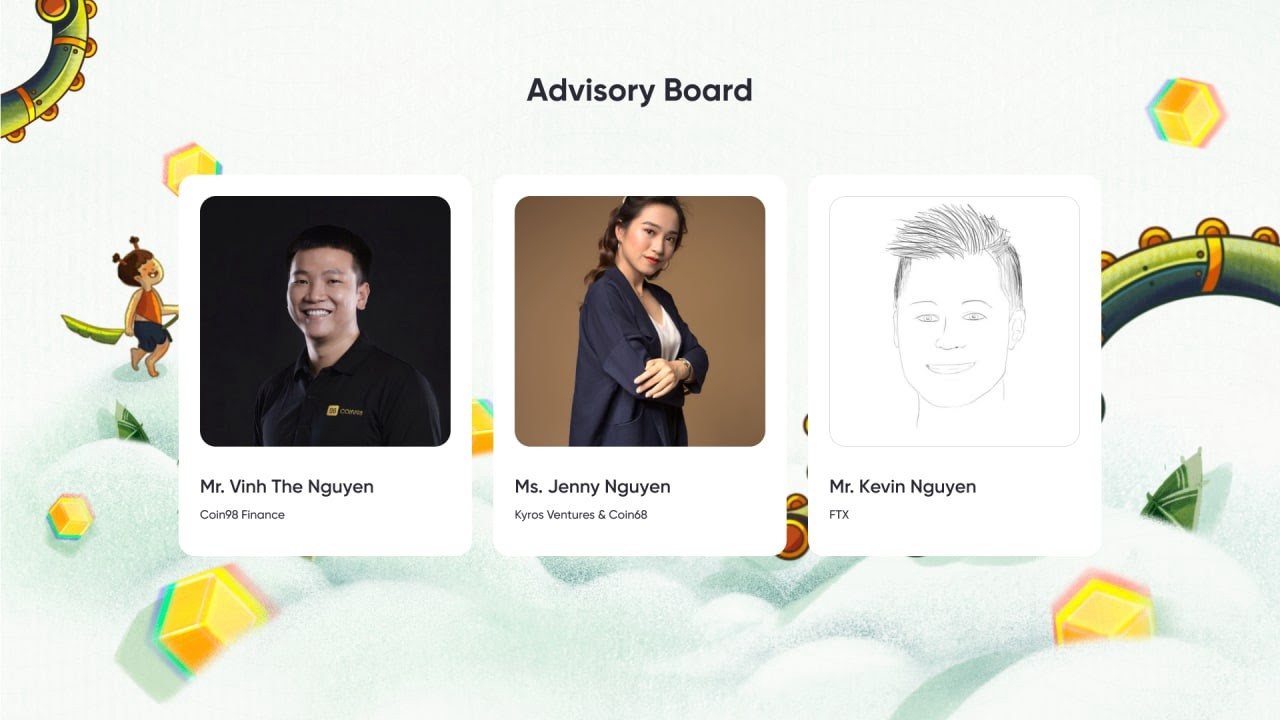 Vinh The Nguyen — Co-founder/CEO of Coin98 Finance
Jenny Nguyen — COO of Kyros Ventures & Coin68
Kevin Nguyen — BDM at FTX
Action plan for more players, more games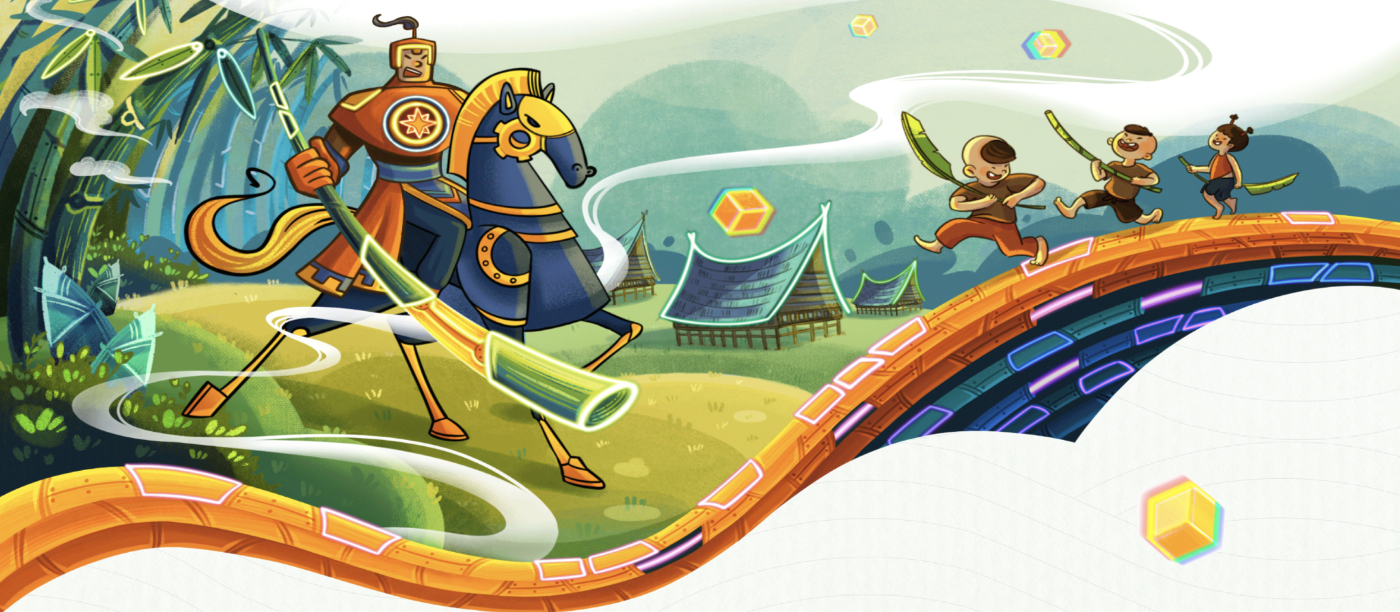 As a Blockchain Gaming Guild powered by the leading names in the industry, Ancient8 strives to create a free-to-play(F2P) and play-to-earn (P2E) environment for millions of gamers and gaming communities. Using folk tales such as Thanh Giong as design inspiration, Ancient8 attempts to encourage Vietnamese people to take this chance to overcome the pandemic and write a new chapter in the history of the GameFi revolution. Vietnam is leading the global DeFi adoption, and now, with the acceleration of Ancient8, will GameFi be next to dominate and take the lead?
Ancient8's model is simple. We invest in P2E games and re-invest to continue to grow our user base. Ancient8 will focus on building the biggest GameFi community, expanding people's knowledge, and onboarding players to the hottest blockchain games.
Ancient8 will buy NFTs and in-game assets, then grant them as Scholarships for gamers. The process of awarding Scholarships and sharing the revenue between the members (players, trainers) and the Guild will be transparent and automated through our dashboard. A noble amount of the Guild's earnings will be reinvested into the games, to create as many scholarships as possible.
Built by the Vietnamese team for the Vietnamese community, Ancient8 will find ways to give back to the community with charitable donations, or collaboration with universities for educational scholarships.
Get started with Ancient8
At launch, Ancient8 will grant 1000 Axie Infinity scholarships worth more than 1M USD and will open the first captain recruitment program with huge benefits for Vietnamese gamers.
👉 Click here to check out our ongoing Captain recruitment program
Those perks are:
Axie Infinity Game accounts
In-game investment up to $2,400
Bonus reward for excellent team performance
NFT badges
And more.
To become one of the first Captains of the Guild, let's join our community and wait for our call 👉 Ancient8 Community 👈
Apart from Axie Infinity, we are exploring more potential games for the guild's collection. Stay tuned!
About Ancient8
Ancient8 is Vietnam's biggest blockchain gaming guild incubated by Coin98 Labs, Kyros Ventures, Coin68 Media and 3twelve Capital. Ancient8 aims to create a Decentralized Autonomous Organization (DAO) that develops a platform to enable everyone to play and build the metaverse while earning rewards. Besides, we offer scholarships, educational content for equal economic opportunities in the metaverse.
Website | Blog | Twitter | Facebook | Telegram | Discord | YouTube