Imcute's Journey to the AxieCon Tournament Finals
Let's go back to the beginning of Imcute's journey into the world of web3 gaming to understand how he's managed to achieve such success in one of the fastest-growing areas of the video game industry.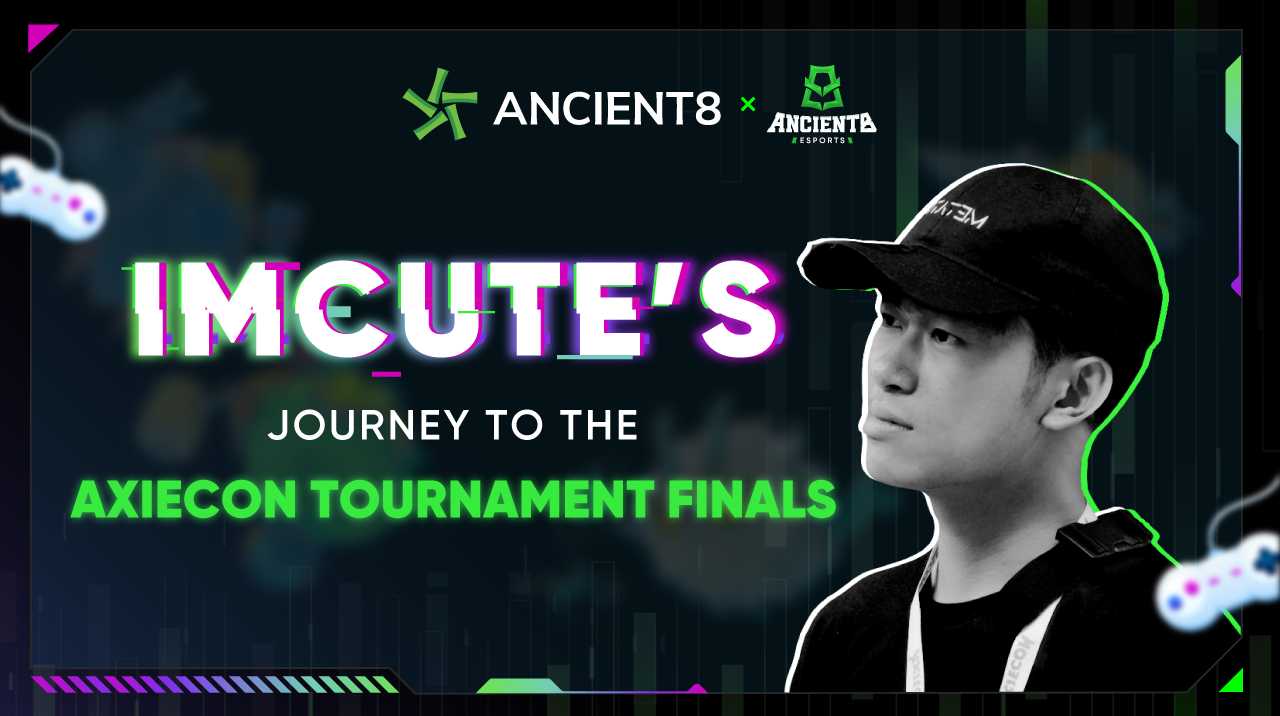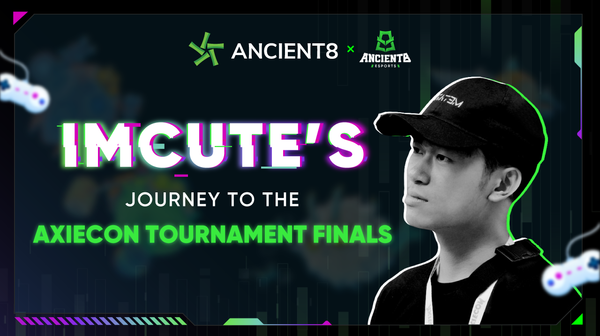 Professional gaming is growing year by year along with the industry, evolving from just a casual hobby into a potentially very profitable full-time job to which more and more young people aspire. The gaming community elevates the stories of remarkable individuals from all over the world whose dedication and skills take them to amazing places and inspire millions of other players.
One such player on the path to greatness is Imcute, a 20-year-old on the Ancient8 Esports team who recently took first place in the East Region qualifiers of the Axiecon tournament and represented Ancient8 in the final rounds of the largest IRL gathering of Lunacians from all corners of the world. Let's go back to the beginning of Imcute's journey into the world of web3 gaming to understand how he's managed to achieve such success in one of the fastest-growing areas of the video game industry.
From Humble Beginnings…
Leong Kai Wei, better known by his pseudonym Imcute, is currently an athlete on Ancient8 Esports. Imcute's venture into the world of GameFi only began a year ago, and it wasn't until June of this year when he technically became a professional esports player. And yet, at just 20 years of age, he has already won and ranked highly in a number of esports tournaments and just competed in the final rounds of Axiecon, Axie Infinity's first-ever convention held in Barcelona, Spain, after ranking number one in the Axiecon East Region qualifiers.
He originally started playing for fun while earning some profit playing Axie Infinity and some other web3 titles. Little did he realize that in just a few months, his life would completely change.
Journey to the AxieCon Finals
They say that legends aren't born, they're made, and that's certainly true of professional esports players. Most start their lives much like anyone else. Before finding success in the world of crypto and web3 games, Imcute was just a hard-working university student from Malaysia focused on expanding his knowledge and preparing for his future career, and, like most people his age, he's still figuring that part out.
In August 2021, a friend introduced him to Axie Infinity, the most popular blockchain or web3 game at the time. This was also during the COVID-19 crisis, which confined millions of people to their homes and limited the usual opportunities to earn an income. The potential for earning rewards from playing Axie encouraged many to try it out who previously weren't interested in blockchain or games in general. As a young person with a passion for gaming and learning new things, Imcute gave it a try. "It was surprising for me because I never knew that you could earn when playing a game", he shared. When the first deposit reached his wallet, Imcute realized this was a huge opportunity to help support himself while studying. That's when he started spending more time researching GameFi and mastering his skills as a player.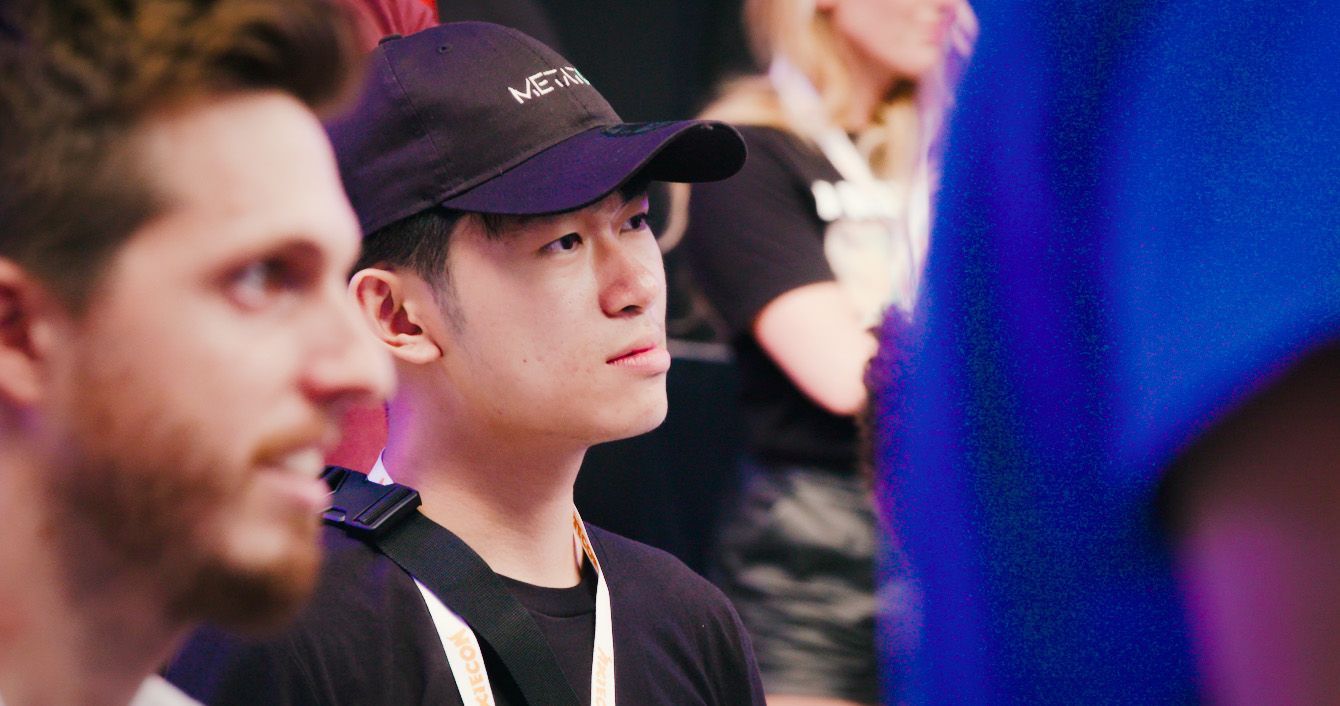 We all know that pro esports stars think nothing of putting in at least ten hours per day, six days a week, so it's clear that you need to practice hard to make it to the top. However, resting is equally important to avoid burnout, so you shouldn't overdo it.
Imcute used to spent about five to six hours a day honing his skills in Axie Infinity. He gradually gained confidence and began participating in tournaments. Today, Imcute has competed in an impressive number of tournaments, around 40 total. He participated in every tournament he could, and even when he lost, he never lost faith and motivation. Instead, he learned from his mistakes and kept practicing more and more. The hard work paid off. Imcute has won 6 tournaments and made it all the way to Barcelona to compete in the AxieCon tournament finals.
For anyone who wishes to follow in Imcute's footsteps, he has some advice: "Being a professional gamer would be a dream come true for a lot of video game enthusiasts. You get to play your favorite games and get paid for it while enjoying fame. But going from your home desk to esports tournaments isn't as easy as one might believe. There's no chance of turning pro if you can't keep up with the competition. Aimlessly playing for endless hours isn't enough. To get into the biggest esports tournaments, you should add strategy to your training sessions."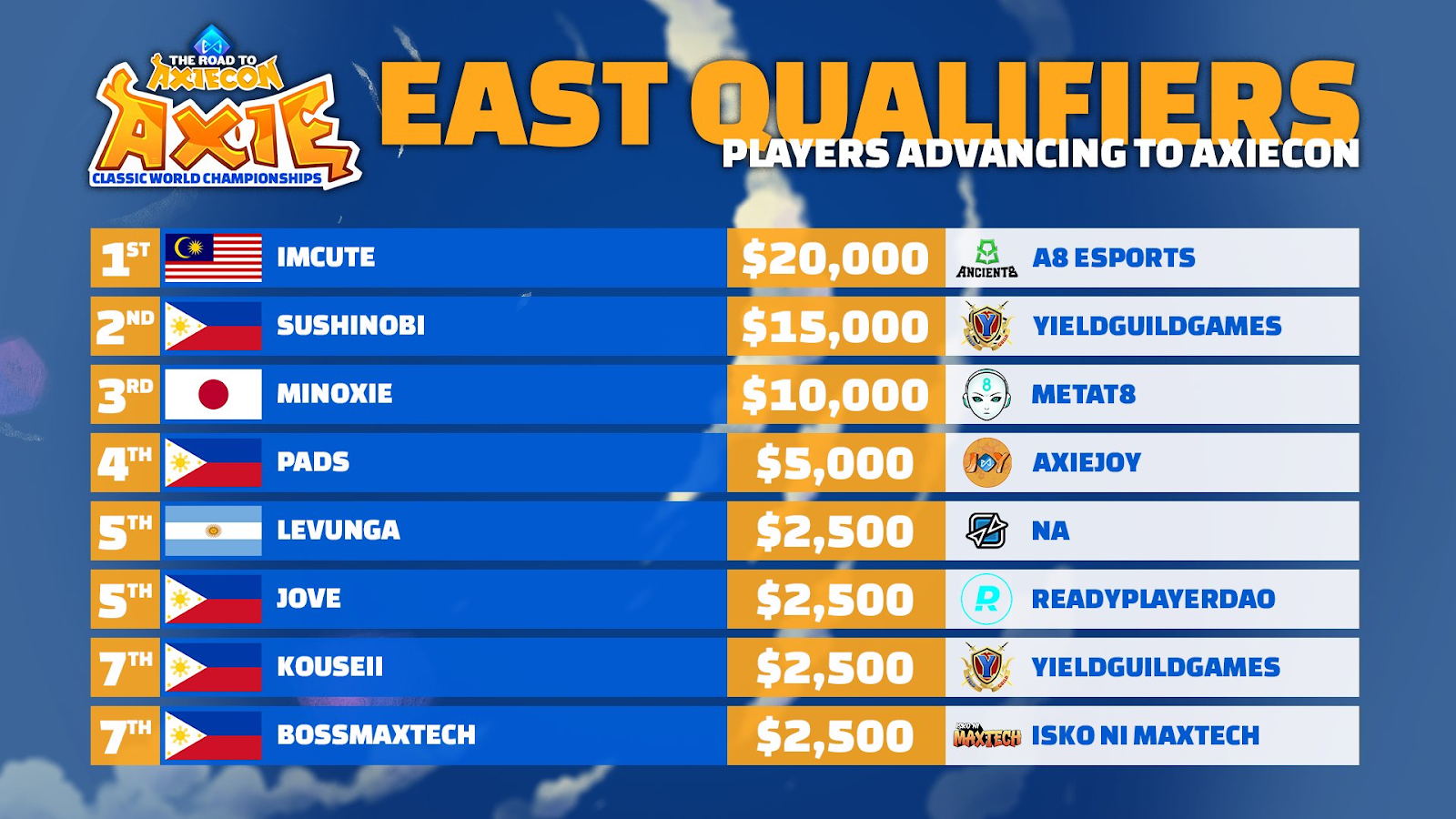 Ancient8 opens the way to become a pro gamer
This year, Imcute joined Ancient8 Esports. Before becoming a member of the team, Imcute competed independently in tournaments and couldn't find a good partner, or team to practice with to take his skills to the next level. As we know, competing in professional tournaments is often stressful, which can impact one's performance. That is why players should get accustomed to playing under pressure. While participating in tournaments or researching the best tactics, Imcute often reaches out and engages with other players he encounters, especially those who outrank him. He got to know Nathan, manager of Ancient8 Esports, because they played against each other many times in tournaments before Imcute reached out to discuss game strategy, training methods, and how Nathan and his team mentally prepare themselves for tournaments. Nathan helped convince Imcute of the benefits of joining an esports team, and June 2022 marked a defining moment for Imcute; he decided to join Ancient8 Esports and officially became a pro player. Imcute realized that training and competing alone could only get him so far, and joining a team environment will take him much further.
"Building relationships with players that have already turned pro can give your career a boost. If you play a team game, finding other players that you can regularly play with is crucial. It will help you get used to how different people play the game, and it will develop your communication skills. I'm grateful to be a part of Ancient8 Esports. Everyone here is so talented and friendly. I have received a lot of support and also learned a lot from my teammates, and, most importantly, I know I will have fun no matter if I win or lose. I have more confidence to keep competing and go further in tournaments."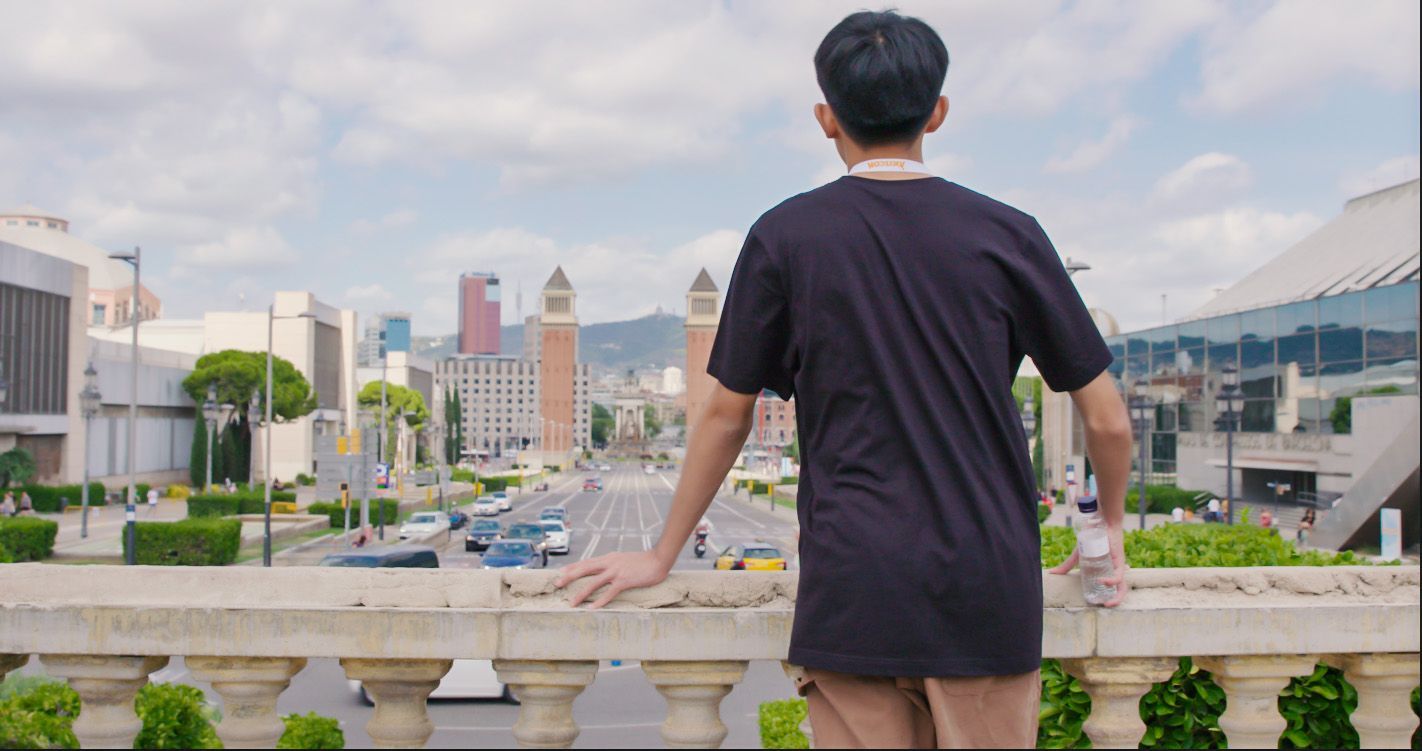 New Adventures Await…
Esports has grown into a competitive field recognized as a professional sport. To Imcute, esports is not only a way to entertain or pursue his passion for gaming, especially web3 gaming, but also as something that enables people to connect with others in new ways. Esports provides a path forward to reimagine the intersection of play, the power of communities, and the significance of social impact. "Like any other sport out there, esports and video gaming is all about people, and it always has been. Without the countless gamers that stuck to their guns through the years, I daresay professional esports would have remained a pipe dream today."
Imcute will keep searching for new adventures in web3 gaming and esports as they offer a wide range of careers for people who want to help take competitive gaming to the next level. From being an esports star competing on the world stage, to playing one of the many important roles behind the scenes. The industry is actively looking for talented, disciplined, and flexible individuals who are keen to show their love of competitive gaming and make a career in it. Esports is a source of enjoyment for players and viewers, but games should not feel like work that becomes stressful and takes over one's life. For ambitious young people, Imcute suggests "If you think you have the talent for GameFi then go give it a shot. However, if there isn't much result after competing then it's fine to let go of this dream and go try other stuff and don't forget to keep living your life, too".
Over the years, games and gaming communities have become more and more relevant in people's lives for so many reasons. Imcute's story is yet another example of how gaming can inspire people to do amazing things, because being a gamer is not just about playing video games; it is also about being part of a global community that brings hope and inspiration to people around the world.
About Ancient8
Ancient8 is developing the infrastructure for GameFi, with a focus on software and community. Ancient8 is building GameFi Identity and Launchpad products to serve as the marketing distribution channel for GameFi and Metaverse projects to onboard millions of users. Ancient8 manages Vietnam's largest blockchain gaming guild, and enables everyone to build the Metaverse through blockchain software products, guild scholarship, blockchain education, institutional-grade research, and community. Ancient8's vision is to democratize social and financial access in the Metaverse.
Join us in our journey to build the Metaverse!
Twitter | Discord | Website | Research Portal | Blog | Facebook | Telegram | YouTube | Ancient8 Dojo