How Axie Infinity Help People Make Money During The Pandemic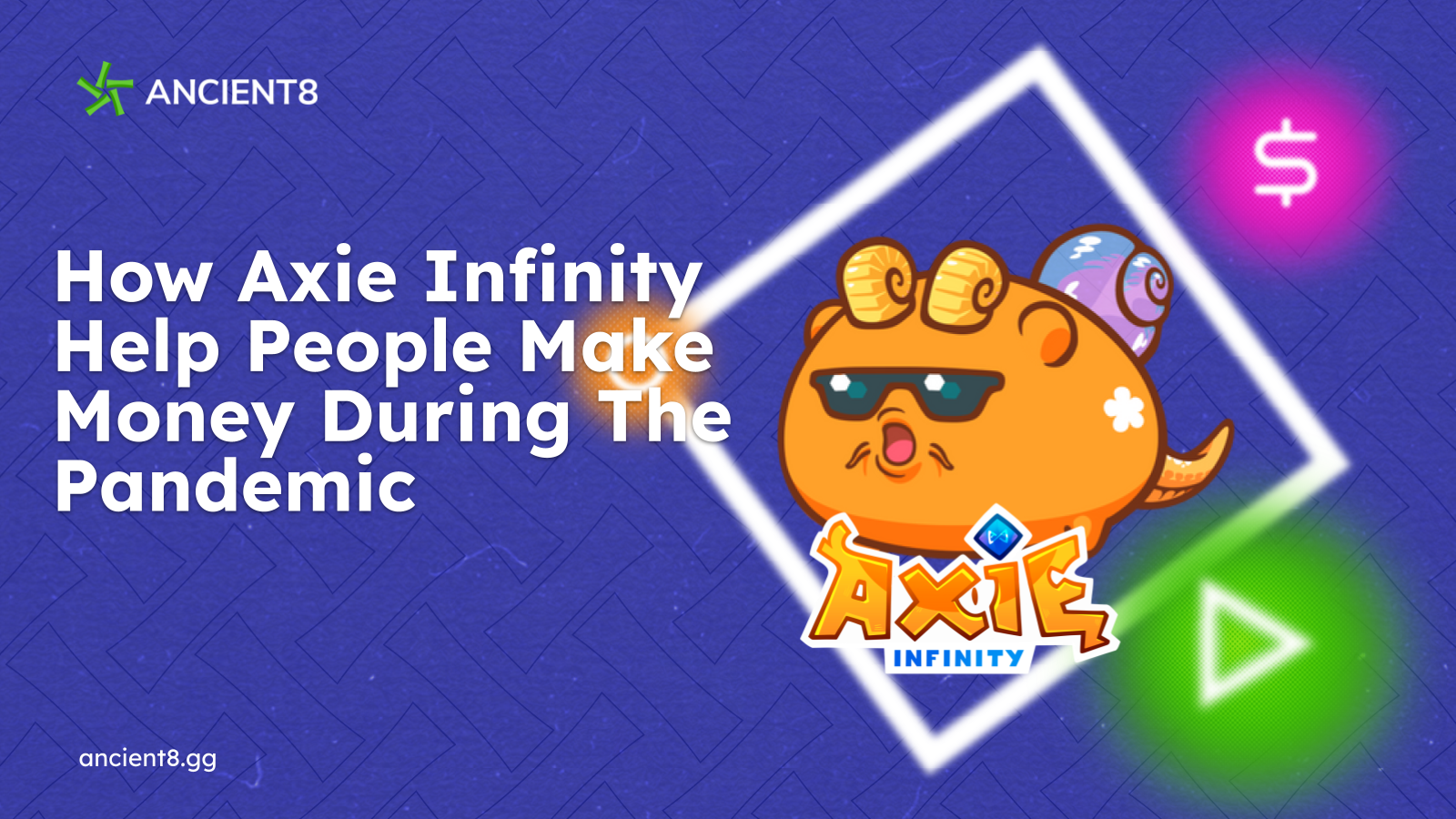 Playing video games has always been about having a good time. Whether it's Space Invaders, Sonic, or Red Dead Redemption, you can hardly stop once the game starts
However, a new class of games is emerging in which playing can be viewed as an investment opportunity–and even a way to make a living. Play-to-earn games such as Axie Infinity have recently exploded in popularity.
Make a living during the pandemic
During the COVID-19 pandemic, a lot of people have lost their jobs and can't make a living. Axie Infinity appears to be a life-saver for them, in which players just need to play the game and earn money. Indeed, when Vincent Gallarte was laid off in July, he discovered an unusual source of income: an online game that pays out in cryptocurrencies. Gallarte earned more than 37,000 pesos ($732) in his first two weeks of playing Axie Infinity, more than three times what he would have earned at his "regular job".
Or, a 25-year-old guy called Gallarte, like many beginners to so-called play-to-earn games, had no particular interest in the realm of Bitcoin, Ether, and other cryptocurrencies. He now envisions a successful secondary business. "I started playing Axie the same day my employer terminated my contract," he explained. "I'm so grateful".
Axie Infinity and Beyond
Axie Infinity is one of the most popular new games that allow players to collect tradeable crypto currencies. It's a doorway to crypto for individuals all around the world, according to investors like billionaire Mark Cuban and Reddit co-founder Alexis Ohanian, who were part of a $7.5 million fundraising round for the Vietnamese game-maker Sky Mavis in May.
The number of daily active users on Axie Infinity increased from 30,000 in April to over 1 million in August, with the majority of users coming from developing countries that were impacted heavily by COVID-19, such as the Philippines, Brazil, and Venezuela. According to Etherscan, Axie, which was originally developed on the Ethereum network, has been transferring about $30 million worth of Ether per day for the past month. In the $2.2 trillion cryptocurrency realm, that's not much, but it's significant for players—and governments—in poorer nations.
About Ancient8
Ancient8 is Vietnam's biggest blockchain gaming guild incubated by Coin98 Labs, Kyros Ventures and Coin68 Media. Ancient8 aims to create a Decentralized Autonomous Organization (DAO) that develops a platform to enable everyone to play and build the metaverse while earning rewards. Besides, we offer scholarships, educational content for equal economic opportunities in the metaverse.
Website | Blog | Twitter | Facebook | Telegram | Discord | YouTube