Hieuhutieu - From the noodle shop to the journey to conquer GameFi
Hieuhutieu's real name is Ton Van Hieu. As the owner of a noodle shop in crowded Saigon, what motivates this young man to commit his determined effort with live streaming sessions sharing experiences of playing Axie Infinity with other soldiers even after a hard-working day in his noodle shop?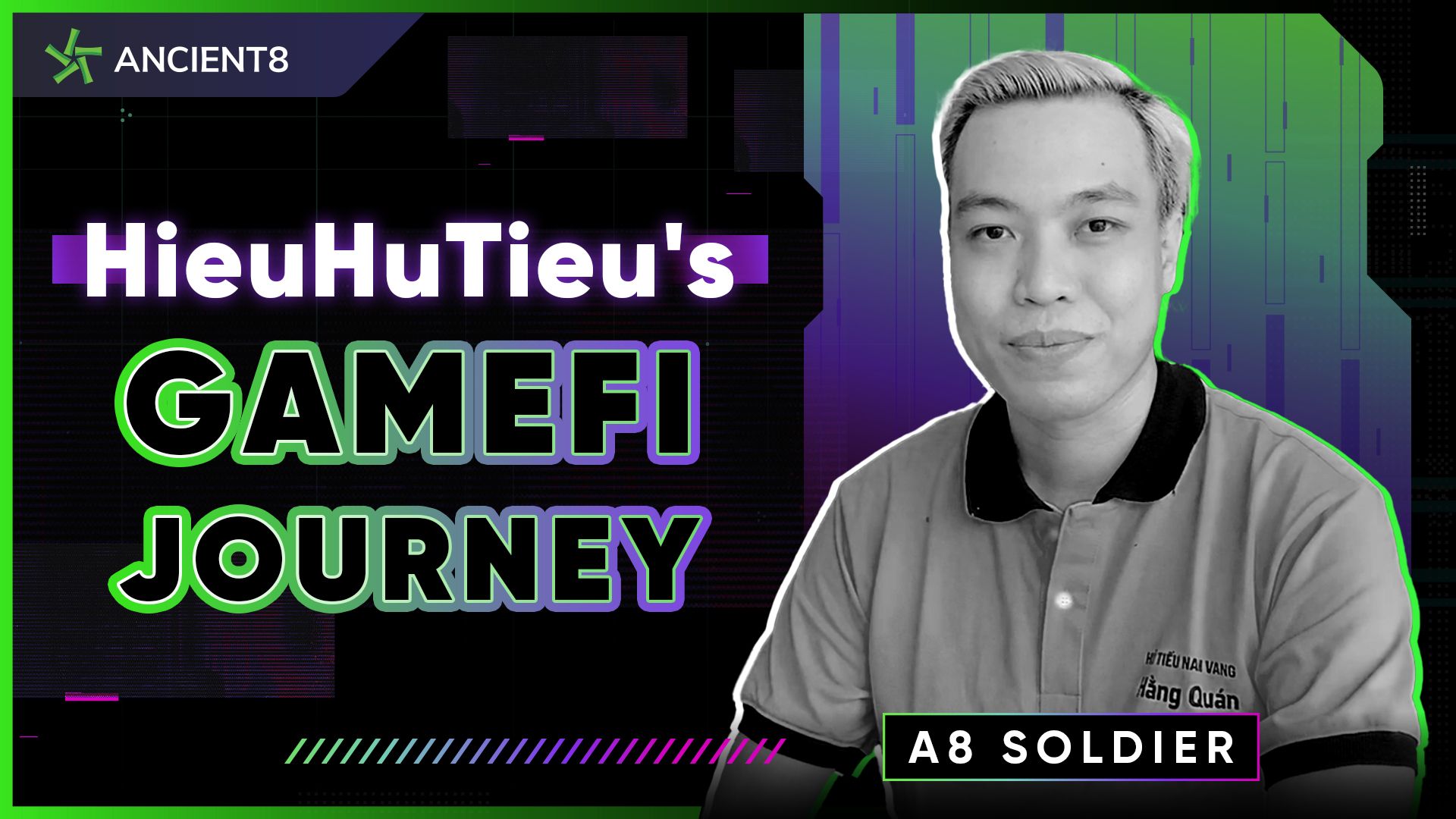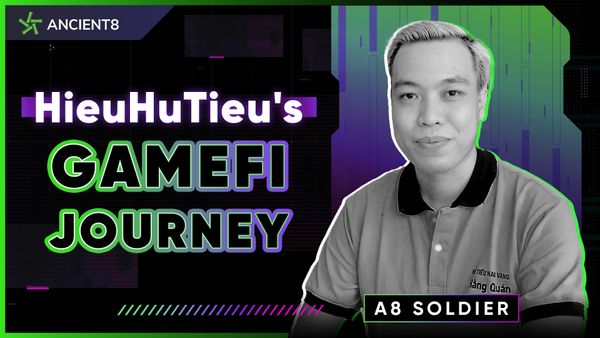 Hieuhutieu's real name is Ton Van Hieu. As the owner of a noodle shop in crowded Saigon, what motivates this young man to commit his determined effort with live streaming sessions sharing experiences of playing Axie Infinity with other soldiers even after a hard-working day in his noodle shop? Let Ancient8 walk you through the fascinating story of Hieuhutieu and his GameFi journey in the Ancient8 community.
What brought Hieuhutieu to GameFi?
As the owner of Hang Quan noodle shop right in the heart of Saigon, Hieuhutieu stays consistent seeking investment opportunities to optimize his income for living expenses in this metropolitan area, especially during the peak of the pandemic lockdown in Vietnam. Mr. Hieu began participating in the cryptocurrency market in mid-2021 with the primary intention of gaining profit from arbitrage investments. By chance, he was introduced by his friends to AXS, the governance token of Axie Infinity with the initial intention of investing in the token rather than earning from playing the game. He sought to research deeper, experience the gaming product, and realize the profit potential from many aspects that this blockchain game has to offer. As a result, his passion for Axie Infinity arose deeply in the heart of the young man, which lead to his ambition to conquer the GameFi sector.
As the pioneering generation of Axie Infinity players in Vietnam, Mr. Hieuhutieu established himself on a highly professional and well-organized development path. He kindly shared: "When I first learned about Axie Infinity, I always desired to discover this game with insightful and detailed research, but the related materials and resources at that time were exceedingly limited and most of it was published in English. Although I do not possess outstanding foreign language skills, I persistently collect documents throughout various news channels, forums and communities to translate and learn from them on daily basis."
Hieuhutieu's journey into the Metaverse with the Ancient8 community
While researching Axie Infinity, Mr. Hieu acknowledged and visited a number of Gaming Guild communities with his intention to optimize profits as the prices of Axies were considerably high at that time. However, the cultural and language barriers once again prevented him from realizing his dream of conquering this number 1 play-to-earn game. By chance, he learned about Ancient8 through the team's recruitment video and from there, Ancient8 came to him as a coincidence, escorting Hieuhutieu to the Metaverse and GameFi in a more precise and professional pattern. He shared:
Before joining Ancient8, playing Axie Infinity was a lonely experience for me. There were no friends to play with, and if there were, no one was interested in playing Axie Infinity. After joining Ancient8, playing Axie Infinity has been transformed into being an essential part of my day where I meet my Ancient8 brothers and sisters, have fun together while sharing valuable in-game and real-life lessons. Thanks to the dedicated support from the Ancient8 captains, I have developed substantially and aspire to contribute back to the community with the experience that I have accumulated.
Axie Infinity and Ancient8 have patched up the square and meaningless period of time that had existed in his life, especially during the peak of the pandemic in Vietnam. By spending as little as one hour of his daily time, Hieuhutieu successfully utilizes Axie Infinity in both entertaining and earning aspects in which he can freely recharge the energy after working in the noodle shop while earning profits and delivering exceptional value to the community.
Hieuhutieu's advice for the upcoming generation of GameFi soldiers
In terms of advice for the younger generation, especially the next generation of GameFi soldiers, Mr. Hieu shared: "I really hope that young people can make use of their time researching the latest technologies such as Blockchain or GameFi. With the financial and social innovations that these technologies offer, I am more than confident to state that these technologies will persistently place a significant impact in the future of humans, generating even greater opportunities to improve our lives."
When it comes to GameFi, he advises newbies that: "Gaming Guilds like Ancient8 are ideal venues for newbies to start penetrating the GameFi sector in which newbies can freely learn and experience different lineups to establish optimal strategies from the experiences of their seniors before making any purchasing decisions. From my perspective, the Ancient8 community is not merely a simple gaming community, but rather a family and a gateway that embraces me to discover the fascinating world of Metaverse empowered by the valuable knowledge and experience from the community itself."
Are you ready to be accompanied by Hieuhutieu to conquer the fascinating GameFi journey with countless opportunities ahead? Join the Ancient8 Axie Infinity Championship Series Season 1 to admire the intense tactical competition from the soldiers of the Ancient8 army.
Find out more at: https://bit.ly/3ozBZSo
About Ancient8
Ancient8 is building a DAO that develops the infrastructure layer for GameFi, with focuses on the community and software. As Vietnam's largest blockchain gaming guild, Ancient8 enables everyone to build the Metaverse through scholarship, blockchain education, institutional-grade research, community, and blockchain software products. Ancient8's vision is to democratize social and financial access in the Metaverse, and is on a mission to reach, educate, and empower the next 100 million Metaverse citizens through the blockchain.
Ancient8 is backed by leading investors including Dragonfly, Pantera, Hashed, Mechanism, Coinbase, Alameda, Jump, Animoca, among others.
---
Join us in our journey to build the Metaverse!
Twitter | Discord | Website | Blog | Facebook | Telegram | YouTube