GM Vietnam Prepares for the Ultimate Showdown in LSL: Guild Rush Finals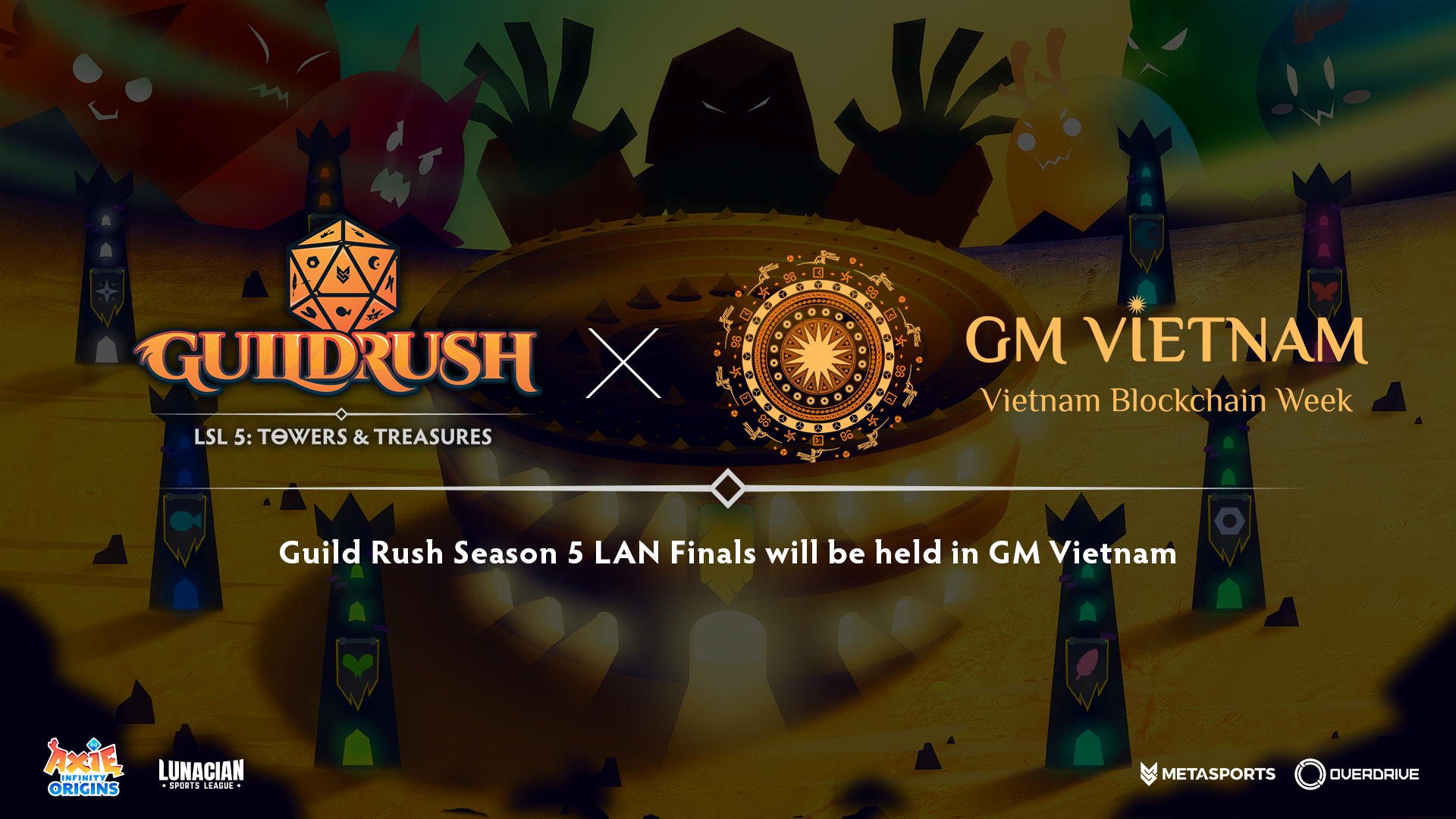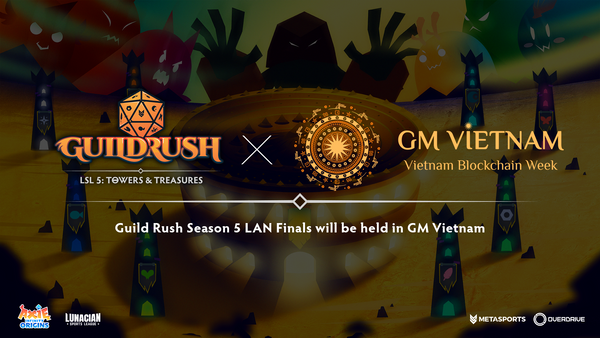 GM Vietnam is honored to become the final destination of the LSL: Guild Rush tournament, where the most skilled players of the popular game Axie Infinity from around the world gather to compete for the prestigious prize of ~7,500AXS.
Details of LSL: Guild Rush
Organized by the Lunacian Sports League (LSL), LSL: Guild Rush is the first and longest-running esports tournament of the popular Web3 game - Axie Infinity.
In July, LSL: Guild Rush will officially hold its final round to determine the champion. The strongest candidates from countries worldwide will participate in direct combat at the LAN Finals.
GM Vietnam becomes the venue for the LSL: Guild Rush Finals
LSL: Guild Rush is one of the highlight events within GM Vietnam's Championship Series. Accompanying LSL, GM Vietnam is honored to host the highly anticipated championship finals.
Some information about the LSL: Guild Rush Finals:
Date: Day 1 - July 7th, 2023
Location: Thiso Mall, 10 Mai Chi Tho Street, Thu Thiem, District 2, Ho Chi Minh City, Vietnam
Prize: ~7,500 AXS, equivalent to ~50,000 USD
Number of matches: A total of 8 participating players, 4 players from the East and another 4 players from the West will battle it out to determine the LSL Season 5: Guild Rush Champion.
Register to watch the tournament live at GM Vietnam!
GM Vietnam has started selling tickets in various tiers, from Standard and Professional to Premium, with corresponding privileges. Besides the opportunity to witness the thrilling LSL: Guild Rush tournament, participants will also experience numerous exciting activities taking place during the GM Vietnam Blockchain Week and receive unique gifts from the organizer.
If you are a follower of the leading Web3 play-to-earn game Axie Infinity, you should definitely not miss this opportunity!
Registration to GM Vietnam: https://app.moongate.id/events/gmvietnam2023
About GM Vietnam
GM Vietnam is the first and most authentically Vietnamese Blockchain Week event in 2023, jointly organized by Kyros Ventures, Ancient8, and Coin98.
With a national cultural identity, GM Vietnam serves as a connection point for the domestic and international blockchain community, gathering together for networking, sharing, and exploring the Web3 potential in Vietnam.
About LSL
A Metasports.gg production, the Lunacian Sports League (LSL) is the first professionally organized esports league for the leading Play-to-Earn Game Title: Axie Infinity. Launched in February 2021 with an invitational of just 8 guilds, the league has since grown into engaging more than 100+ Play-to-Earn guilds in its tournament and leagues, innovated in NFT esports experiences with NFT Trophies & League Tickets, and powered other esports organizers in the space with professional esports broadcast production and tournament operations.

Website | Twitter | Facebook | Twitch | Youtube