Complete Guide to increase your chances of winning PVP match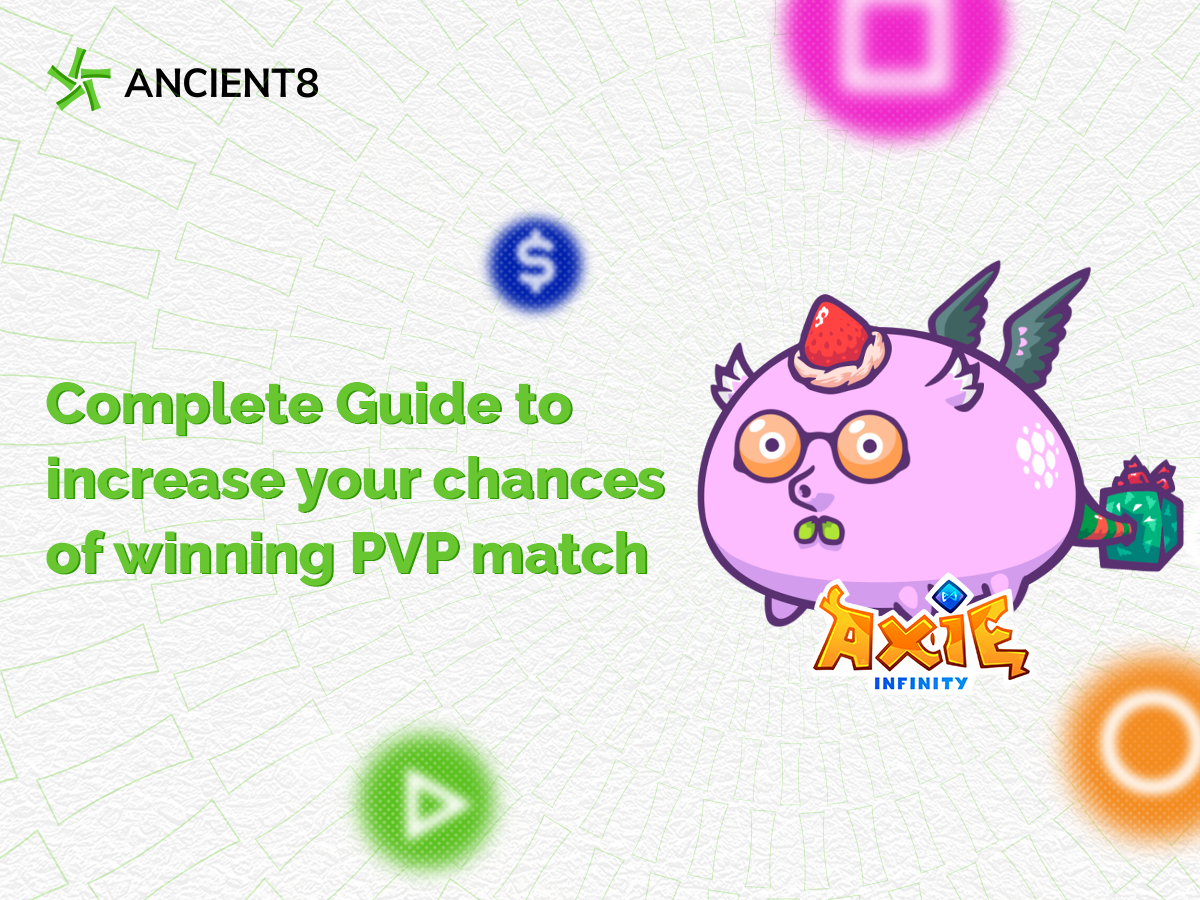 In the words of the master of war, Sun Tzu "Master yourself, master the enemy"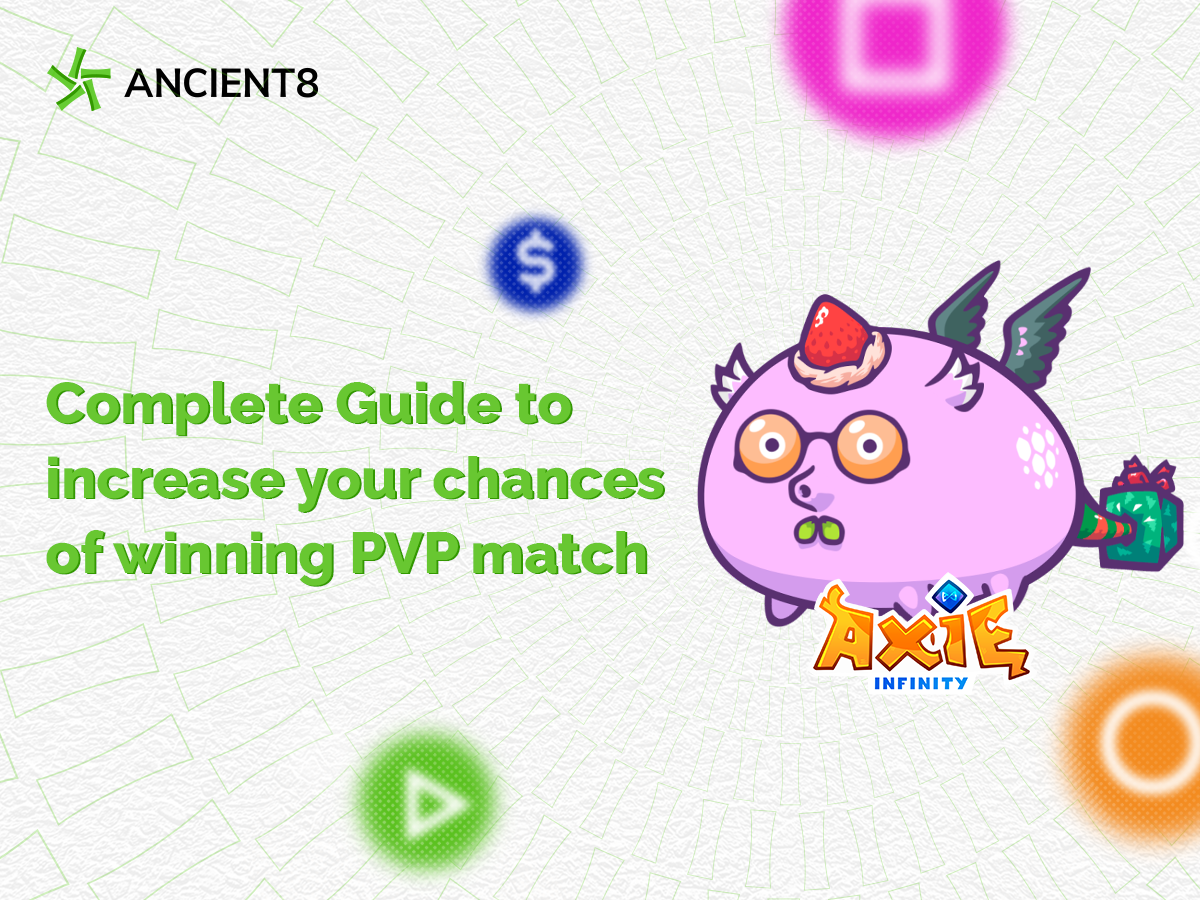 So, today A8 will share with you some tactics as well as notes to increase your chances of winning PVP match:
1/ Important factors in a PVP match:
Critical Strike (beast) (the key is luckiness)
Speed (decide which Axie fights first)
Energy (1 card costs 1 energy)
Buffs / Debuffs (Find out more at:https://axie.zone/debuffs)
2/ Combat strategies in PVP
The first turn should usually be skipped so that you'll have 5 energy in the next turn. However, if the first one in your team is a plant with skill to steal the opponent's energy or a beast has enough combo of 3 skills to cause damage enough to defeat the opponent's top tank, let's spend some energies for those combos.
Place your strongest damage Axie in the last or middle position
You must understand your cards well to arrange the cards in a reasonable order to get the best effect as well as the opponent's to find a way to play.
You must notice the turn order at the top of your screen when in battle as well as the amount of energy the opponent has.
If you hardly make a combo with your cards or you just have 1–2 energies left -> End turn
If the opponent is Reptile, you should store energy enough to combo, in case the opponent uses Stun skill.
Spend 4 energies using combo target Furthest or Fastest enemy to defeat fish or bird. However, depending on the turn order, for example, if your Bird hits after the opponent's Bird, then quit using this combo (because that bird may kill your bird first). And if Aqua is on your side, and Bird on opponent's side, you should make a combo of 4 cards to buff itself 100 armor. Once Bird attacks Aqua, it won't die.
If the opponent has Aqua, there is a move to increase Speed ​​when attacked → pay attention not to hit that Aqua → because if you hit it, it will increase Aqua's speed in the next turn.
Besides two factors above, picking right axies for your team is extremely important. If you build your team in a wrong way, no matter how experienced you are, you hardly get high MMR in Axie.
In the upcoming articles, A8 will have a series of detailed reviews about all good team combinations such as plant-fish-fish, plant-beast-bird,… Stay tuned for that!
Hope this article can help you to have higher rank soon. Good luck!
About Ancient8
Ancient8 is Vietnam's biggest blockchain gaming guild incubated by Coin98 Labs, Kyros Ventures and Coin68 Media. Ancient8 aims to create a Decentralized Autonomous Organization (DAO) that develops a platform to enable everyone to play and build the metaverse while earning rewards. Besides, we offer scholarships, educational content for equal economic opportunities in the metaverse.
Website | Blog | Twitter | Facebook | Telegram | Discord | YouTube