BO3 & BO5 - Key terms that determine the Axie Infinity VN Championship excellency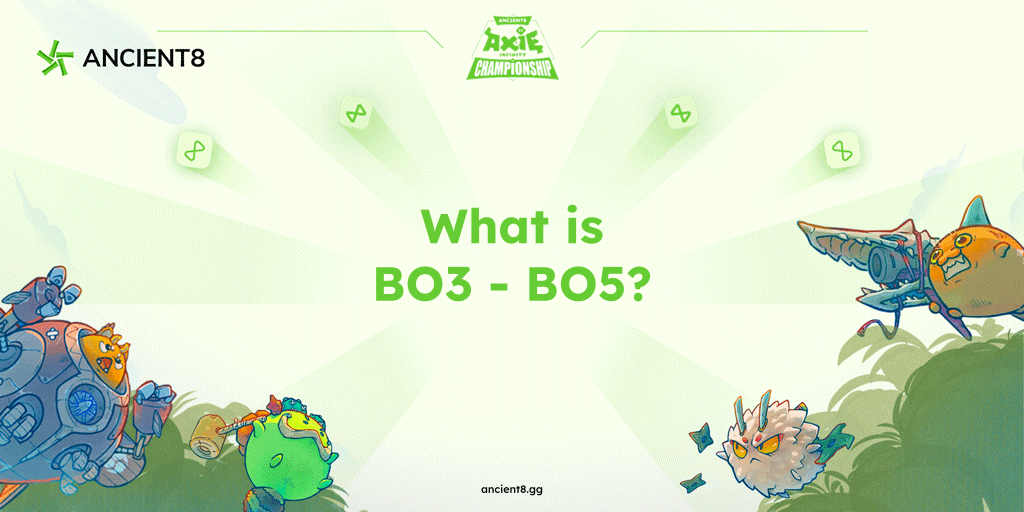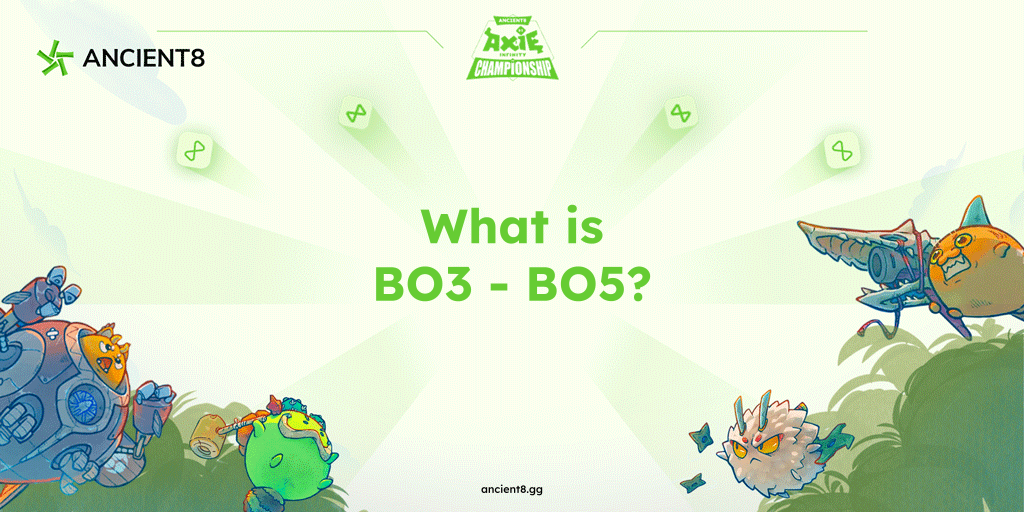 A professional and sublimated tournament always needs fair and reasonable competition mechanisms. BO3 & BO5 brings both players and followers to matches with diverse tactics, excitement and above all, fairness.
What is BO3 & BO5?
BO3 & BO5 is the match style.
The BO3 is an acronym for best of three, where the winner must win two out of three games to win the contest. The term is commonly used in video games or in sports matches.
BO5 acronym is similar, stands for best of five, where a player must win three out of five games in order to win. This term is commonly used in online games such as Defense of the Ancients 2 (DotA2), StarCraft 2 (Sc2), and League of Legends (LoL).
How BO3 & BO5 are used for tournaments?
In many games that are strategic in nature and can vary in results based on the player's level, typically Axie Infinity, a stand-alone game that does not show the ability of both opponents.
That's why BO3 & BO5 are suitable solutions for players to be compatible with their opponents, and there are strategies for the next game 2,3,4,5.
This will also increase the excitement of the followers and more and more new ways to play, as well as showcase the talent and skill of the players.
With BO3, this type of match is usually reserved for group stages, where players look for a lead through points. Meanwhile, BO5 is for important matches, like the final, to increase the heat of the tournament as well as make full use of players and the game.
Axie Infinity VN Championship is ready!
Let's enjoy the eye-catching BO3, BO5 matches from the most talented Axie players.
About Ancient8
Ancient8 is Vietnam's biggest blockchain gaming guild incubated by Coin98 Labs, Kyros Ventures and Coin68 Media. Ancient8 aims to create a Decentralized Autonomous Organization (DAO) that develops a platform to enable everyone to play and build the metaverse while earning rewards. Besides, we offer scholarships, educational content for equal economic opportunities in the metaverse.
Website | Blog | Twitter | Facebook | Telegram | Discord | YouTube