Beginner's guideline to team building in Axie Infinity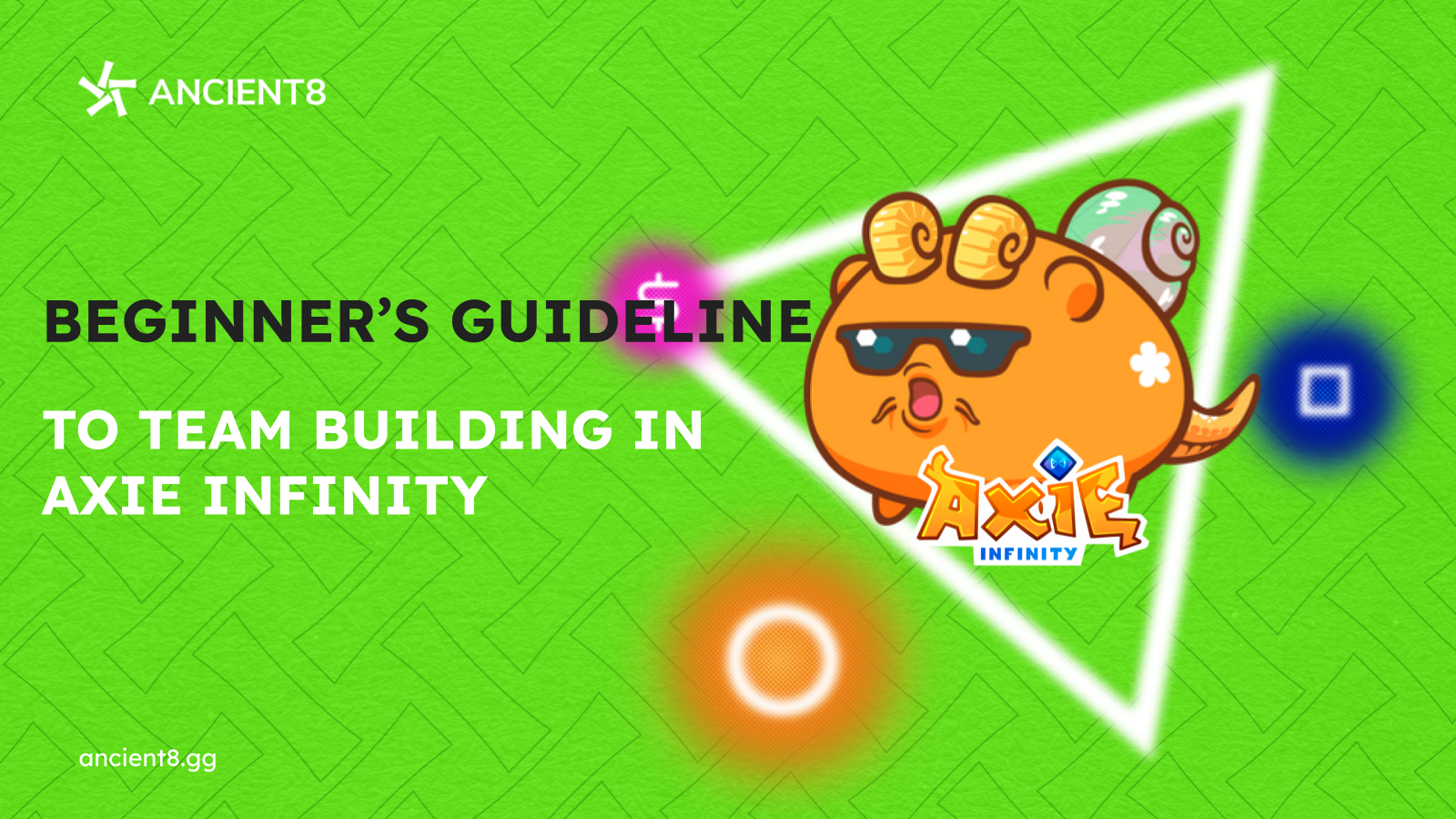 1/ How to choose Axie Pet on Axie Marketplace
Before we get into the specifics of how to choose the best Axie, it's important to understand the essentials of how to purchase an Axie Pet on the market.
Step 1: Visit https://marketplace.axieinfinity.com/
Step 2: Select "Marketplace"

Step 3: Select the class of Axie you want to purchase in the box as shown below
Step 4: Choose purebred level 6 if you want to buy a purebred Axie; otherwise, select "Any."
Step 5: Select the "Parts" section
Step 6: Fill in the blank box with the names of skills as shown below.
Step 7: Then look at the price and decide which Axie you want to purchase.
2/ The basic elements to build an Axie team:
Please first download Freak's Axie Extension by clicking here.
After you have installed this extension, please reload the marketplace page and you will see something like this
We'll look at the P index (pure: purebred rate); any Axie with a high P index indicates that the breed isn't popular. If the Axie you bought has already bred too much, the cost of breeding this Axie will be quite high later when you want to breed.
In addition, we must pay attention to Axie's statistics, as shown below.
Each stat has a maximum of 61, so when choosing a tank for the team, we will prioritize Axies with a Health stat of 61, or if we need a fast Axie, we will choose Axies with a Speed stat of 61, and so on.
There is also an index filter for you in Marketplace, as shown below:
Body Part is another crucial factor to consider when selecting an Axie. Axie's Abilities will be made up of body parts. The body parts on the marketplace can also be filtered as shown below.
3/ Some basic Axie teams that you can refer to
Perhaps you've arrived here still perplexed, unsure of where to begin. As a result, A8 will provide you with some more basic, easy-to-play squads so you can begin assembling your own team.
Plant-Beast-Bird
Plant (Pure Breed)
Beast  (Pure Breed)
Bird (Pure Breed)
Plant-Beast-Aqua (1)
Plant (Pure Breed)
Beast (Pure Breed)
Aqua (Pure Breed)
Plant-Beast-Aqua (2)
Plant (Pure Breed)
Beast (Pure Breed)
Aqua (Pure Breed)
Hope you guys soon have a perfect Axie team for yourself!
About Ancient8
Ancient8 is Vietnam's biggest blockchain gaming guild incubated by Coin98 Labs, Kyros Ventures and Coin68 Media. Ancient8 aims to create a Decentralized Autonomous Organization (DAO) that develops a platform to enable everyone to play and build the metaverse while earning rewards. Besides, we offer scholarships, educational content for equal economic opportunities in the metaverse.
Website | Blog | Twitter | Facebook | Telegram | Discord | YouTube