Axie Infinity's Highlights Numbers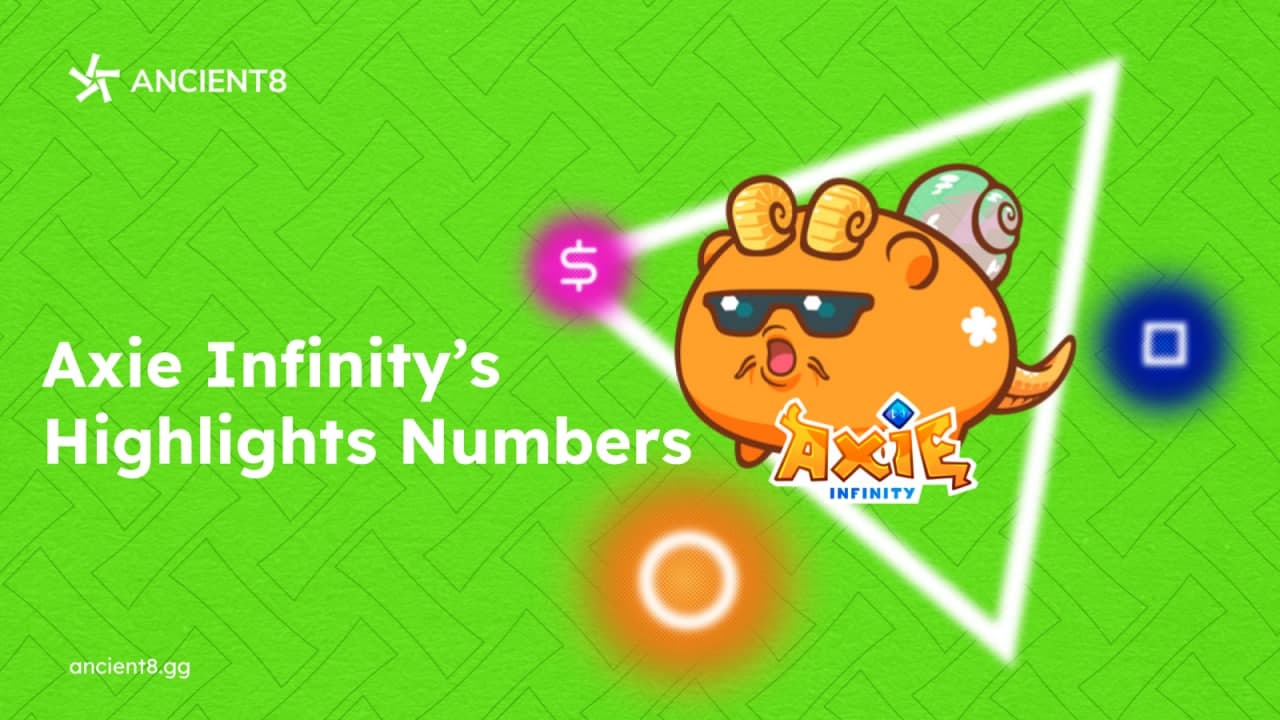 Axie Infinity has proved itself the most popular play to earn game on Blockchain by its numbers. In today's article, Ancient8 will provide you with some impressive numbers and highlights of Axie Infinity.
The second highest NFT Project in terms of volume as of August 9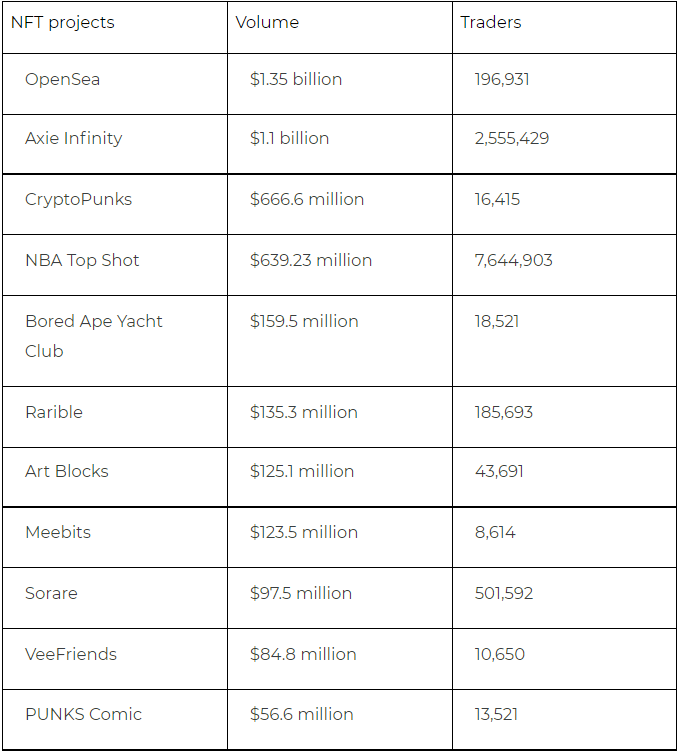 Market Capitalization
According to CoinMarketCap, the market capitalization of Axie Infinity's governance token (AXS) at the time of writing is more than $4,5 billion. The circulating supply is more than 60 billion AXS and held by more than 30,000 holders.
The market capitalization of Smooth Love Potion (SLP), Axie Infinity's utility token, is standing at around $130 million with 2.15 billion AXS in circulation. SLP is currently held by more than 130,000 holders.
Total Users
Axie Infinity has more than 1 million daily active users, with the majority of players coming from Philippines. In Philippines, a person who lives in a rural area can make three times higher compared to the minimum wage in a month just by playing Axie Infinity. Additionally, keyword '"Axie Infinity" on Google is also dominated by users from Philippines, followed by Venezuela.
---
About Ancient8
Ancient8 is Vietnam's biggest blockchain gaming guild incubated by Coin98 Labs, Kyros Ventures and Coin68 Media. Ancient8 aims to create a Decentralized Autonomous Organization (DAO) that develops a platform to enable everyone to play and build the metaverse while earning rewards. Besides, we offer scholarships, educational content for equal economic opportunities in the metaverse.
Website | Blog | Twitter | Facebook | Telegram | Discord | YouTube