Quarter Finals details of Axie Infinity VN Championship
The Group Stage has been brought to an end with much joy as well as regrets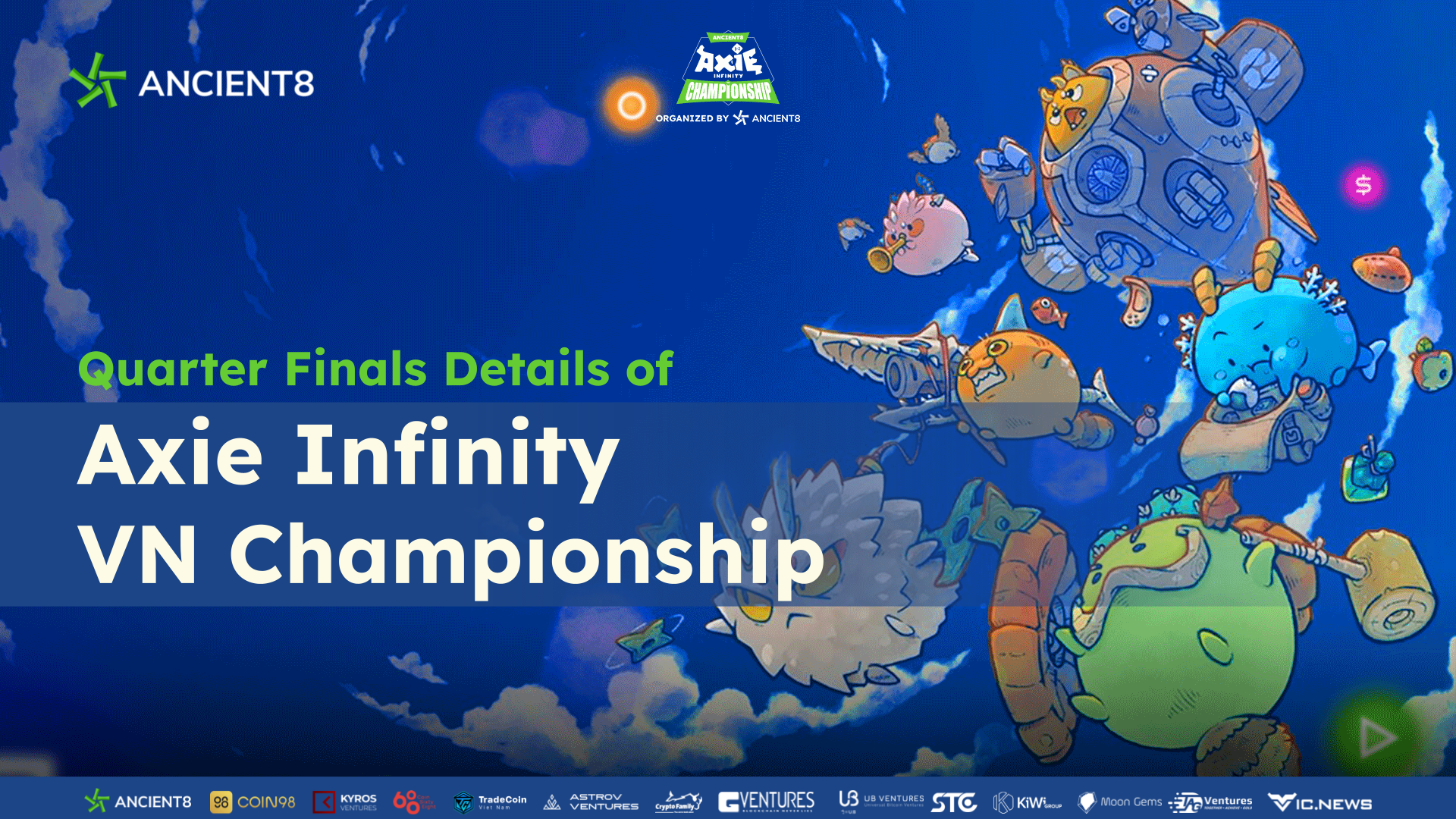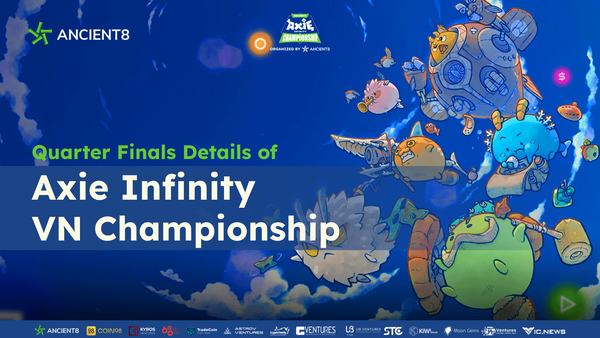 Hello everyone! The Group Stage has been brought to an end with much joy as well as regrets. From now on, we've had outstanding players who passed the Group Stage to enter the Quarter Finals.
Group A: TOMO3|AGS & NhimTM
Group B: Frkiller & Huy2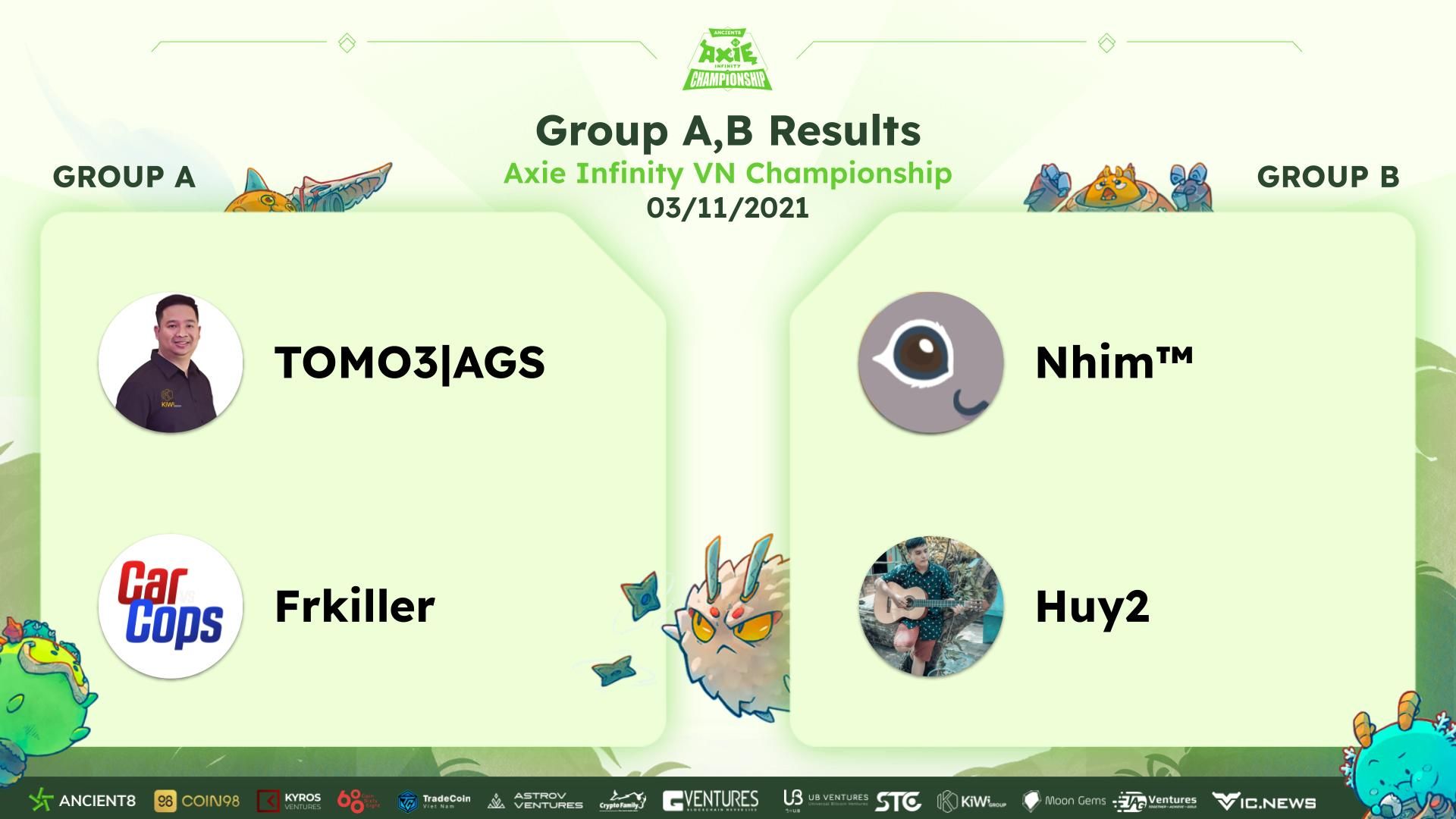 Group C: Tanphoga & Nhật Tịnh
Group D: PemPemVN & Kyrie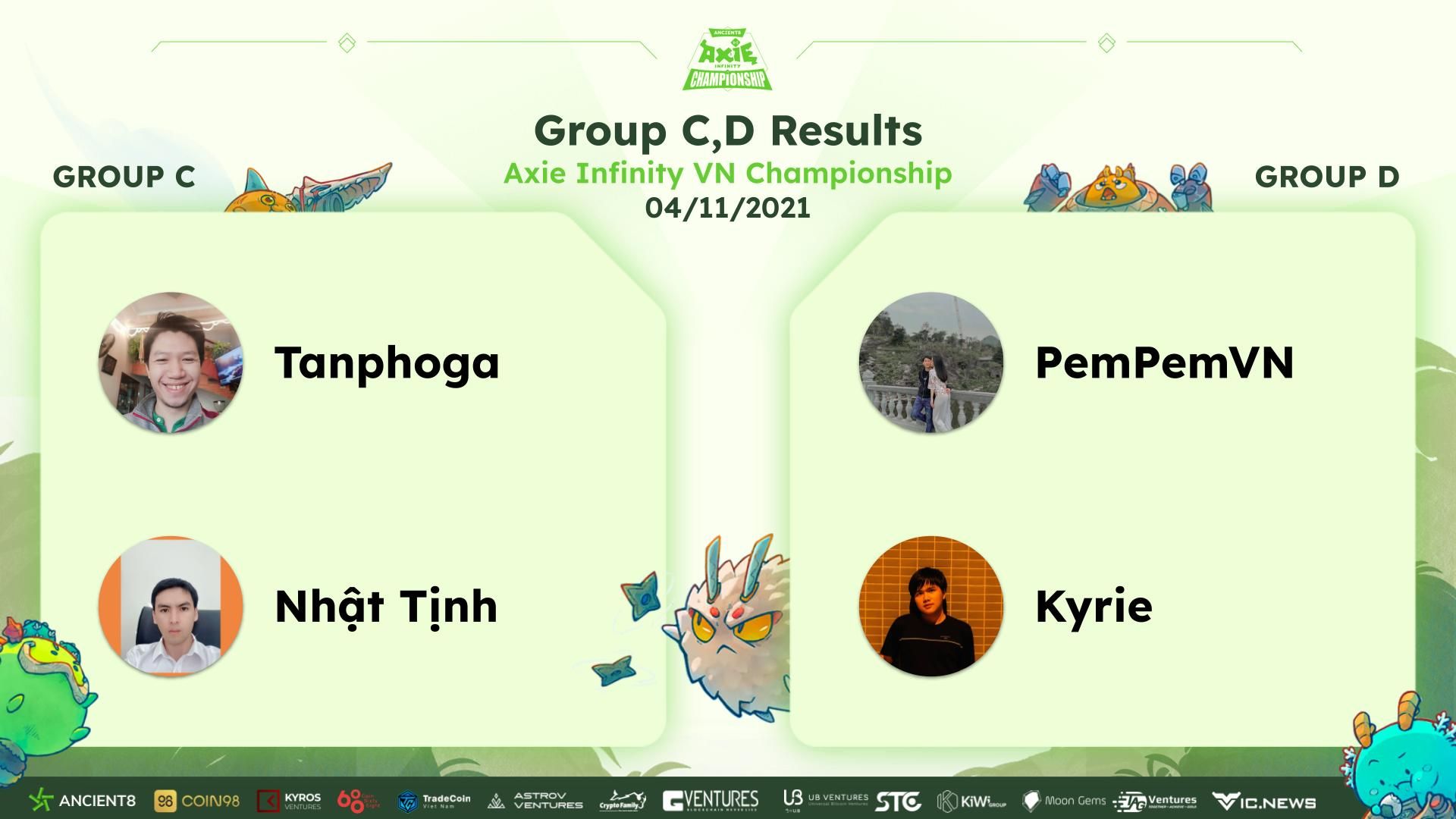 The Quarter Finals will be held in BO5 format. BO5 stands for Best of 5, and it is a game in which two players compete against each other for five games. The player who wins 3 games first will be the winner and goes to the next round.
That means the matches will be arranged and play a BO5 knockout. The winners will advance to the Semi-Finals.
Quarter Finals and Semi-Finals will be held on November 5th, 2021.
The two Semi-final winners will face off against each other on November 6th in a BO5 format.
Let's heat up the tournament by participating in the Axie Infinity VN Championship prediction event that is still happening and will close at 23:59 on November 4th 2021. Up to 500 USDT rewards are waiting for you!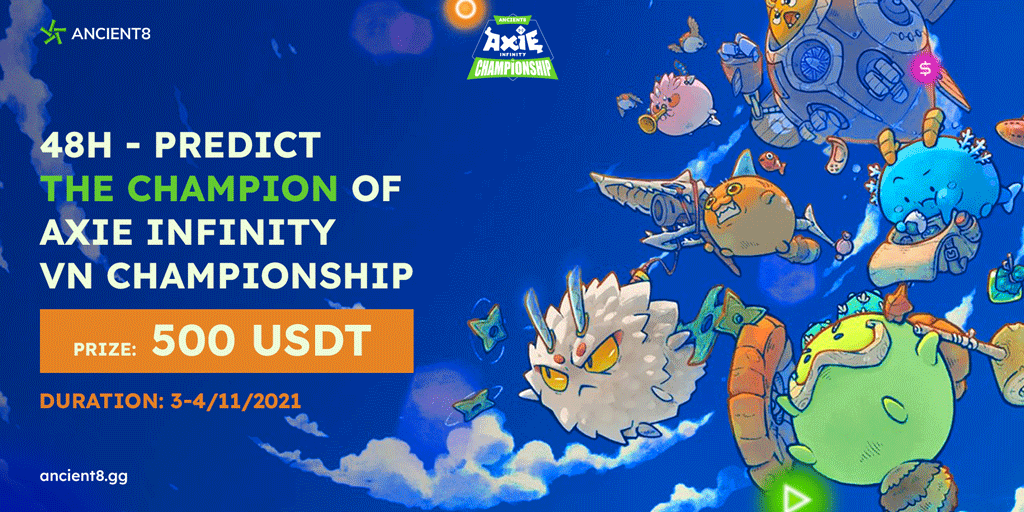 Details: https://bit.ly/3BO8BeV
About Ancient8
Ancient8 is Vietnam's biggest blockchain gaming guild incubated by Coin98 Labs, Kyros Ventures and Coin68 Media. Ancient8 aims to create a Decentralized Autonomous Organization (DAO) that develops a platform to enable everyone to play and build the metaverse while earning rewards. Besides, we offer scholarships, educational content for equal economic opportunities in the metaverse.
Website | Blog | Twitter | Facebook | Telegram | Discord | YouTube