Axie Infinity Origin Meta Team 2: Triple Green Thorns
There are so many interesting things in Origin, let's explore with Ancient8 the meta lineups in V3 & conquer the leaderboard!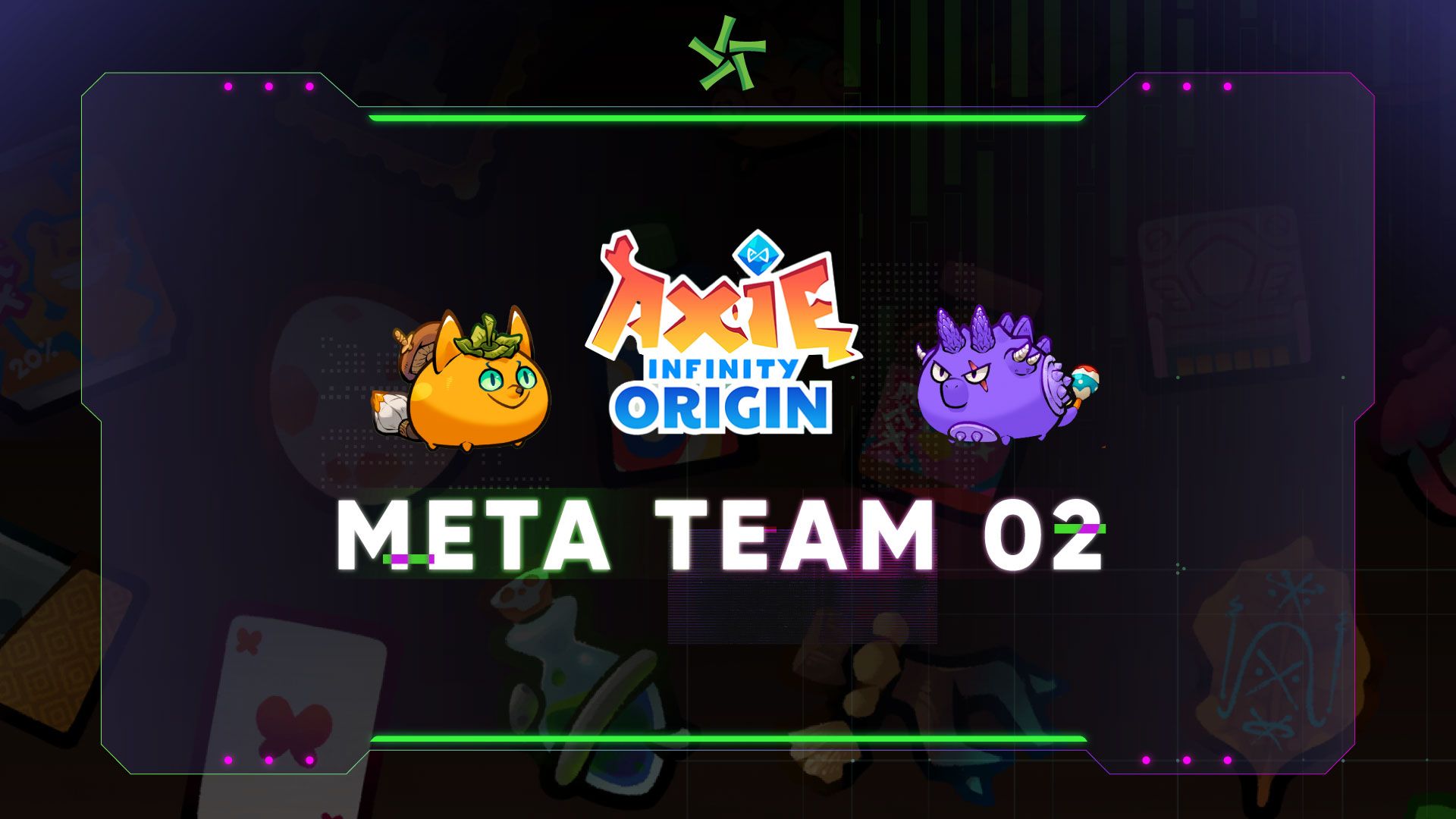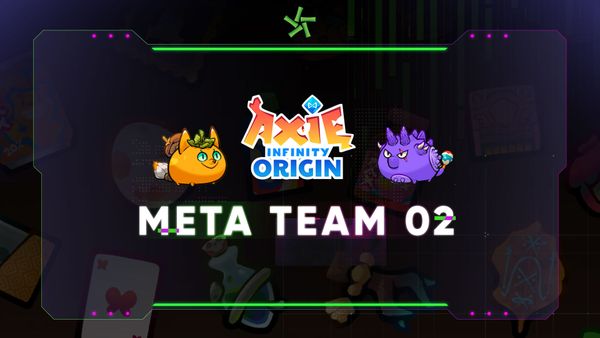 The second Meta team we would like to introduce today is the Triple Green Thorns formation. So-called the Poisoner, the Triple Green Thorns plays around poison stacking to multiply effects from the beginning to the end.
Skillset
Axies Front-line (Reptile)
Parts: Scar, Curved Spine, Green Thorns, Tiny Turtle, Scaly Spoon, Wall Gecko Price: 0.012 ETH ~$34 (at the time of writing)
Axie Mid-line (Dusk)
Parts: Gecko, Lotus, Green thorns, Silence Whisper, Kestrel , Hot Butt
Price: 0.044 ETH ~$142 (at the time of writing)
Axie Back-line (Dusk)
Parts: Papi; Rosa; Green Thorns; Tiny Turtle; Kestrel; Hotbutt
Price: 0.042 ETH ~$139 (at the time of writing)
Rune & Charm
Rune
Prioritize using Runes to add "cursed" cards to your opponent's deck to destroy card combos. And the Runes increase defense.
Front Rune: Poison Touch. Deals 1 poison for each enemy attack, and specifically, reduces damage taken by poisoned Axies by 20%.
Mid Rune: Malediction or Gloomy Dice. If you want to increase your defense, choose Malediction. If you want to further put your enemy at a disadvantage, use Gloomy Dice.
Charm
Sticky Lizard: Use on Mid Axie's "Gecko" when allies are Stunned, Sleep.
Others Charms: Prioritize using charms that increase Axie's health.
Playstyles and combos
The gameplay revolves around Poison, combining Stun, Disarm to control damage, and cursed cards to prolong the game to the "blood moon" phase.
Rosa will apply the effect "Sleep" randomly, and "Sleep" will be lost if the opponent is attacked in the same turn. So, in your first turn, use attack cards first (if you have) -> Rosa to Sleep -> Tiny Turtle on the other Axie, so that you can lock 2 of your opponent's Axies in the next turn.
Tiny Turtle will help players "Stun" any axie on the field, so memorizing and judging the opponent's cards is a must-have skill of this team. One more thing, this card only works when causing the opponent's health loss, so players need to calculate the amount of armor, effects, etc. exactly to activate the stun effect.
Green Thorn should be used as soon as possible.
Kestrel + Tiny Turtle in Back Axie will help raise the "1 vs 2" ability since it's possible to "Disarm" the nearest Axie and "Stun" the other Axie. If equipped with the Rocket Stamp charm, it will be a very good skill to control damage in the early game when you can "Disarm" any opponent's Axie.
In the "blood moon", priority is to protect Back Axie.
Strengths and weaknesses
Strengths
Easily control the opponent's "Carry Axie" with Stun, Sleep, and Disarm. Especially the Axies that only have damage, no armor.
The offensive and defensive formations are quite diverse. Damage from Poison, Attack, Cursed Cards (Hot Butt). Heal and Armor can both be used on self or allies and, destroy the opponent's deck very well with Gloomy Dice.
Weaknesses
It will be difficult to fight against teams that put curse cards in the deck. The rune "Gloomy Dice" is an example.
The team that summons the tree (Hollow) is also a counter for this squad because there is a Taunt effect to counter Tiny Turtle, Kestrel, and attracts Green Thorn's poison.
Requires high skill to play.
About Ancient8
Ancient8 is building a DAO that develops the infrastructure layer for GameFi, with a focus on community and software. As Vietnam's largest blockchain gaming guild, Ancient8 enables everyone to build the Metaverse through scholarship, blockchain education, institutional-grade research, community, and blockchain software products. Ancient8's vision is to democratize social and financial access in the Metaverse, and is on a mission to reach, educate, and empower the next 100 million Metaverse citizens through the blockchain.
Ancient8 is backed by leading investors including Dragonfly, Pantera, Hashed, Mechanism, Coinbase, Alameda, Jump, Animoca, among others.
---
Join us in our journey to build the Metaverse!
Twitter | Discord | Website | Blog | Facebook | Telegram | YouTube