Axie Infinity Origin - Meta Team 03 : "Heal with Ena"
It is fair to state that this lineup is one of the worst nightmares for gamers to suffer with its ability to sustain and recover gradually.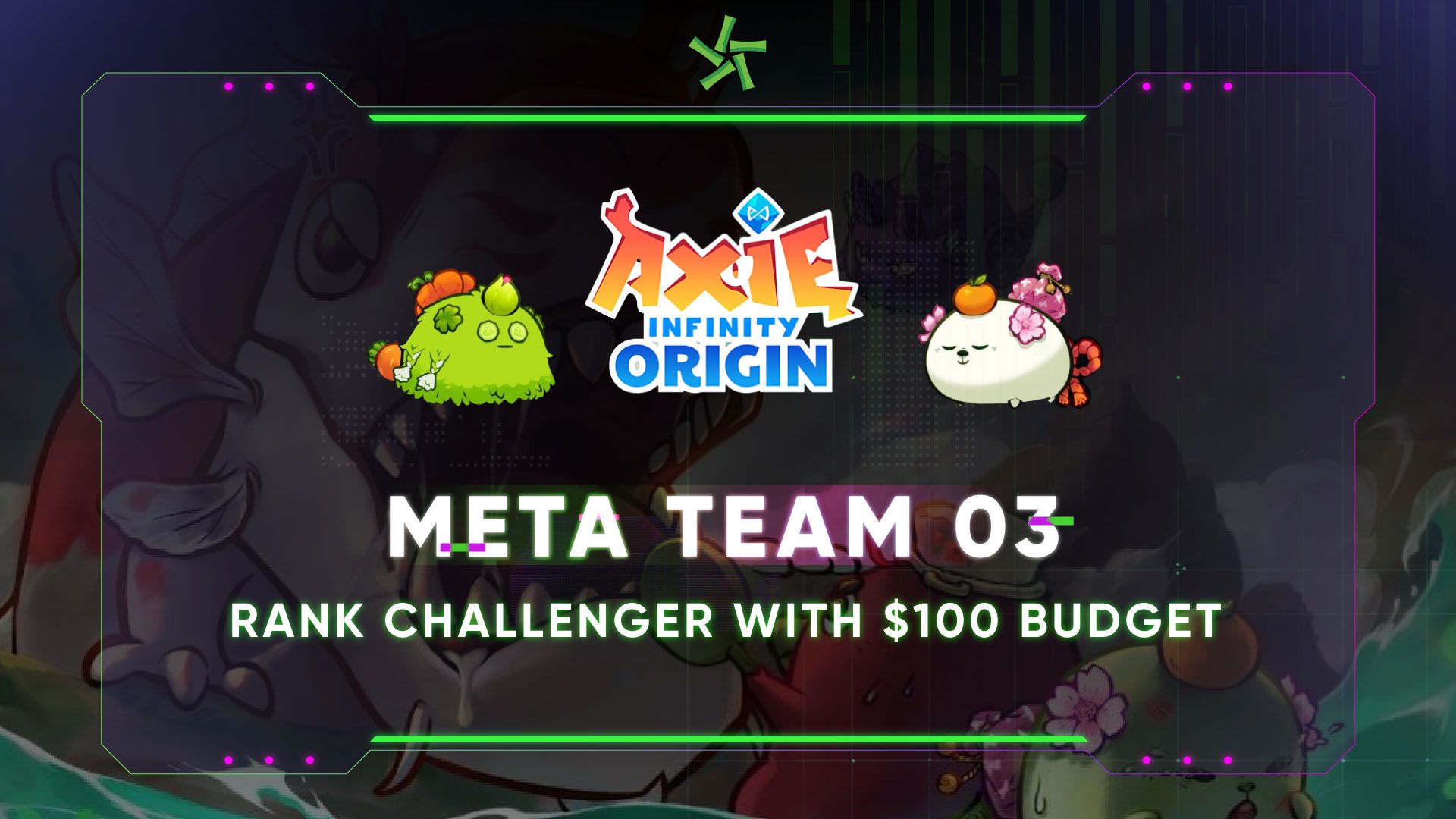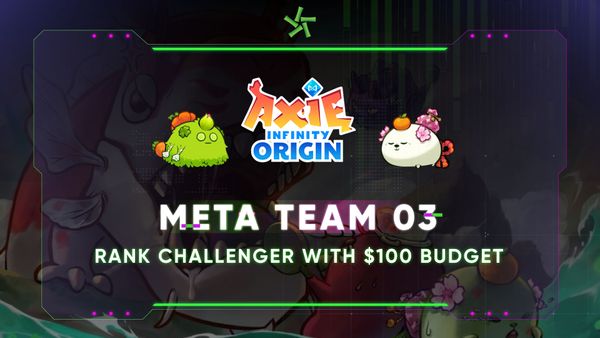 As the next chapter of the V3 Meta squads Origin series, let's get acquainted with the "Heal with Ena" lineup, which is grounded on the "Different — But Not Too Different" mentality and used to make a blast across the mid-range leaderboard in V2.
If there is one lineup that was voted as the most "annoying" in the rank range of 2000s in V2, it is definitely "the healing plant backline". It is fair to state that this lineup is one of the worst nightmares for gamers to suffer with its ability to sustain and recover gradually. Within V3, will this lineup dominate the leaderboard once again with the same style of play applied?
Skillset
Front Axie (Plant)
Parts: Cucumber Slice; Hollow; Mint; Serious; Leaf Bug; Hatsune
Price: 0.012 ETH ~$36 (at the time of writing)
Mid Axie (Starter: Ena)
Parts: Papi; Cub; Sakura; Mandarine; Magic Sack; Aegis Talisman
Price: FREE
Back Axie (Plant)
Parts: Papi; Clover; Shiitake; Tiny Turtle; Rose Bud; Carrot
Price: 0.03 ETH ~$93 (at the time of writing)
Runes & Charms
Front - Mid - Back Rune
Charm
Discount Coupon: Use on Cucumber Slice.
Leafy Pot: Use on Mandarine.
Other Charms: Prioritize using charms that increase Axie's health.
Playstyles and combos
All we need to do is keep the Axies alive for as long as possible, and victory will come when entering the "Blood Moon" stage.
The combo of Rune Healing Pulse & Cucumber Slice's Healing Boost effect will be extremely strong. With 1 "Healing Pulse" you can heal all allies for 8 HP and if there is a Healing Boost from "Cucumber Slice", it will be 13-18-23-28 HP (based on the stack of the effect Healing Boost) is restored every turn. Using 3 Rune Healing Pulse, will x3 the amount of health restored to all Axies in the team.
Clover will help summon a tree to block 1 attack and give each Axie 1 "Leaf". The Mandarine with the charm "Leafy Pot" will help the whole team accelerate the speed of reaching up to 5 stacks of Leaf. The healing effects of "Leaf" will also be strengthened with "Healing Boost".
Magic Sack is the most important card with this squad. It has the effect of adding 2 copies of the selected card. This helps the squad to have an extremely diverse fighting style. For example, when facing a team with a lot of damage, Magic Sack can make the team have 3 Tiny Turtles for better damage control. You can also multiply 3 Mandarine, to accumulate maximum health and heal on turns 28-29-30 of Blood Moon when facing an opponent who is also a healing squad.
Another little secret, when it's the opponent's turn, they won't have enough 45s to calculate because the healing effects will take up 10-20s of the opponent' s time. This can be seen as a hidden power, which we call "Time Steal".
Strengths and weaknesses
Strengths
It is useful when facing almost all squads.
Runes/Charms are not rare, easy to find.
Cheap cost, even cheaper when taking advantage of Axie Ena in the squad.
Weaknesses
It will be difficult to deal with high damage squads like Endless Anger; Triple Nut-Crack;..v.v.
Quite time-consuming because a game usually lasts 25-30 turns.
About Ancient8
Ancient8 is building a DAO that develops the infrastructure layer for GameFi, with a focus on community and software. As Vietnam's largest blockchain gaming guild, Ancient8 enables everyone to build the Metaverse through scholarship, blockchain education, institutional-grade research, community, and blockchain software products. Ancient8's vision is to democratize social and financial access in the Metaverse, and is on a mission to reach, educate, and empower the next 100 million Metaverse citizens through the blockchain.
Ancient8 is backed by leading investors including Dragonfly, Pantera, Hashed, Mechanism, Coinbase, Alameda, Jump, Animoca, among others.
---
Join us in our journey to build the Metaverse!
Twitter | Discord | Website | Blog | Facebook | Telegram | YouTube