Ancient8 To Integrate with XION Layer 1 Blockchain to Provide Game Developers with User Onboarding Opportunities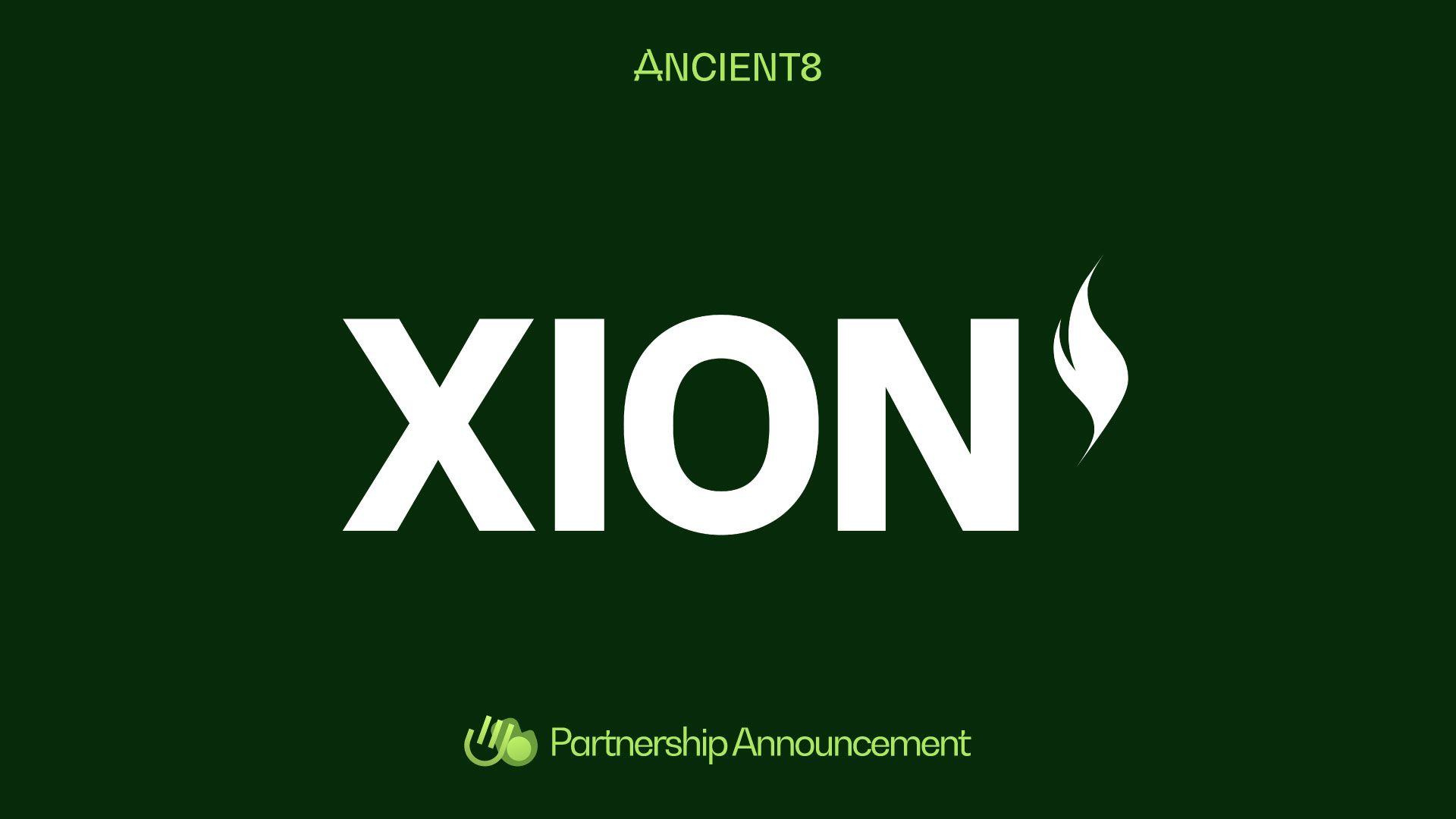 We are excited to introduce the upcoming integration with XION - the first modular Generalized Abstraction layer, purpose-built for consumer adoption by enabling seamless user experiences for everyday users. The collaboration will bring two fast-growing ecosystems closer together, enabling gamers' assets to flow freely from Ancient8 Chain to XION and vice versa. With XION's Generalized Abstraction Layer, this integration will bring seamless onboarding experience for non-crypto native users from the XION Layer 1 to Games on the Ancient8 Chain.
Ancient8 x XION
The integration with XION marks one step closer to our vision of Unleashing the Gaming Revolution and empowering 1M Builders & 100M Gamers globally. XION eliminates unfamiliar technical complexities & helps non-crypto natives access Web3 products, enabling them to onboard seamlessly into games on the Ancient8 Chain. Through the XION Layer 1 ecosystem, games have the opportunity to onboard users from with a large pool of non-crypto natives.
Game developers working on projects within the Ancient8 Chain can explore novel use cases and creative applications on the XION Blockchain for a variety of user onboarding purposes. Games on the Ancient8 Chain will continuously benefit from the network effects of all products on the XION ecosystem, creating exponential value across the entire blockchain ecosystem.
About XION
XION is the first Layer 1 chain, purpose-built for mass consumer adoption with primitive chain-level Generalized Abstraction, enabling seamless experiences for everyday users. XION's novel Generalized Abstraction spans Accounts, Signatures, Gas, Interoperability, Pricing, Devices, Payments, and more. By abstracting away all crypto complexities, XION allows the hyperscaling of next-generation applications by making them accessible to mainstream audiences worldwide.
The project is currently in a testnet and has raised over $11M from leading investors including Animoca, Circle, Multicoin, Spartan, Hashkey, and more.
Website | Twitter | Discord | Telegram | Blog
About Ancient8
Ancient8 is a gaming-focused community-driven Ethereum Layer 2 built to onboard the next 100M Web3 citizens. Ancient8 utilizes OP Stack Layer 2 technology to offer blockchain games the best features of Ethereum, at a significantly reduced cost & no code-change needed. Backed by the Ancient8 Collective, games and protocols contributing to the growth of the Ancient8 Chain are eligible for both Ecosystem and Financial support.
Ancient8 has raised $10M in total financing from leading investors including Animoca, Pantera, Dragonfly, Hashed, Makers Fund, C² Ventures, Mechanism, Coinbase, IOSG, among others.
Join us in shaping the future of decentralized applications with Ancient8 Chain.
Twitter | Discord | Website | Research Portal | Blog | Facebook | Telegram | YouTube | Linkedin