Ancient8 partners with Unioverse, a massive "community-owned franchise" that flips the script on the relationship between developer, gamer and fan.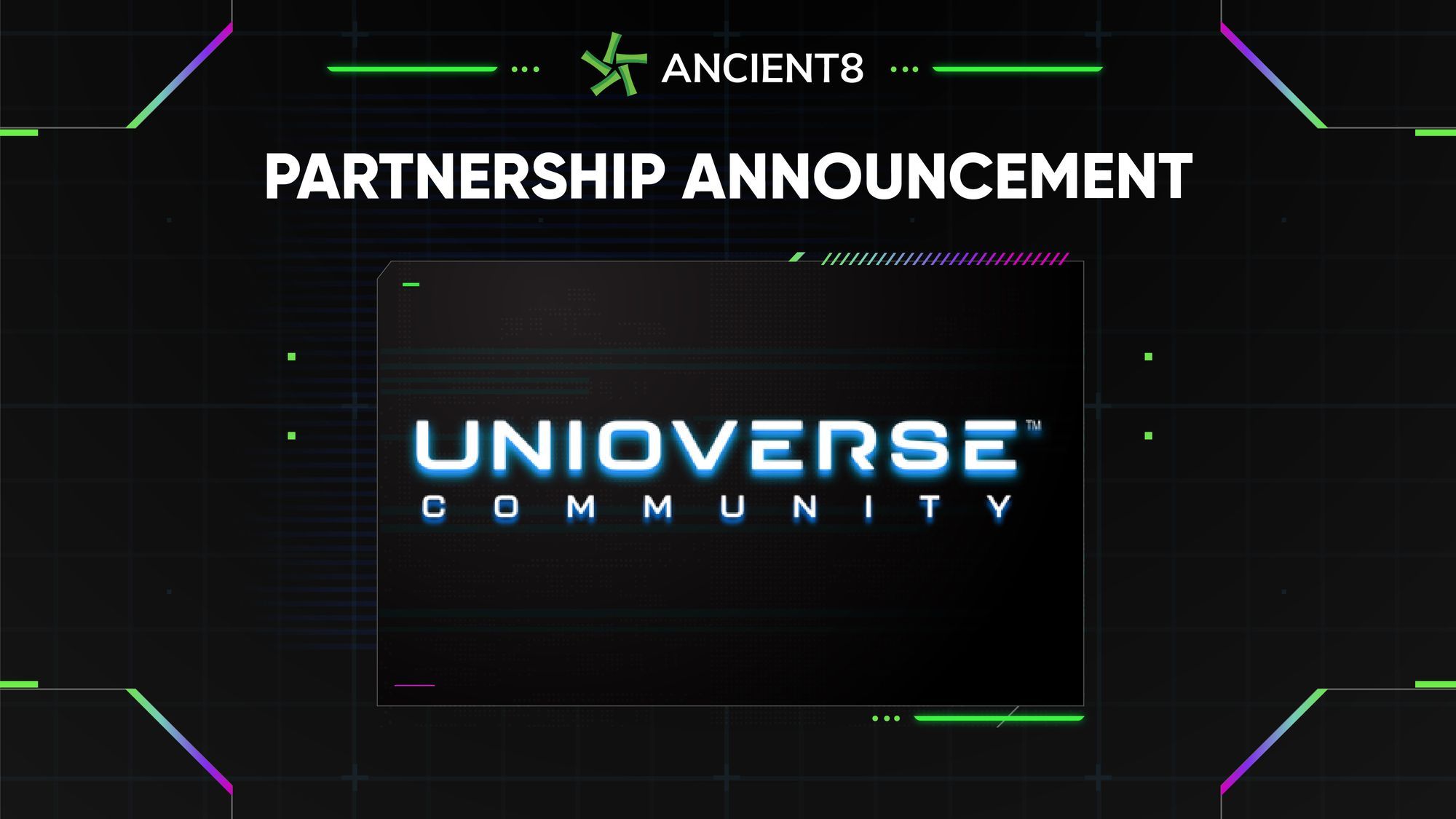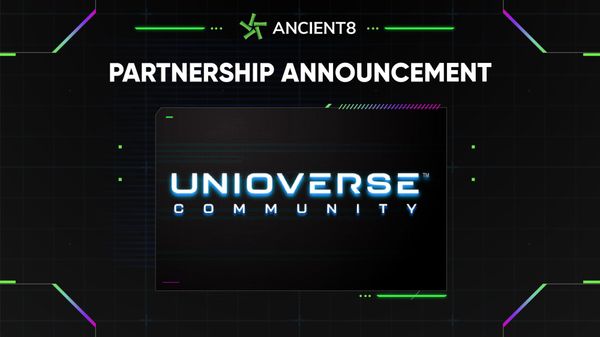 We are thrilled to announce our partnership with Unioverse, the "Roblox" for AAA game developers.
Unioverse aims to be the ultimate toolkit for developers, helping them make whatever kind of game they want and keeping all of their revenue. We are proud to support the Unioverse's expansion, and beyond excited to see what kinds of games will be developed in the future!
We look forward to working with them!
What is Unioverse?
The Unioverse is an epic sci-fi story being created by Random Games Studio - a world-class team of artists, writers and developers who have expanded the narrative worlds of Star Wars, Halo, Call of Duty, Marvel, The Walking Dead and more.
A series of video games being developed by gaming industry vets who have worked on enormous titles like Grand Theft Auto, Crackdown, League of Legends and Star Citizen. Unioverse will be reinventing the way video games get made. As the team said: "it's like Roblox, but for AAA game developers."
"Rarely do you see a truly disruptive concept, cutting-edge technology and a stellar founding team converge in a single startup like this," said investor Raanan Bar-Cohen, Co-Founder of Resolute Ventures. "The Unioverse is poised to change the relationship between game developers and players in a way that benefits everyone involved."
Most importantly, the Unioverse is a "community-owned" franchise. That means all the AAA-quality art, character models, music and more that the team creates are made available to other game developers and the Unioverse' community royalty-free. Anyone can download Unioverse assets to make their own creations (comics, board games, T-shirts, etc.). Even better, these creations can be sold and monetized without the team taking a cut.
Reyu is the first Unioverse Hero NFT: a bad-ass warrior in the story of Unioverse. It's not just a gorgeous 3D NFT but also a AAA-quality game-ready asset you can play as in any Unioverse video game. If you are a part of the Unioverse Community, owning a Reyu Hero NFT is something you'll definitely want, and if you're interested in playing Unioverse games, owning a Unioverse Hero NFT like Reyu is something you need.
Check out this one for more details about Reyu.
About Unioverse
The Unioverse is a massive, sci-fi game-first franchise. The story is being developed by a team of world-class writers and artists who have written for and expanded the narrative worlds of huge entertainment properties of Star Wars, Marvel, Call of Duty, The Walking Dead and more.
Unlike those titles, however, the Unioverse is what we are calling a "community-owned" franchise. This means that you, whoever you are, wherever you are, will have access to the same art, models, music and more that we use, to create whatever you want.
Twitter | Discord | Website | News | Youtube

About Ancient8
Ancient8 is a Web3 gaming infrastructure protocol. Ancient8 builds Web3 Gaming Loyalty Platform Space3, Dojo Launchpad, research content platform, and Vietnam's largest guild to help Metaverse projects onboard millions of users to Web3. We've developed products to help 100+ web3 games and 200K+ users better navigate Web3.
Ancient8 has raised $10M in total financing from leading investors including Pantera, Dragonfly, Hashed, Makers Fund, C² Ventures, Mechanism, Coinbase, IOSG, Animoca, among others.
Join us in our journey to build the Metaverse!Twitter | Discord | Website | Research Portal | Blog | Facebook | Telegram | YouTube