Ancient8 partners with Pro Gamer DAO, the gaming Community for gamers, by real gamers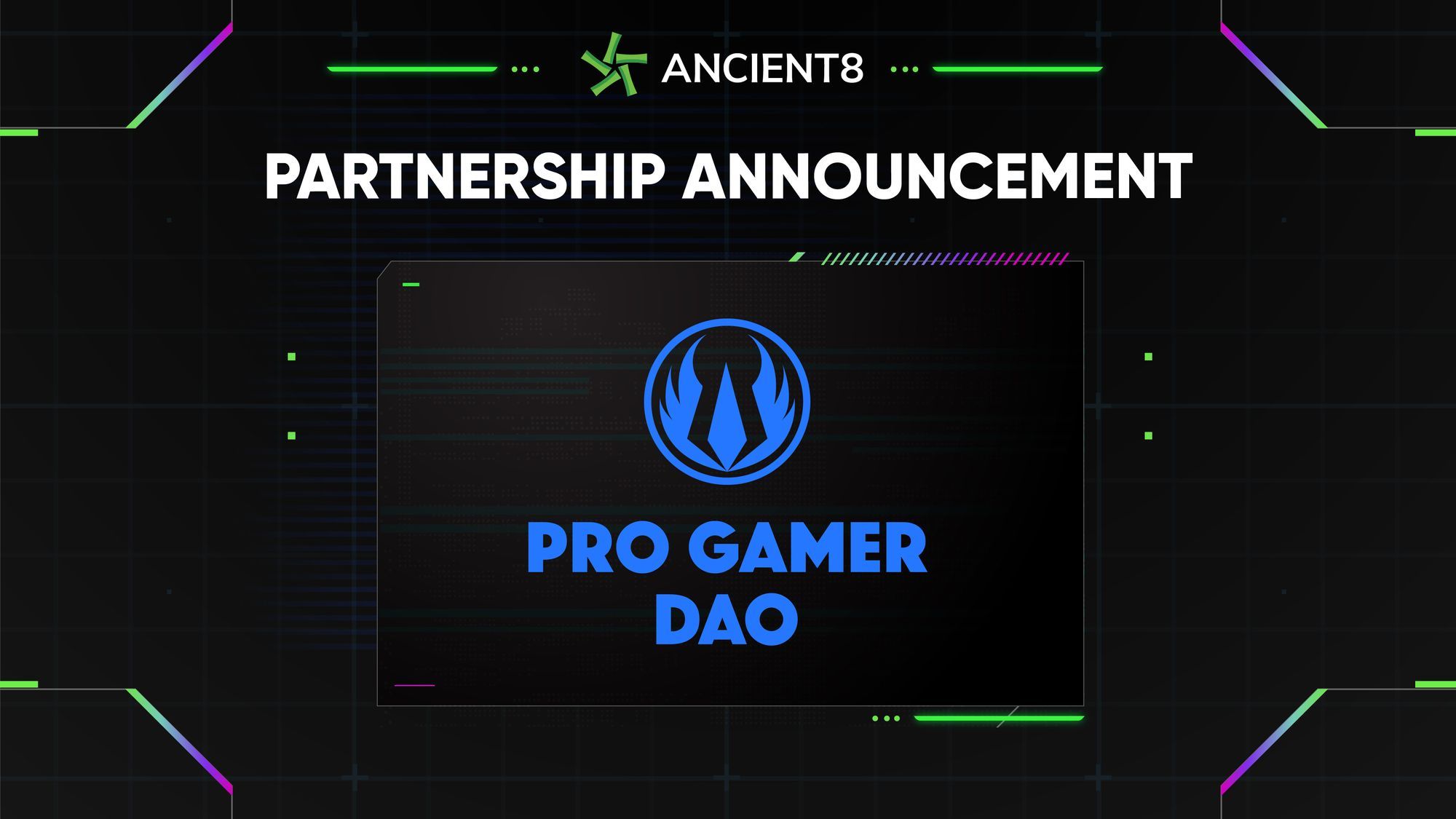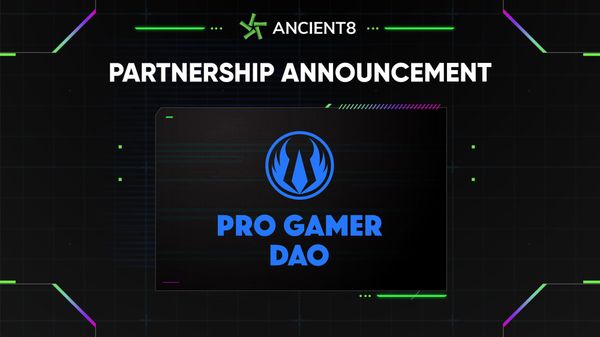 Ancient8 and PGDAO are proud to announce our new partnership!
We're bringing together our two organizations to create a unique gaming guild alliance for the Web3 gaming ecosystem.
This partnership will provide a platform for gaming communities to come together and compete in a fun and friendly environment.
Our goal is to bring people together who share our passion for games and help them connect with others with similar interests.
What is Pro Gamer DAO?

PG DAO was created by an elite & experienced group of pro gamers out of South Korea, a nation famously known for its extreme gaming culture. PG DAO is user-oriented, high-competitive, and driven by a community of gaming enthusiasts seeking to become the elite gaming community for gamers with the most extensive collection of gaming resources.
This partnership will allow both organizations to push their visions forward by leveraging each other's  expertise and resources to build an even bigger and better gaming community.
Ancient8 has also shown interest in developing high-quality games that can be enjoyed by players around the world. This is an important step toward our goal of creating the largest and most unique gaming guild alliance ever seen. The KOFA tournament would be the perfect starting point for this collaboration.
We look forward to working with Ancient8 on this exciting endeavor!
About Pro Gamer DAO
Pro Gamer DAO is a user-oriented, Highly-competitive, community-driven guild. Seasoned gamers are at the core of this community, and are integral in research, scholarship, and sharing valuable gaming info amongst members to boost and optimize performance. Each member is incentivized with the guild's gains in this self-sustaining ecosystem of gamers. With an optimized system that is focused on gameplay, the DAO handles operations, management, and expanding gaming assets for the treasury.
Website | Twitter | Discord | YouTube | Telegram(EN) | Telegram(KR)
About Ancient8
Ancient8 is a Web3 gaming infrastructure protocol. Ancient8 builds Web3 Gaming Loyalty Platform Space3, Dojo Launchpad, research content platform, and Vietnam's largest guild to help Metaverse projects onboard millions of users to Web3. We've developed products to help 100+ web3 games and 200K+ users better navigate Web3.
Ancient8 has raised $10M in total financing from leading investors including Pantera, Dragonfly, Hashed, Makers Fund, C² Ventures, Mechanism, Coinbase, IOSG, Animoca, among others.
Join us in our journey to build the Metaverse!
Twitter | Discord | Website | Research Portal | Blog | Facebook | Telegram | YouTube