Ancient8 Partners with Omni Network to Provide Gamers with Cross-rollup Solutions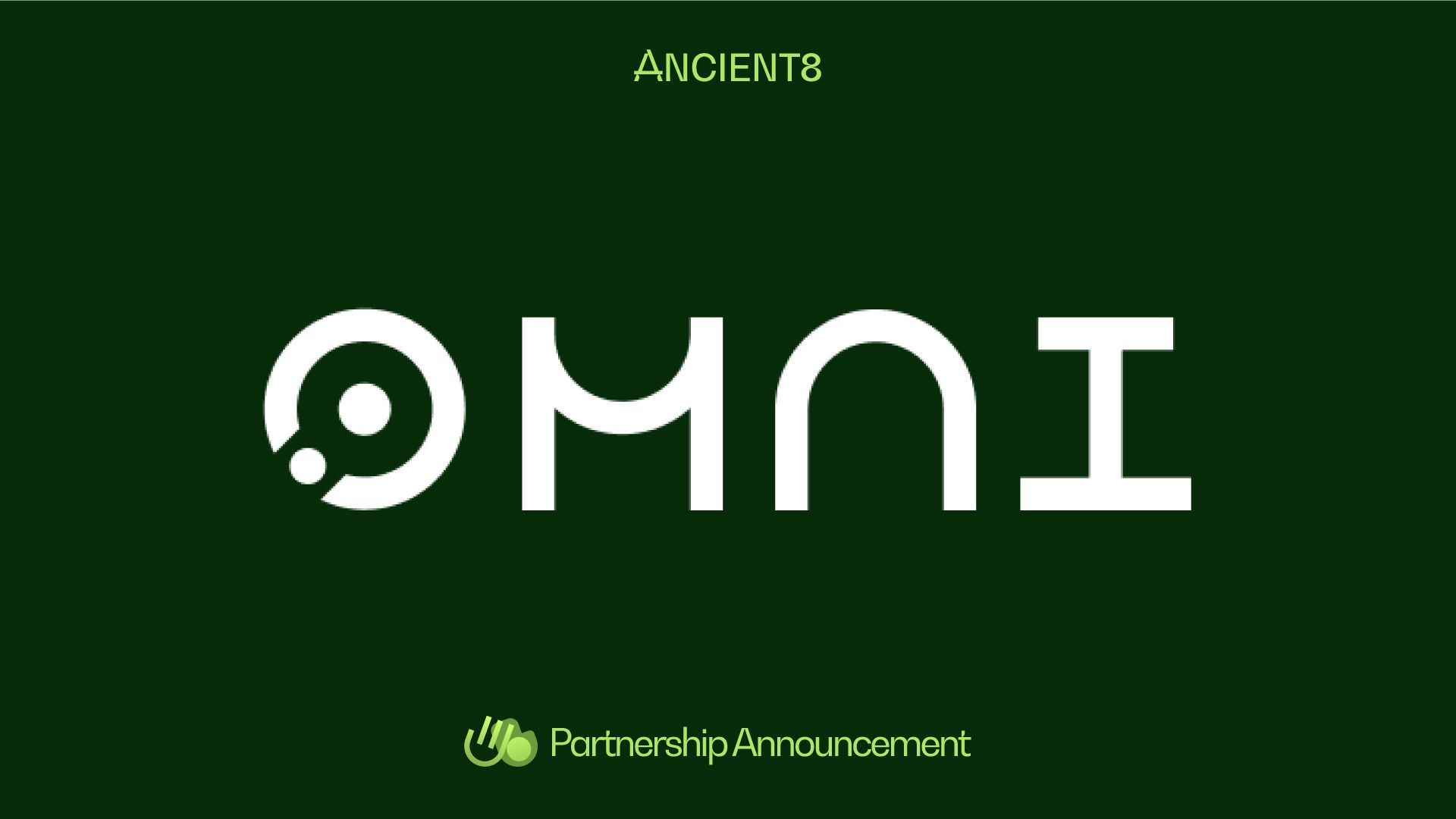 We are excited to introduce the strategic partnership with Omni Network. This collaboration aims to ensure seamless & secure interactions from Ancient8 to other rolls-up in the Ethereum ecosystem.
With the Omni integration on Ancient8 Testnet and soon Mainnet, game developers will no longer be constrained within the confines of a single roll-up or execution environment — they will be able to seamlessly build applications that exist everywhere in Ethereum's ecosystem, accessing all Ethereum users and capital simultaneously. Other than that, gamers can now start to trade, mint, and lend assets across all domains and applications within the Ethereum ecosystem, to and from the Ancient8 Chain, starting with Ancient8 Testnet.
Ancient8 x Omni Network
Our partnership is a significant step towards enhancing the User Experience for gamers and game developers on the Ancient8 Chain. Through Omni's solutions, projects built on top of the Ancient8 Chain can seamlessly connect their DApps across all roll-ups within the Ethereum Ecosystem. They can harness Ancient8 Chain's technology while effortlessly reaching users on all Ethereum roll-ups without compromising security. Additionally, gamers on the Ancient8 Chain can seamlessly switch & bridge game assets to-and-from all Ethereum roll-ups, enjoying an uninterrupted gaming experience, without asset fragmentation across different Layer-2s.
About Omni Network
The Omni Network is a Layer 1 blockchain built to connect all roll-ups. Using Omni, developers can build global applications that are available across all roll-ups. Secured through restaking $ETH, Omni is a next-generation blockchain leading the frontier in both security and functionality.
Omni is backed by $18M from prominent investors such as Pantera Capital, Two Sigma Ventures, and Jump Crypto.Website | Twitter | Discord | Telegram | Blog
About Ancient8
Ancient8 is a gaming-focused community-driven Ethereum Layer 2 built to onboard the next 100M Web3 citizens. Ancient8 utilizes OP Stack Layer 2 technology to offer blockchain games the best features of Ethereum, at a significantly reduced cost & no code-change needed. Backed by the Ancient8 Collective, games and protocols contributing to the growth of the Ancient8 Chain are eligible for both Ecosystem and Financial support.
Ancient8 has raised $10M in total financing from leading investors including Animoca, Pantera, Dragonfly, Hashed, Makers Fund, C² Ventures, Mechanism, Coinbase, IOSG, among others.
Join us in shaping the future of decentralized applications with Ancient8 Chain.
Twitter | Discord | Website | Research Portal | Blog | Facebook | Telegram | YouTube | Ancient8 Dojo