Ancient8 Partners with Modhaus, bringing the Entertainment Industry into Web 3.0
Ancient8 and Modhaus are excited to announce a strategic partnership that will help bridge the gap between the entertainment industry and Web 3.0.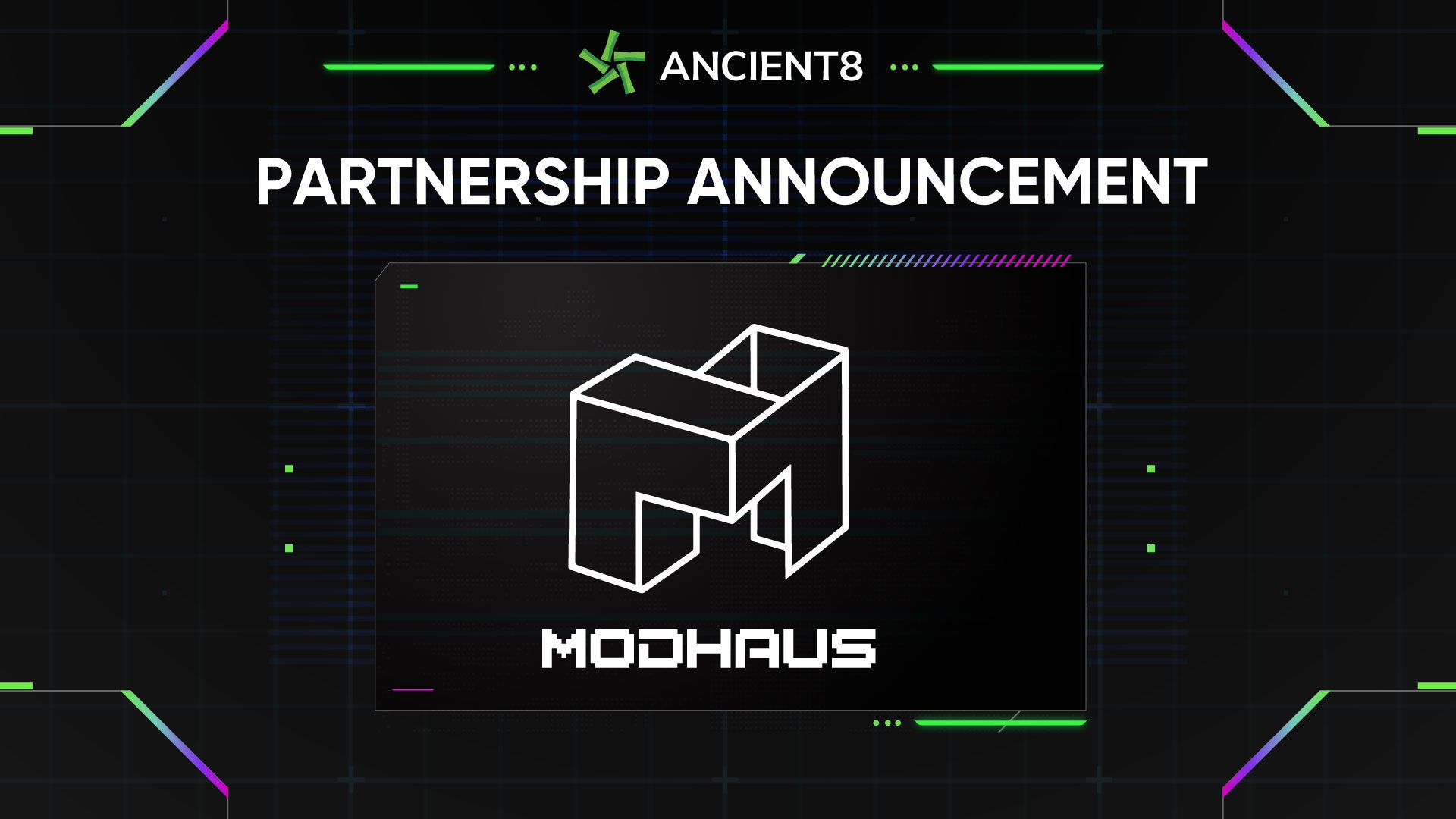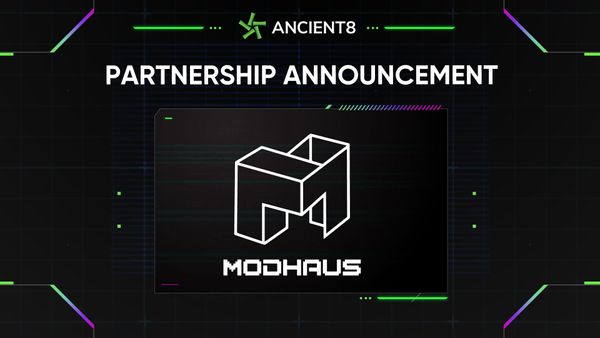 Ancient8 and Modhaus are excited to announce a strategic partnership that will help bridge the gap between the entertainment industry and Web 3.0. The goal of this collaboration is to encourage and enhance community engagement by offering entertainment companies and artists, starting with KPop super-groups, exciting new ways for their users & fans to interact online. We see many synergies between the worlds of gaming and K-Pop that will help drive the mass adoption of Web3 and the evolution of the Metaverse moving forward.
We've kicked off our collaboration with a series of co-marketing campaigns, including:
A limited edition Brand NFT collection called "Objekts" will be available for both of our communities.
Planning unique digital quests for our communities to journey in search of hidden treasure.
Introduction to Modhaus
Modhaus is an enter-tech startup that plans to put its followers in charge of their future. The project strives to empower people by creating a decentralized entertainment platform for fans to participate in different parts of the process including voting and feedback while using blockchain technology to make it happen.
Using this system, Modhaus has found ways for fans' voices to be heard and taken into consideration when it comes time for decisions - rather than just taking orders from the "top-down" like so many other big companies do today.
Modhaus' photocard NFT, or "Objekt", automatically generates one voting token, or "COMO" which enables fans to cast their votes. "Objekts" possess the following characteristics
Fixed prices in fiat currency.
Unlimited supply during each "Season" or phase
With these qualities, Modhaus differentiates their NFTs in the current market by emphasizing utility and evolving the artist-fan relationship. Fans can not only collect and trade artist NFTs with different rarities but also participate in various events, vote, and so much more.
tripleS is the first K-Pop group launched by Modhaus and 9 members of tripleS have been revealed so far. Modhaus held its first NFT-based voting process in September, called "Gravity", to determine the member composition of tripleS' first unit, Acid Angel from Asia, directed entirely by fans. This makes tripleS the first ever K-Pop group to use blockchain technology to help decide its member composition.
tripleS' first unit, Acid Angel from Asia, debuted on 28 October 2022. In less than 2 weeks, As of 16 November 2022, the lead track "Generation" has already reached over 28 million views on YouTube and over 5,500,000 Spotify streams. The group's debut also landed them the top spot on the iTunes K-Pop Album Chart in the US, Mexico and Turkey and number nine on the iTunes K-Pop Song Chart in the US and Canada. On the iTunes Worldwide Album Chart, it reached number 74.
We look forward to a long and prosperous partnership with Modhaus. By working together, we hope to provide significant value for music fans and Web3 enthusiasts alike. Our goal is not just to build marketing and community infrastructure for Web3 based dapps, but we also explore ways to implement diverse projects for users across the globe!
About Modhaus
Modhaus is a Web 3.0 Metaverse project focusing on promoting Korean Pop culture to the world. By leveraging NFTs, it's able to revolutionize how fans interact with the groups they love: by directing them from the bottom-up, instead of the top-down. The first group launched by Modhaus is tripleS, a 24-member collective cast by its NFT holders.
Jaden Jeong, the founder, and CEO of Modhaus has previously directed renowned groups such as LOONA, 2pm, Wondergirls, Miss A, and Lovelyz. He has also proved his abilities as Korea's top A&R expert by previously being the Chief Creative Producer of JYP, Woolim Entertainment, and Sony Music Korea's Director.
Follow Modhaus & tripleS: YouTube | Twitter | Instagram | TikTok | Discord
About Ancient8
Ancient8 is developing the infrastructure for GameFi, with a focus on software and community. Ancient8 is building GameFi Identity and Launchpad products to serve as the marketing distribution channel for GameFi and Metaverse projects to onboard millions of users. Ancient8 manages Vietnam's largest blockchain gaming guild, and enables everyone to build the Metaverse through blockchain software products, guild scholarship, blockchain education, institutional-grade research, and community. Ancient8's vision is to democratize social and financial access in the Metaverse.
Join us in our journey to build the Metaverse!
Twitter | Discord | Website | Research Portal | Blog | Facebook | Telegram | YouTube | Ancient8 Dojo