Ancient8 partners with MetaLend, the Bank of the New Digital Economy
Ancient8 scales its partnerships further with MetaLend, bringing standardized financialization and liquidation options to an asset class that is quickly growing yet struggles to find avenues of liquidity.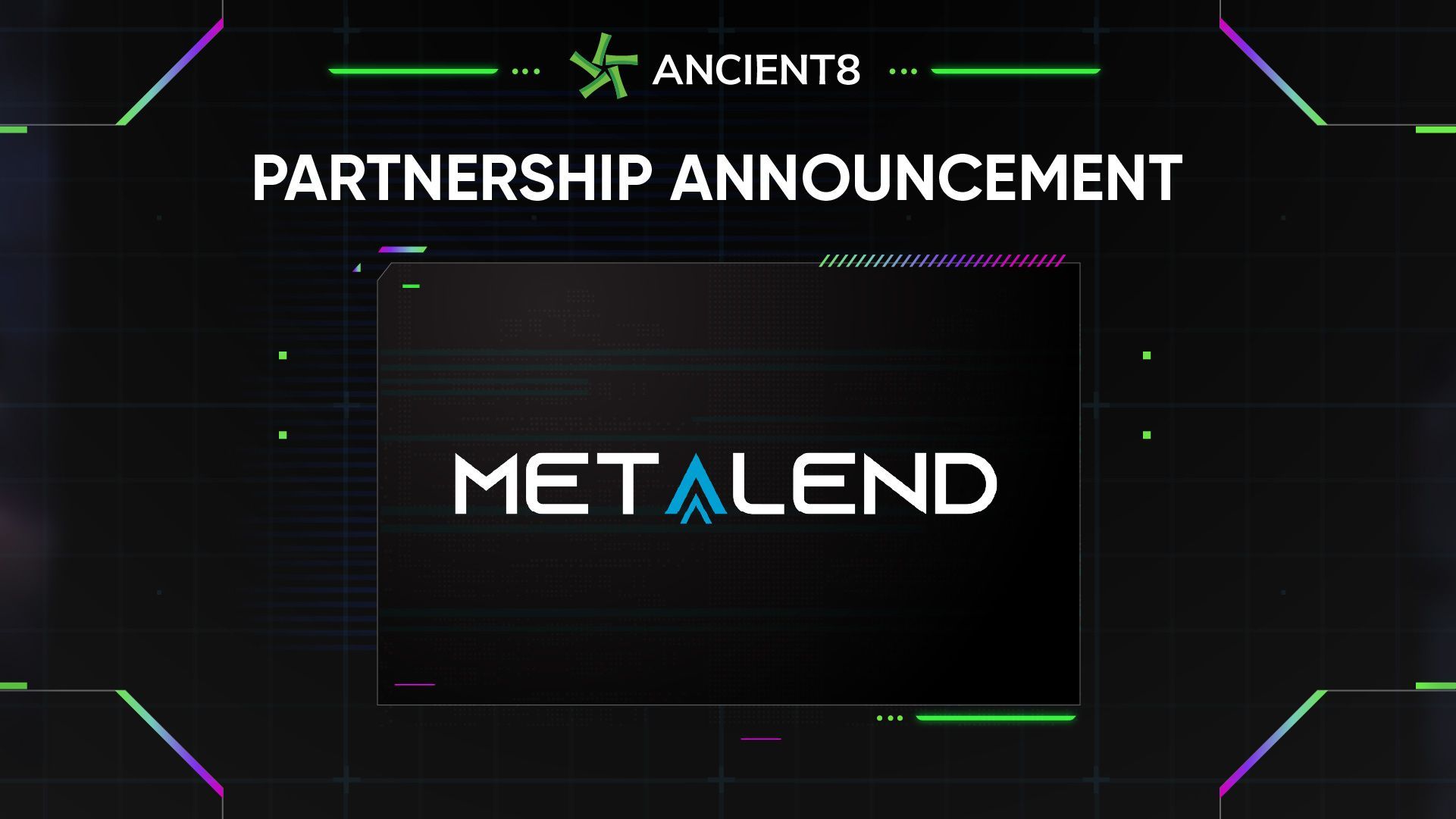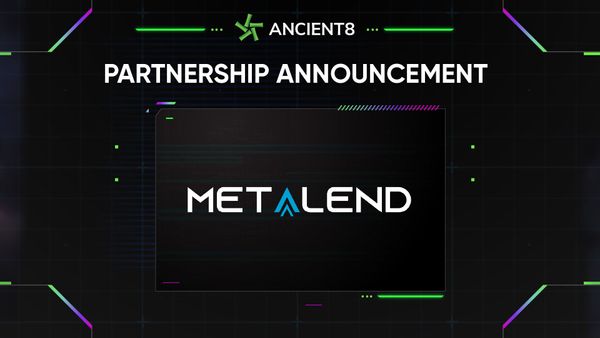 Introduction to MetaLend
Founded in December 2021, the MetaLend protocol enables traders to use NFTs as collateral to take out loans, starting with a focus on the GameFi sector. MetaLend empowers NFT owners to continue to utilize their assets to generate yield while the assets are being used as collateral for the loans.
After receiving an appraisal of their digital assets by MetaLend, traders are able to borrow up to 30% of the value of their NFT, with loans being disbursed in ETH. Based on these loans, liquidity is provided by lenders looking to earn interest, APY is set by utilization of the liquidity pool with an anticipated range of 5-10%.
More than half of all crypto wallets created in the second half of 2021 were for play-to-earn use cases, driven by mass adoption of GameFi. With an initial focus on Axie Infinity, MetaLend works with game guilds and scholar programs that are looking for additional liquidity to grow their already profitable operations, and plans to expand to other games and use cases wherever NFTs are adopted.
As a global-facing protocol, MetaLend works with guilds and gamers from around the world, helping them solve their financial needs. With the help of our dear friend Ancient8, we are confident to aim high and bring value to the GameFi market.
About MetaLend
MetaLend is the bank of the new digital economy—currently enabling users in the GameFi sector to take out loans by using their NFTs as collateral. Borrowers can continue to utilize their collateralized NFTs to generate yield via gameplay, enabling them to continue earning income while accessing the upfront liquidity needed to scale up their businesses.
In the long term, MetaLend sees everything from royalty-generating IP to physical land ownership being verified via NFTs—and are building the financial infrastructure that will allow any of these NFT to be used as collateral.
About Ancient8
Ancient8 is building a DAO that develops the infrastructure layer for GameFi, with a focus on community and software. As Vietnam's largest blockchain gaming guild, Ancient8 enables everyone to build the Metaverse through scholarship, blockchain education, institutional-grade research, community, and blockchain software products. Ancient8's vision is to democratize social and financial access in the Metaverse, and is on a mission to reach, educate, and empower the next 100 million Metaverse citizens through the blockchain.
Ancient8 is backed by leading investors including Dragonfly, Pantera, Hashed, Mechanism, Coinbase, Alameda, Jump, Animoca, among others.
---
Join us in our journey to build the Metaverse!
Twitter | Discord | Website | Blog | Facebook | Telegram | YouTube