Ancient8 partners with MetalCore, a blockchain-based mechanized combat game
Ancient8 is proud to collaborate and support MetalCore, a futuristic free-to-play first-person/third-person multiplayer vehicular shooter game built with Unreal Engine 4.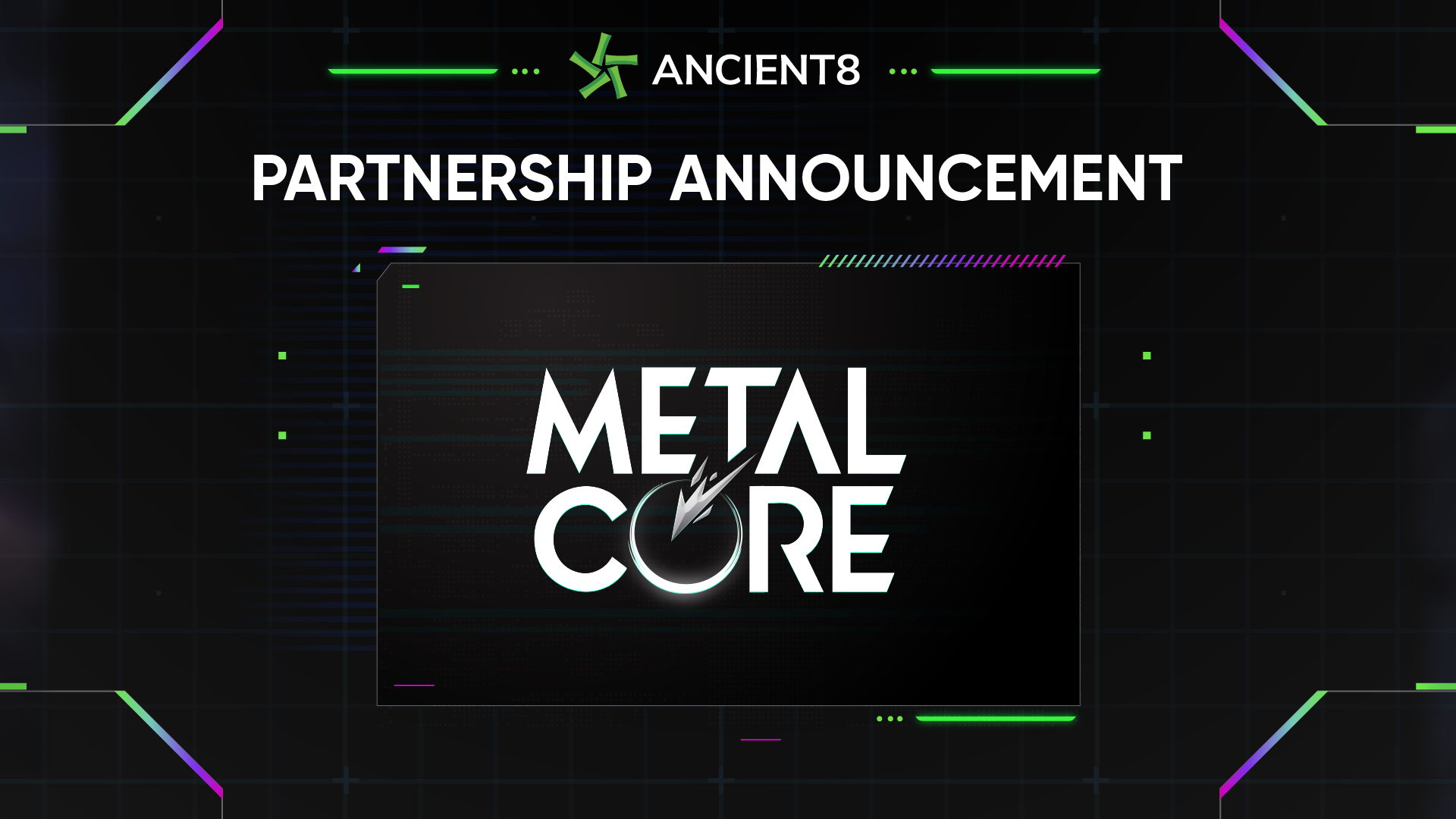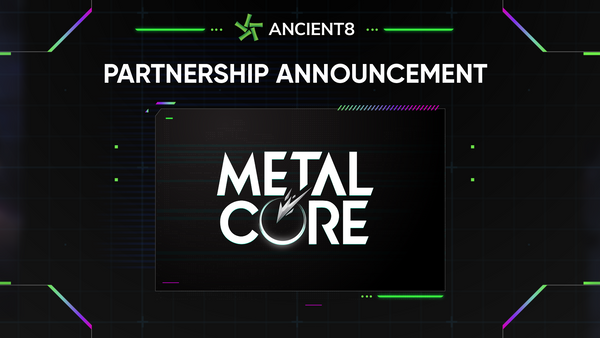 Introduction to MetalCore
MetalCore is an NFT-based, open-world, mechanized combat game. Fight alongside your faction in territorial battles on a mineral-rich alien planet. Win vehicles and machines, craft gear, recruit pilots, develop land, sell and trade gear, and much more as players battle for planetary domination.
The game's story revolves around a civil war that has broken out across the Solar Empire. Due to this chaos, new technology emerges that allows humans to colonize worlds outside their star system. Several spaceships begin their journey towards a new star called TRM-175 "Kerberos" and finally arrive at the metal-rich planet after a thousand-year journey. Now they have to fight to live on this alien planet, with extreme consequences.
By playing MetalCore, you may receive in-game rewards through missions, PvP, or PvE matches. If fighting isn't your style, become a Baron and recruit your vassals through Barony (a renting and borrowing system in MetalCore) and let others fight with your vehicles on your behalf. Barons can also acquire land to mine for resources.
The first Alpha is due to arrive this coming Q3/2022, and Ancient8 with our community is more than willing to be the first one to join an adventure in MetalCore, bringing web3 gaming to the world.
About MetalCore
MetalCore is a first-person mechanized combat game set in an expansive open world. Developed by Studio 369 and built with Unreal Engine 4, players can engage in PvP mega-battles, cooperative PvE fights, and faction-based, open-world clashes. MetalCore combines the engagement of traditional gaming with the growing blockchain economy. To learn more, please join the conversation at discord.gg/metalcore, follow us on @playmetalcore and visit www.metalcore.gg.
About Ancient8
Ancient8 is building a DAO that develops the infrastructure layer for GameFi, with a focus on community and software. As Vietnam's largest blockchain gaming guild, Ancient8 enables everyone to build the Metaverse through scholarships, blockchain education, institutional-grade research, community, and blockchain software products. Ancient8's vision is to democratize social and financial access in the Metaverse, and is on a mission to reach, educate, and empower the next 100 million Metaverse citizens through the blockchain.
Ancient8 is backed by leading investors including Dragonfly, Pantera, Hashed, Mechanism, Coinbase, Alameda, Jump, Animoca, among others.
Join us in our journey to build the Metaverse!
Twitter | Discord | Website | Blog | Facebook | Telegram | YouTube