Ancient8 Partners with MetaCene to Empower Gamers with Revolutionary Gaming Experiences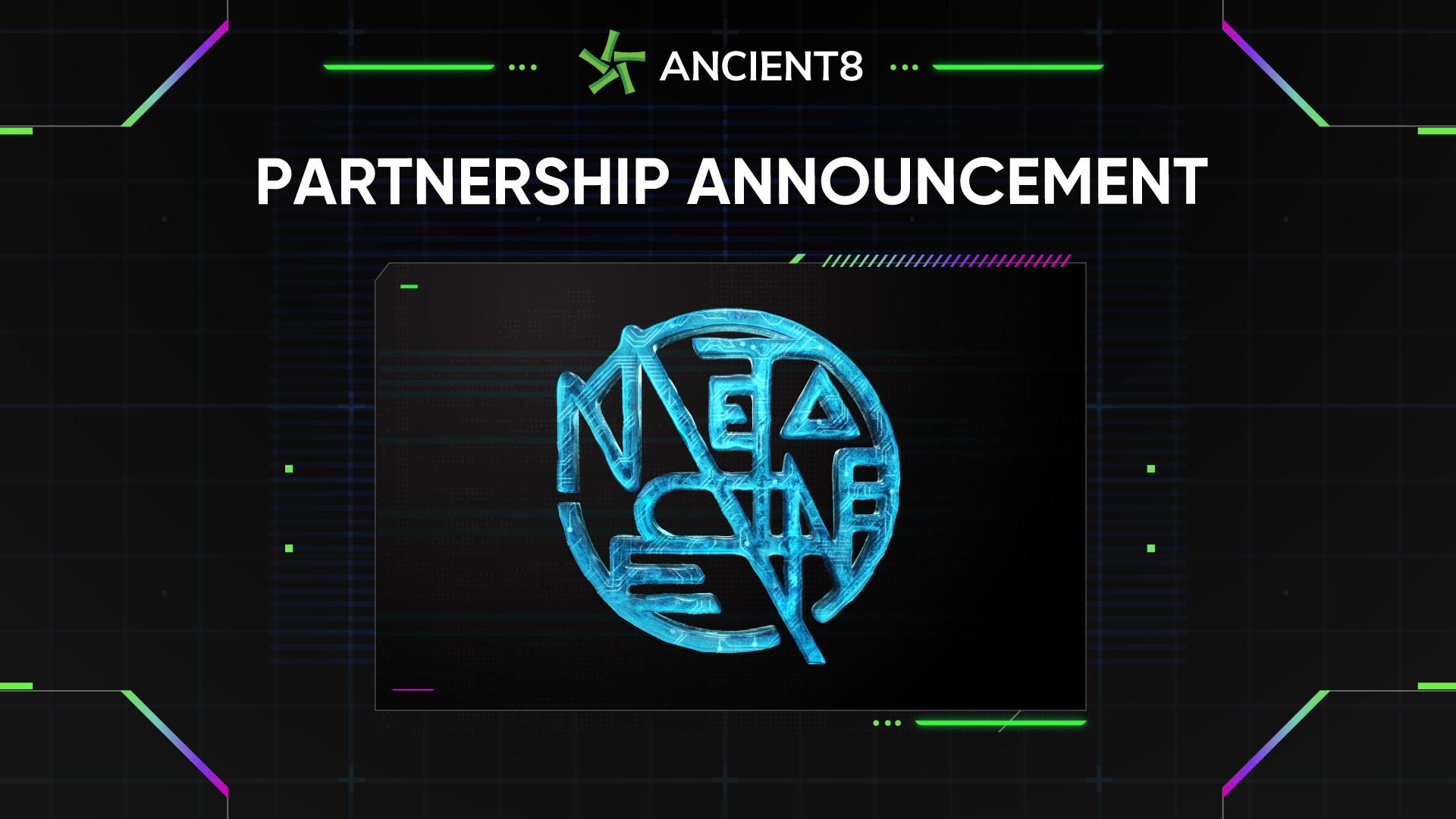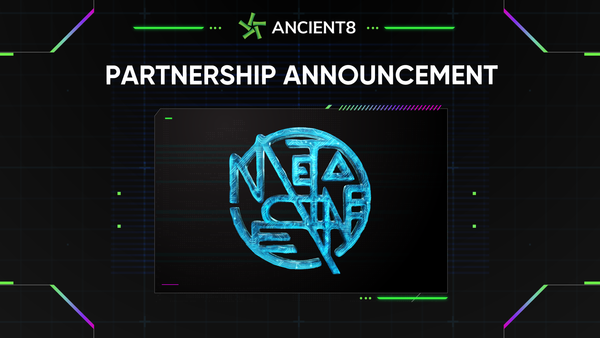 Ancient8 is thrilled to announce its partnership with MetaCene, a collaboration that will establish a vibrant connection, revolutionize the gaming experience, and propel advancements in the GameFi industry. Together, they aim to create an unparalleled gaming ecosystem that will captivate and delight gamers worldwide.
By combining Ancient8's expertise in gaming infrastructure and strategy game development with MetaCene's renowned reputation for delivering high-quality game content, tournaments, and events, this collaboration is geared towards delivering remarkable benefits to the gaming community. The partnership entails:
Exceptional Game Content: MetaCene will supply Ancient8 with outstanding game content, tournaments, and events, meticulously aligned with the game publication timeline. This ensures a constant flow of exciting experiences for gamers to enjoy.
Interactive Community Engagement: Ancient8 will nurture a vibrant and interactive community, fostering engagement and evaluation of the game through Space3, the Web3 gaming loyalty platform. This platform enables players to actively participate and provide valuable feedback, further enhancing the gaming experience.
Exploring MetaCene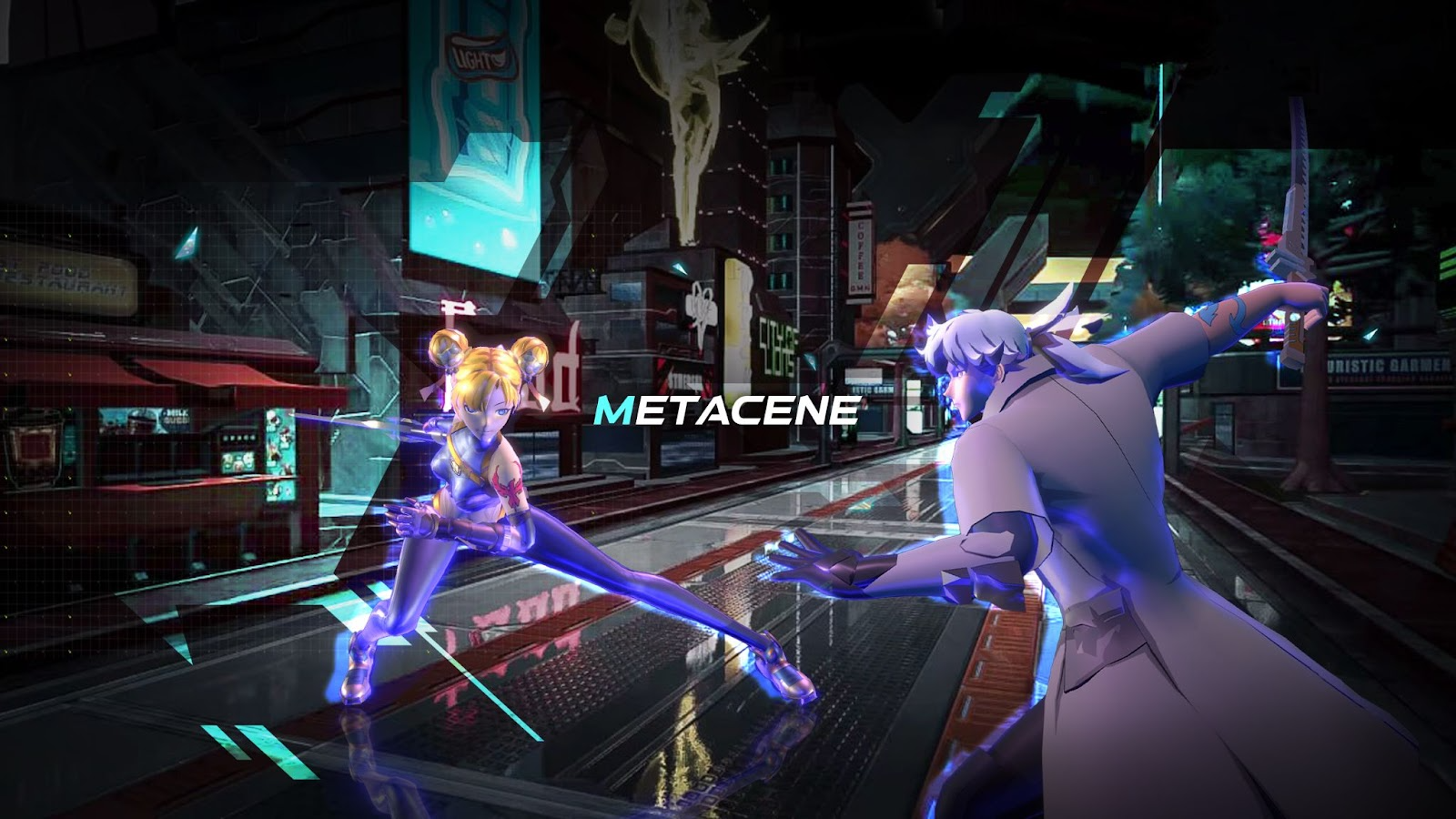 MetaCene is a renowned player in the gaming industry, widely recognized for its commitment to delivering high-quality game content, tournaments, and events. With a strong focus on gaming infrastructure and innovation, MetaCene has established itself as a key contributor to the gaming ecosystem. Their dedication to exceptional gaming experiences has earned them a reputation for excellence among players and industry professionals.
As a forward-thinking team, MetaCene actively embraces both Web2 and Web3 users to enhance the gaming landscape. They leverage the power of Web2 technologies to deliver seamless gameplay experiences, ensuring smooth mechanics and stunning visuals that fully immerse players in their game worlds. Additionally, MetaCene harnesses the potential of Web3 by integrating blockchain technology, enabling unique features such as player ownership of in-game assets and decentralized economies. This approach creates new opportunities for player-driven economies and fosters a sense of ownership and engagement within their gaming community.
Ancient8 x MetaCene
The collaboration between Ancient8 and MetaCene exemplifies their shared commitment to integrating Web2 and Web3 technologies to revolutionize the gaming industry. Together, they introduce groundbreaking features like player ownership of in-game assets and decentralized economies, empowering the gaming community and driving advancements in the GameFi industry. By leveraging the transformative capabilities of Space3, they deliver remarkable benefits to gamers worldwide, redefining the gaming landscape.
The partnership between Ancient8 and MetaCene marks an exciting chapter in the gaming industry, where innovation and player-centric experiences take center stage. As pioneers in their respective fields, they are revolutionizing the gaming experience and shaping the future of the GameFi industry.
About MetaCene
MetaCene is building a next-gen blockchain MMORPG homeland for mass players. It presents a surreal post-apocalyptic society where survivors interact with diverse NFTs to redefine civilizations. MetaCene pioneers player-centric entertainment, governance, and creation through innovative PVE and PVP gameplays, robust technology infrastructures, social guild DAO governance, sustainable economic systems, and in-game editors.
MetaCene is founded by gaming experts with 20+ years of industry experience from Shanda Games, Blizzard, Disney, Perfect World, and others. It envisages a multi-chain future from Rangers Protocol with real-time confirmation and super-low gas fees. The MetaCene Apostle NFT collection and the Alpha version are coming in 2023 Q2.
About Ancient8
Ancient8 is a Web3 gaming infrastructure protocol. Ancient8 builds Web3 Gaming Loyalty Platform Space3, Dojo Launchpad, research content platform, and Vietnam's largest guild to help Metaverse projects onboard millions of users to Web3. We've developed products to help 100+ web3 games and 200K+ users better navigate Web3.
Ancient8 has raised $10M in total financing from leading investors including Pantera, Dragonfly, Hashed, Makers Fund, C² Ventures, Mechanism, Coinbase, IOSG, Animoca, among others.
Join us in our journey to build the Metaverse!

Twitter | Discord | Website | Research Portal | Blog | Facebook | Telegram | YouTube | Ancient8 Dojo