Ancient8 partners with Magic Eden, the leading NFT marketplace on Solana
Ancient8 the largest and fastest-growing gaming guild in Vietnam has formed a partnership with Magic Eden, the leading NFT marketplace on the Solana blockchain for both assets and gaming.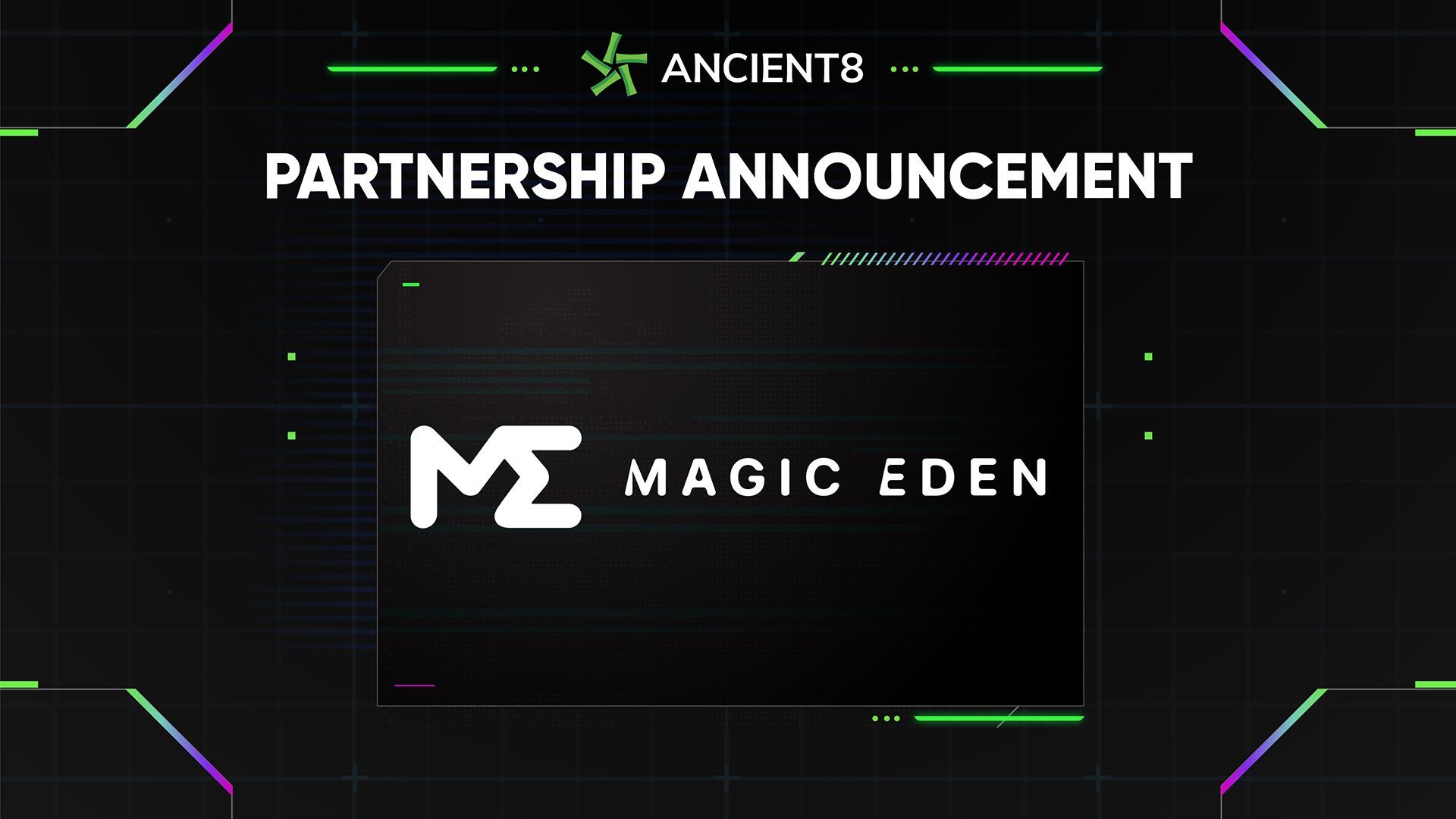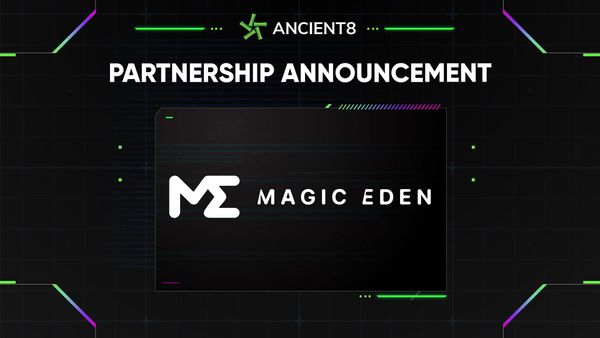 Introduction to Magic Eden
Magic Eden is the largest NFT marketplace on Solana for NFT assets and gaming. Allowing users to mint and trade NFTs easily with low transaction fees, high liquidity and intuitive user experience, Magic Eden has become the destination for discovering, trading and creating NFTs for everyone.
Founded in September 2021, Magic Eden has seen massive growth in a short span of time with 10,000,000+ unique monthly visitors, 100,000+ daily wallet connections and 5,000+ collections. The website has only been up for a short time, but already there is a trading volume of over $1.2 billion, which is stellar growth indeed.
In March 2022, Magic Eden announced their creation of a content destination for gamers - Eden Games. They saw an opportunity in w​​eb3 games and the essential role the community has in how the game develops, strengthening their games vertically.
Ancient8 - with their community and team - will partner with Magic Eden to drive adoption of web3 games on Solana.
"Magic Eden's enormous growth excites us and with this dual-pronged partnership, NFTs will be more accessible to users in the ecosystem. This can only benefit everyone as this will increase demand and bolster the liquidity of NFTs." said Sam Hoang, Head of Strategic Partnerships at Ancient8.
Ancient8 is unique in its deliberate focus on Vietnam, which is an underexplored geography for many rival guilds. Vietnam is one of the most crypto-native countries in the world and no stranger to blockchain gaming!
"We view guilds as essential infrastructure in the Play-to-Earn economy—connecting players with idle assets. We are looking forward to working with Ancient8 and their community", said Logan Holling, Strategic Partnerships at Magic Eden.
About Magic Eden
Magic Eden is the community-focused and leading NFT marketplace on Solana and home to the next generation of digital creators. Led by former crypto, tech and hospitality leaders, Magic Eden aims to bring the strongest user-friendly experience with cutting-edge tools and support that will allow creators to seamlessly mint and generate digital content and lead the fate and growth of their digital communities online.
Magic Eden is backed by the industry's leading investors Coinbase Ventures, Alameda Ventures, Solana Capital and Co-founders of Phantom. For more information, please visit www.magiceden.io
Website | Twitter | Discord | Blog | Instagram | YouTube
Media contact:
Yen Lim
press@magiceden.io
About Ancient8
Ancient8 is building a DAO that develops the infrastructure layer for GameFi, with a focus on community and software. As Vietnam's largest blockchain gaming guild, Ancient8 enables everyone to build the Metaverse through scholarship, blockchain education, institutional-grade research, community, and blockchain software products. Ancient8's vision is to democratize social and financial access in the Metaverse, and is on a mission to reach, educate, and empower the next 100 million Metaverse citizens through the blockchain.
Ancient8 is backed by leading investors including Dragonfly, Pantera, Hashed, Mechanism, Coinbase, Alameda, Jump, Animoca, among others.
---
Join us in our journey to build the Metaverse!
Twitter | Discord | Website | Blog | Facebook | Telegram | YouTube