Ancient8 partners with Hooga Gaming to pioneer a fair play-to-earn economy at scale
Ancient8 is excited to collaborate with Hooga Gaming, a Web3 Guild formed by a group of avid gamers and firm believers in the virtues of Play-to-Earn games who are focused on their long-term vision of building a more fair economy free from exploitative practices.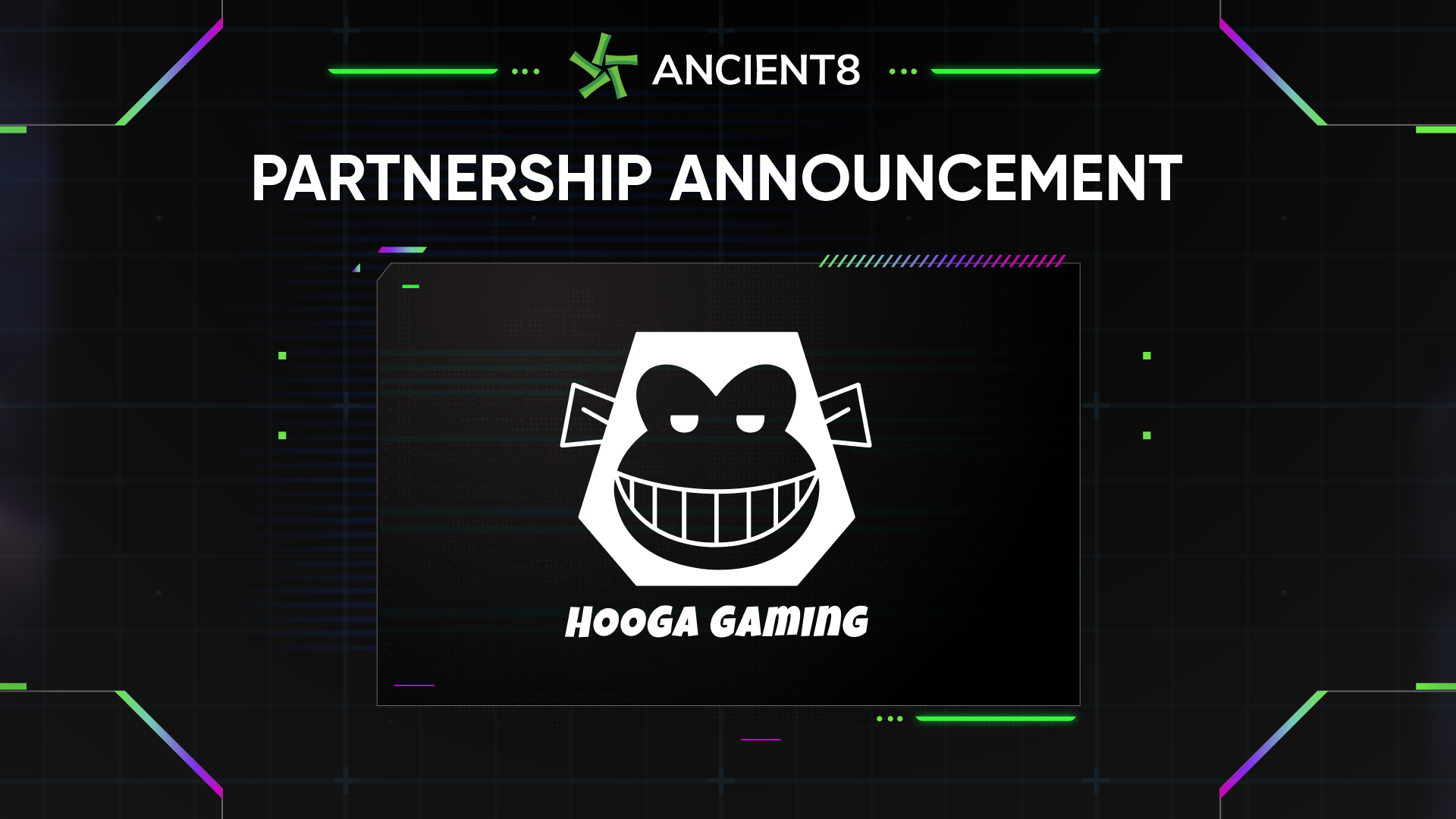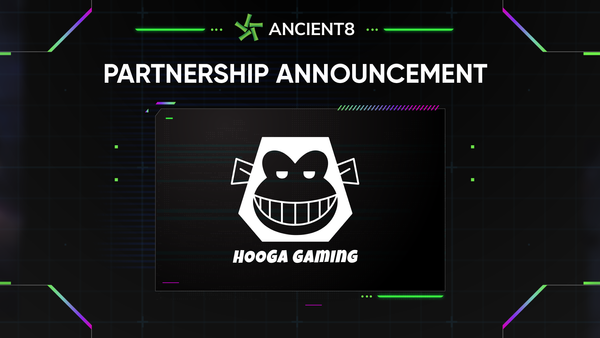 Introduction to Hooga Gaming
Hooga Gaming is a gaming guild that offers scholarships and focuses on developing infrastructure that will help elevate the Web3 gaming space from its infancy to maturity. Hooga believes esports are the answer to achieving this goal.
Hooga boasts a strong and active community with around 6.2k members on Discord. Their core focus is to establish an esports ecosystem for Web3 games through forging infrastructures and partnerships. This includes tournaments, guild collaborations, content creation, and streaming. These initiatives will help to retain and attract new players and provide crucial support as global interest and adoption of Web3 games continues to grow.
We look forward to a long and fruitful partnership with Hooga and believe that together we can add meaningful value to gaming communities worldwide. We are exploring  ways to improve the user experience in and around web3 games and spearhead a more equitable Play-to-Earn Economy at scale.
About Hooga Gaming
Hooga Gaming is a Play-to-Earn collective created by those who believe in a shared economy free from exploitative practices.
Twitter | Discord | Instagram | Website | Facebook

About Ancient8
Ancient8 is developing the infrastructure for GameFi, with a focus on software and community. Ancient8 is building GameFi Identity and Launchpad products to serve as the marketing distribution channel for GameFi and Metaverse projects to onboard millions of users. Ancient8 manages Vietnam's largest blockchain gaming guild, and enables everyone to build the Metaverse through blockchain software products, guild scholarship, blockchain education, institutional-grade research, and community. Ancient8's vision is to democratize social and financial access in the Metaverse.
Join us in our journey to build the Metaverse!
Twitter | Discord | Website | Research Portal | Blog | Facebook | Telegram | YouTube