Ancient8 partners with Elumia, a New Breed of Metaverse Adventurers
Ancient8 is working with like-minded "Elumians" to accelerate the adoption of Web3.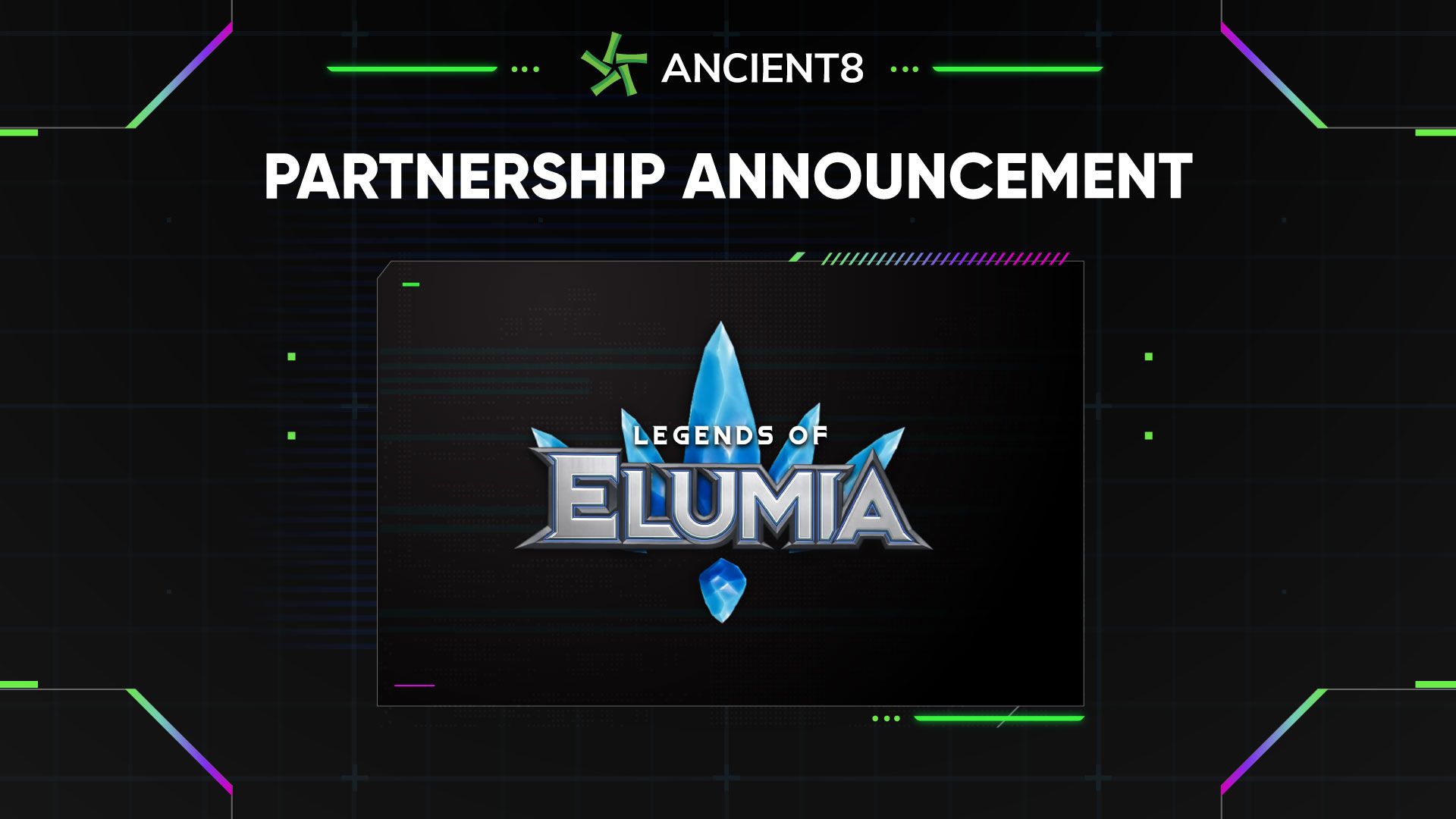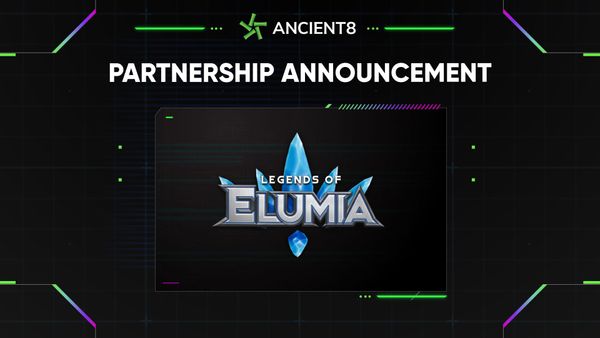 Ancient8 is working with like-minded "Elumians" to accelerate the adoption of Web3. As global audiences enjoy gaming, metaverse, and entertainment, Elumia aims to attract a large array of communities with its fun, high quality gameplay.
Legends of Elumia - A next generation fantasy MMORPG
Legends of Elumia is a state-of-the-art play-to-earn massively multiplayer online role-playing game (MMORPG). The game incorporates all the added opportunities that metaverse gaming presents. In this high quality, detailed world, players will own their items, their land and buildings, and can buy, sell, and trade in real, equitable ways.
And it's fun! It's crafted by a team of 40 developers with extensive experience in creating this type of game, with resumés including work on Final Fantasy, Warhammer, Guild Wars, D&D, and more. The core focus right now is on building the game world and the community, ensuring that gamers and crypto fans can find all the latest information about the game wherever they hang out online!
Set in Elumia City, dominated by the ancient, mysterious Infinite Tower, players will adventure in dangerous areas solo or with friends and unlock further secrets of the expanding world.
A limited alpha test will be released soon with player feedback incorporated into updates as the team builds the game that they, as gamers, want to play.
About Elumia
Legends of Elumia is a next-generation play-to-earn, massively multiplayer online RPG (MMORPG).
Elumia sets itself apart from other games with its high-quality graphics and feature-rich, fun gameplay based on true ownership and control of virtual assets. Players can earn income directly through online play, immerse themselves in world zones, engage in multiplayer dungeons, quests, and fierce player battles.
In the Elumia metaverse, players have full ownership of their characters, equipment, land, and buildings, with multiple fun opportunities to earn by winning battles against other players, completing dungeons, and defeating the enemies in the world.
You can find more information about Elumia by visiting the links below:
Twitter | Discord | Website | Telegram
About Ancient8
Ancient8 is building a DAO that develops the infrastructure layer for GameFi, with focuses on the community and software. As Vietnam's largest blockchain gaming guild, Ancient8 enables everyone to build the Metaverse through scholarship, blockchain education, institutional-grade research, community, and blockchain software products. Ancient8's vision is to democratize social and financial access in the Metaverse, and is on a mission to reach, educate, and empower the next 100 million Metaverse citizens through the blockchain.
Ancient8 is backed by leading investors including Dragonfly, Pantera, Hashed, Mechanism, Coinbase, Alameda, Jump, Animoca, among others.
---
Join us in our journey to build the Metaverse!
Twitter | Discord | Website | Blog | Facebook | Telegram | YouTube