Ancient8 partners with Delysium, the World's First AAA Blockchain Game
Ancient8 is ecstatic to announce our collaboration with Delysium, The First Playable AAA Blockchain Game. A Real Open-World and Magically AI-Powered… of the Players, by the Players, for the Players.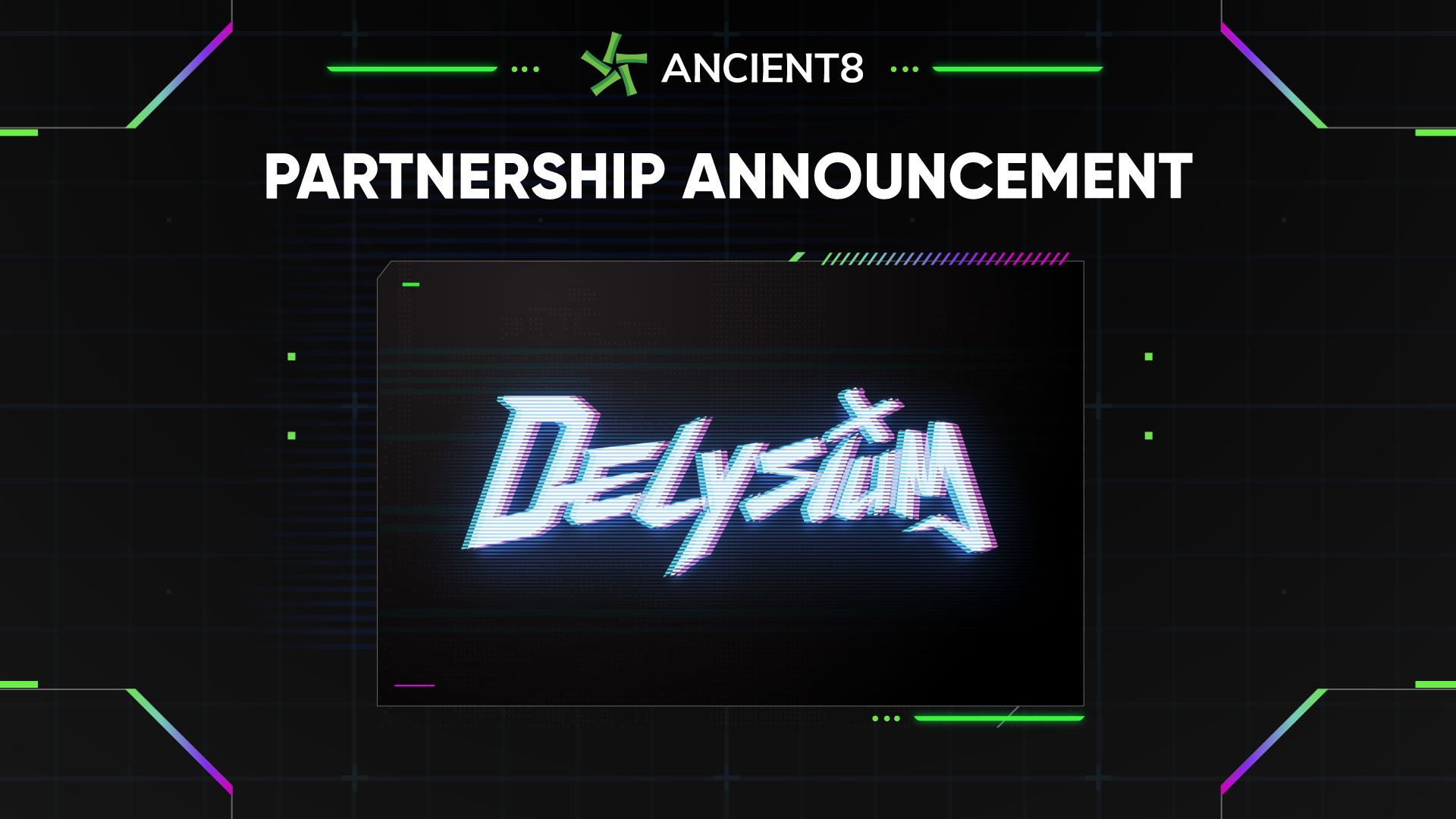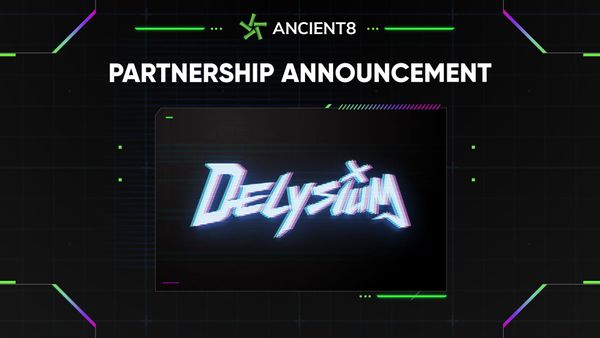 Introduction to Delysium
Delysium is an open space world on blockchain. With extremely high quality graphics, innovative gameplay, players can immerse themselves in becoming a MetaBeing - native digital residents.
MetaBeings are born with the advantages of decentralization, a completely single existence that can combine with surrounding economic ecosystems and recreate cities and themselves, at will, while experiencing a diverse way of life.
Mankind's dream of an abundant and boundless utopia has come true. In this timeless virtual space, anything is possible.
As you flow through Delysium, you open your eyes to the realness this time will bring. There will be struggle and success, strife and delight, there will be more tangible outcomes to your every breathing molecule than your mental tendrils can grasp. In this virtual space of unlimited time, anything is truly possible. And you will have decisions to make. As you close the window against the nightly breeze, and with it, its alluring stars… You realize…
The real metaverse is hidden within the doors of your mind.
We are thrilled to welcome Ancient8's community to this fantastic game, where we are confident that their members will appreciate the flexibility and range of choice for their characteristic way of play.
Partnership celebration: Ancient x Delysium - Massive NFTs Giveaways event
To celebrate this memorable event, Ancient8 and Delysium are thrilled  to invite our beloved community to participate in our first partnership campaign, Ancient8 x Delysium - Massive NFTs Giveaways event with the special rewards up to 105 Rifle NFTs.
Event details
Total Prizes: 105 Rifle NFTs (5 rare and 100 common NFTs)
Duration: 13:00 UTC, March 11th - 13:00 UTC, March 16th
Prizes structures
Top 5 referrals: a rare tier Rifle NFT/ each
100 lucky participants: 1 common tier Rifle NFT/ each
The reward will be distributed within 7 days after the event ends.
How to participate
Complete 6 social tasks to submit your Polygon wallet and enter a lucky draw.
👉Link to enter the Gleam competition:: https://gleam.io/TklCk/be-ready-with-delysium-massive-nfts-airdrop
The more friends you invite to join in this Gleam event, the more chances you have winning the rewards!
Terms and Conditions
Any changes to participation information (including reward wallet address) after the event has ended will not be supported.
Ancient8 and Delysium have full control over the rules at all times as well as the event's result.
About Delysium
The First Playable AAA Blockchain Game.
Through world-class innovation, Delysium is built by a revolutionary team specializing in AAA game development and Gaming AI. Delysium is supported by AI partners rct.AI x Deterrence, gaming partners Galaxy Interactive and Makers Fund, native Web3 partners Alameda Research and Republic Crypto, and ecosystem partner Y Combinator. Together, we are dedicated to bringing to life, truly flourishing digital realms.
Real Open-World, Vividly AI Powered and Completely Player-Owned.
Website | Twitter | Medium | Discord | Telegram
About Ancient8
Ancient8 is building a DAO that develops the infrastructure layer for GameFi, with focuses on the community and software. As Vietnam's largest blockchain gaming guild, Ancient8 enables everyone to build the Metaverse through scholarship, blockchain education, institutional-grade research, community, and blockchain software products. Ancient8's vision is to democratize social and financial access in the Metaverse, and is on a mission to reach, educate, and empower the next 100 million Metaverse citizens through the blockchain.
Ancient8 is backed by leading investors including Dragonfly, Pantera, Hashed, Mechanism, Coinbase, Alameda, Jump, Animoca, among others.
---
Join us in our journey to build the Metaverse!
Twitter | Discord | Website | Blog | Facebook | Telegram | YouTube