Ancient8 partners with Chillchat, The Creat-to-Earn Social Metaverse
Ancient8 is excited to collaborate with Chillchat, a metaverse game in which users can hang out and easily create their own NFT characters. Think of it like "Discord 3.0" in the metaverse.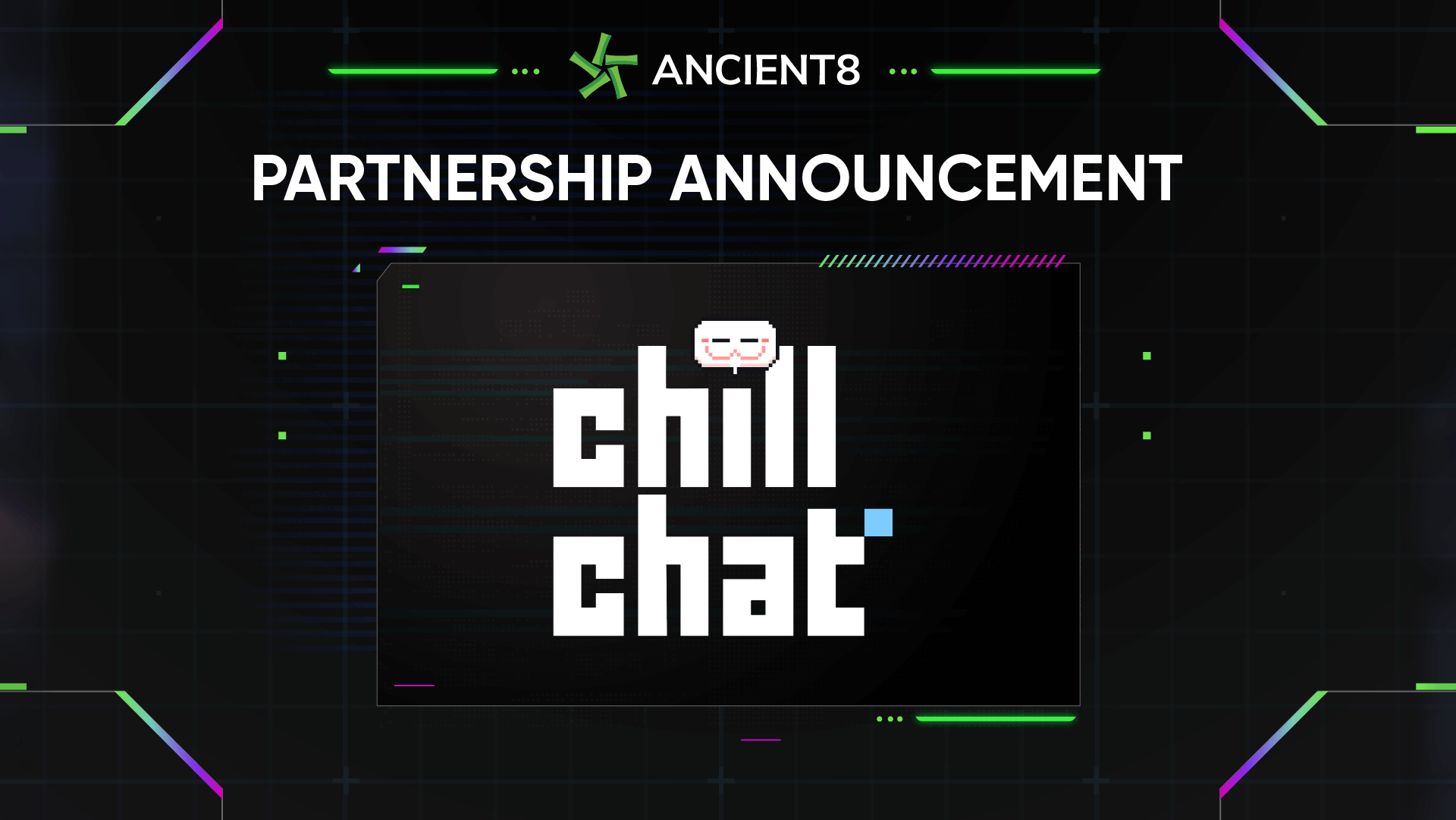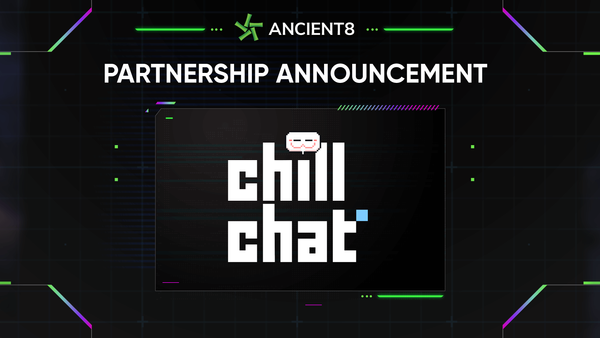 Introduction to Chillchat
Chillchat brings a new kind of freedom to socializing online. It's a pixel art metaverse, heavily integrated with NFT's with a variety of utilities, and it's all controlled and custom-made by the community.
Users can hang out and easily create their own NFT characters with the Pixel Editor, build their own Worlds using the Tilesets, and design mini-games within their Worlds using the World Engine. All of these can be traded and sold in-game or on the secondary marketplace.
Besides characters, you can create pets, emotes, chatroom-esque "Worlds", and later on, even minigames for other players. Anything you can think of, you can probably build and trade in Chillchat. They call this concept "create to earn".
These powerful creator tools indicate Chillchat's long-term vision. They encourage user contribution and a community-owned ecosystem that can satisfy gamers' expectations and stay true to the principles of Web3.
As a builder of GameFi Infrastructure and a big supporter for creative intellectual property rights, Ancient8 considers Chillchat to be a worthy companion and an integral part of the future of Web3.
About Chillchat
Chillchat is a pixel art NFT metaverse, a vast collection of virtual worlds, made entirely by its players, where you can jump into adventure with a new identity created by you or another player, pixel by pixel. There is no limit to who you can be or what you can create. If you can imagine it, you can be it. Our Pixel Editor, World System, and the Solana blockchain power it all. Create and Mint Worlds, Characters, Pets, and bring them to life with other players.
Website | Twitter | Discord | Facebook | Instagram | Whitepaper | YouTube
About Ancient8
Ancient8 is building a DAO that develops the infrastructure layer for GameFi, with a focus on community and software. As Vietnam's largest blockchain gaming guild, Ancient8 enables everyone to build the Metaverse through scholarships, blockchain education, institutional-grade research, community, and blockchain software products. Ancient8's vision is to democratize social and financial access in the Metaverse, and is on a mission to reach, educate, and empower the next 100 million Metaverse citizens through the blockchain.
Ancient8 is backed by leading investors including Dragonfly, Pantera, Hashed, Mechanism, Coinbase, Alameda, Jump, Animoca, among others.
Join us in our journey to build the Metaverse!
Twitter | Discord | Website | Blog | Facebook | Telegram | YouTube