Ancient8 partners with Apeiron, prepare your ascension into the Godiverse
Ancient8 is delighted to announce our partnership with Apeiron, World's 1st Godgame with NFTs built on Polygon.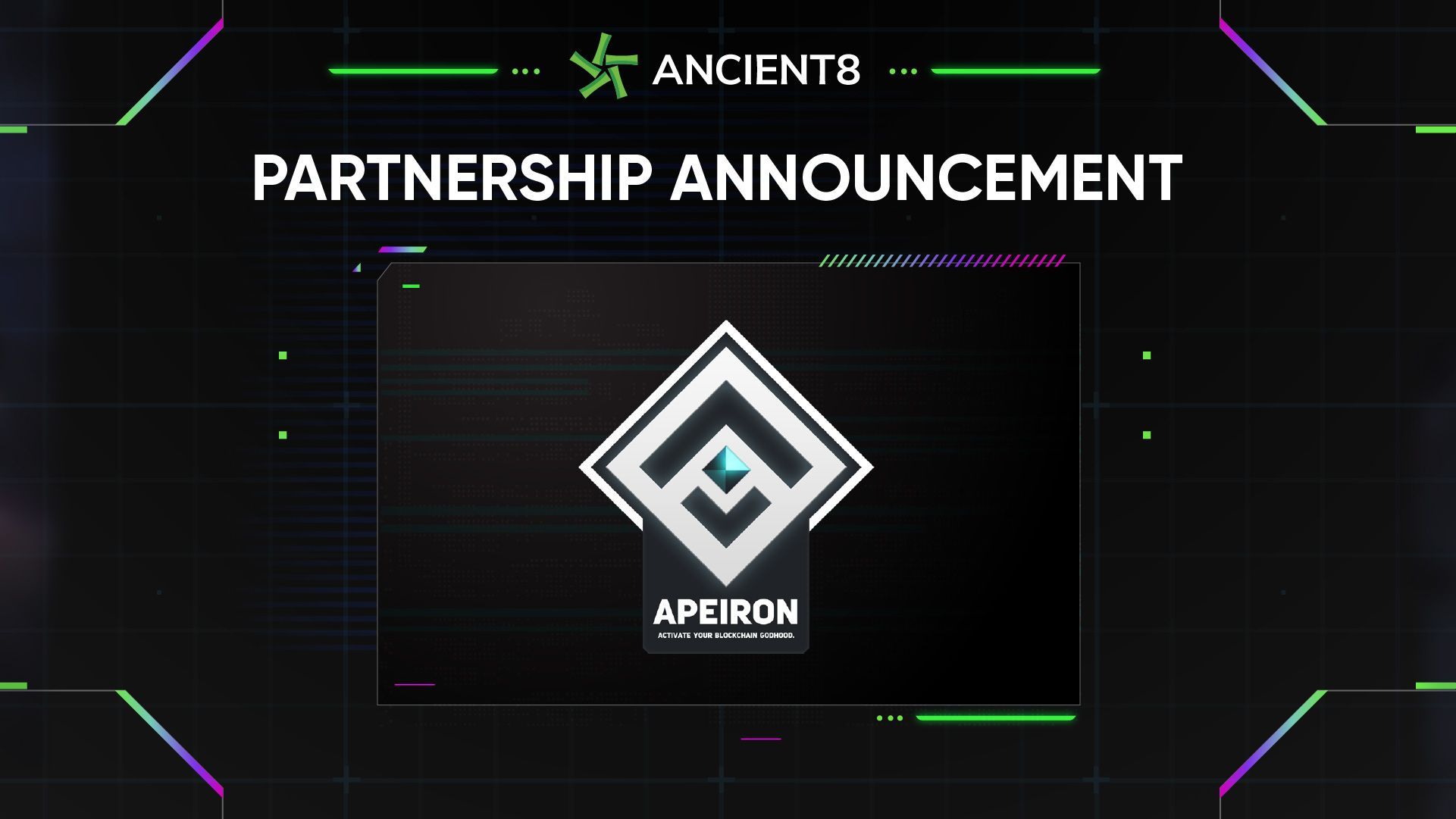 Introduction to Apeiron
Apeiron is a play-and-earn adventure god game on the blockchain. Developed over the last six years, Apeiron aims to revitalize and modernize god gaming for web3 and the metaverse.
In Apeiron, players take on the role of Godlings, powerful newborn gods, who control unique NFT planets. Living on these worlds are the Doods, cute and chubby creatures who like to have a good time, but aren't particularly intelligent. As a Godling, players will use their divine powers to help the Doods solve the many problems that inevitably pop up in their daily lives using miracles based around the four traditional elements of fire, air, water, and earth. Players may also take control of the planet's Avatar, a powerful elemental construct, to explore the universe and engage in thrilling real-time card-based combat.
With the power of the blockchain, players will be able to develop their own unique worlds to play on - but also to sell on the marketplace, since every planet is its own NFT. Additionally, players will be able to earn tokens through in-game missions, and create powerful Relic NFTs out of their favorite in-game objects.
At launch, there will be a number of galaxies based on mythologies from around the world - including Babylon, Greek, Egyptian, and Shinto, among others - that will be tied together with a universe-spanning story to discover. Players will also be able to participate in competitive PvP esports, epic GvG alliance battles, and even "breed" their own Planets!

Apeiron is excited to be partnering with Ancient8 because we believe their young and energetic team are the ideal examples of what the future leadership of web3 gaming citizenship looks like. Their precision to detail and careful thought process to protect the interests of their community, along with their pride in showing us their competitive accomplishments has demonstrated to us what it takes to be the leading gaming guild in a country. We look forward to the value this partnership will bring to our Apeiron community.

About Apeiron
Apeiron is part of a new wave of token-driven, play-and-earn NFT games. Our tri-token system utilizes governance, play-to-earn, and alliance tokens in tandem to create a dynamic economy that mirrors the real world, while our NFTs - in the form of Planets, Stars, and Relics - puts the ownership in the rightful hands of the player.
Website | Twitter | Discord | Telegram
About Ancient8
Ancient8 is building a DAO that develops the infrastructure layer for GameFi, with a focus on community and software. As Vietnam's largest blockchain gaming guild, Ancient8 enables everyone to build the Metaverse through scholarship, blockchain education, institutional-grade research, community, and blockchain software products. Ancient8's vision is to democratize social and financial access in the Metaverse, and is on a mission to reach, educate, and empower the next 100 million Metaverse citizens through the blockchain.
Ancient8 is backed by leading investors including Dragonfly, Pantera, Hashed, Mechanism, Coinbase, Alameda, Jump, Animoca, among others.
---
Join us in our journey to build the Metaverse!
Twitter | Discord | Website | Blog | Facebook | Telegram | YouTube