Ancient8 Has Partnered With XOCIETY To Deliver A True AAA Gaming Experience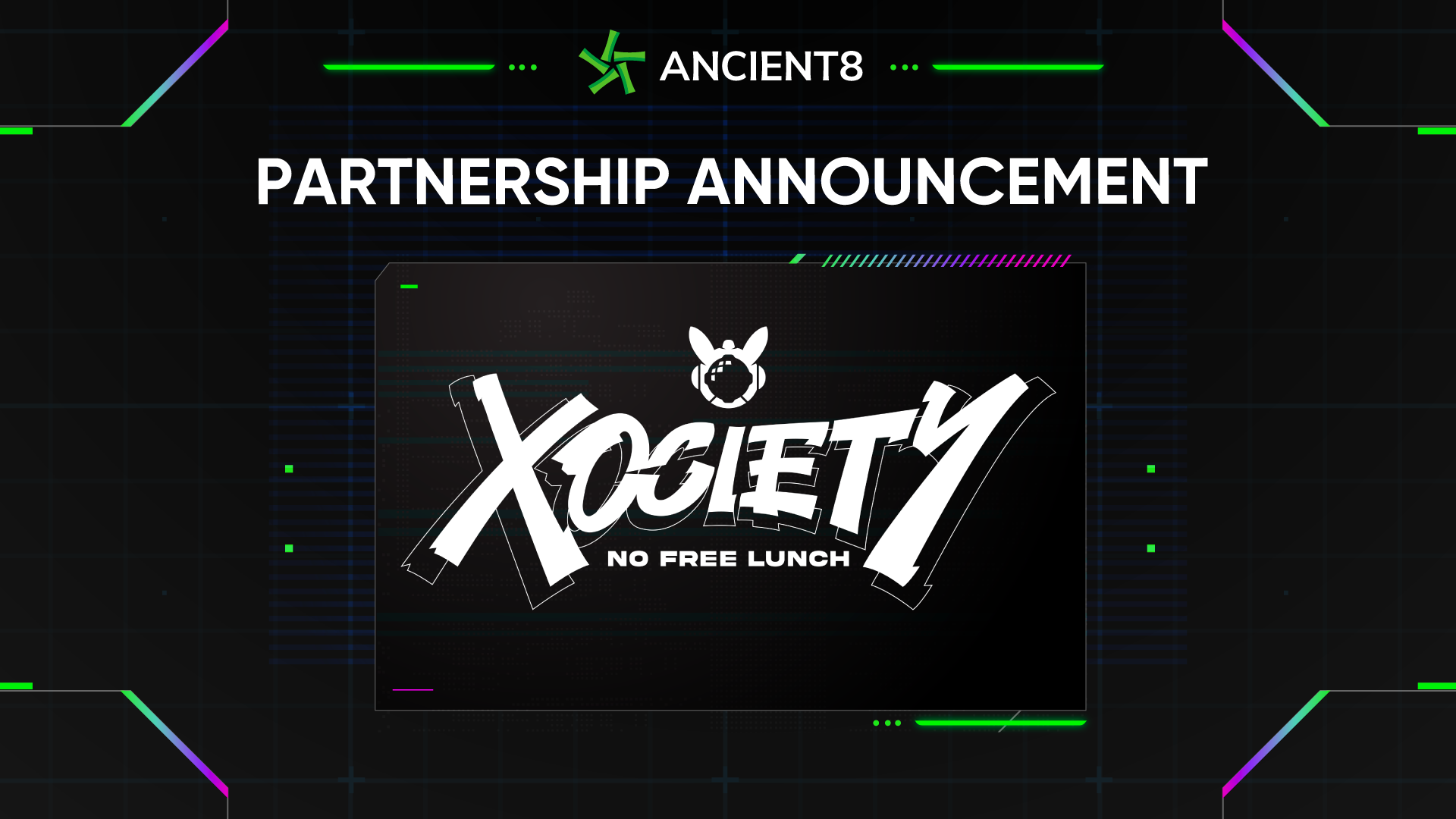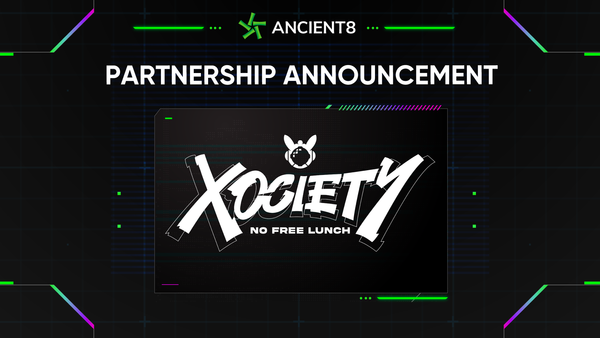 Ancient8 is thrilled to announce XOCIETY as a strategic partner that will bring AAA gaming into the Web3 space. Together, we will bring a highly polished gaming experience to Web3, one that values engagement above financial contribution.
This partnership will open opportunities for both to work on developing a truly unique experience, aligning with the core of XOCIETY - Co-Work, where the community plays an active role in decision-making.
We've kicked off our collaboration with a series of co-marketing campaigns, including:
Community outreach via AMA and quests.
Whitelist allocation giveaway event.
WHAT IS XOCIETY?
XOCIETY is a scientific fantasy "Gaming Metaverse" that combines Third Person Shooters and MMORPGs. Humanity will awaken from the ashes after millennia of sleep to build a new society on Earth. XOCIETY is committed to permanently and openly recording all players' assets and experiences on a public blockchain. Additionally, the project aims to enhance the value of various NFT assets by incorporating them into the world of XOCIETY.
"Avatar" and "Land" are the most crucial assets for players to develop immersion and persistence in a virtual world. However, the project believes that developing these assets alone is insufficient without a framework that can provide meaningful experiences to users. With this in mind, the development team has crafted a well-structured backstory within persuasive and engaging storytelling, explaining why "Avatars" is reborn in "Metaverse" and why gamers should pursue happiness in the new world.
XOCIETY aims to solve the inherent issue of previous Web3 games in which rewards create an unsustainable economy. This is achieved by rewarding truly engaged participants, who can only obtain rewards via active participation and access to the project's mint and allocation. By promoting active engagement, XOCIETY desires to build a vibrant community.
Shoot, Earn, Pioneer. Now We Live in XOCIETY!
The development of XOCIETY will be divided into two phases. The first is the "Game Phase," described by Shoot, Earn, Pioneer. In this phase, Team NDUS will present players with an appealing and engaging virtual world with fun game dynamics. In the second phase, the ultimate goal of this project is 'Now we Live in XOCIETY,' a fully decentralized gaming and creative community of high quality.
The first opportunity to play XOCIETY will be through an upcoming NFT holder test, which will provide holders with regular access to the game every four months to experience and provide direct feedback.
About XOCIETY
XOCIETY is a metaverse with shooter mechanics at its core. Starting with a well-developed MMOTPS core, progressing to land and resource ownership with robust tokenomics and creator economy. The game and metaverse are being developed by a well-established team of over 50 developers with decades of experience in the tech and Web2 gaming fields.
Twitter | Discord | Website | Blog | Youtube
About Ancient8
Ancient8 is a Web3 gaming infrastructure protocol. Ancient8 builds Web3 Gaming Loyalty Platform Space3, Dojo Launchpad, research content platform, and Vietnam's largest guild to help Metaverse projects onboard millions of users to Web3. We've developed products to help 100+ web3 games and 200K+ users better navigate Web3.
Ancient8 has raised $10M in total financing from leading investors including Pantera, Dragonfly, Hashed, Makers Fund, C² Ventures, Mechanism, Coinbase, IOSG, Animoca, among others.
Join us in our journey to build the Metaverse!

Twitter | Discord | Website | Research Portal | Blog | Facebook | Telegram | YouTube | Ancient8 Dojo