Ancient8 Community Alliance Update
In this article, we will update the benefits of becoming an ACA Guild member and the list of sub-guild members who are with us.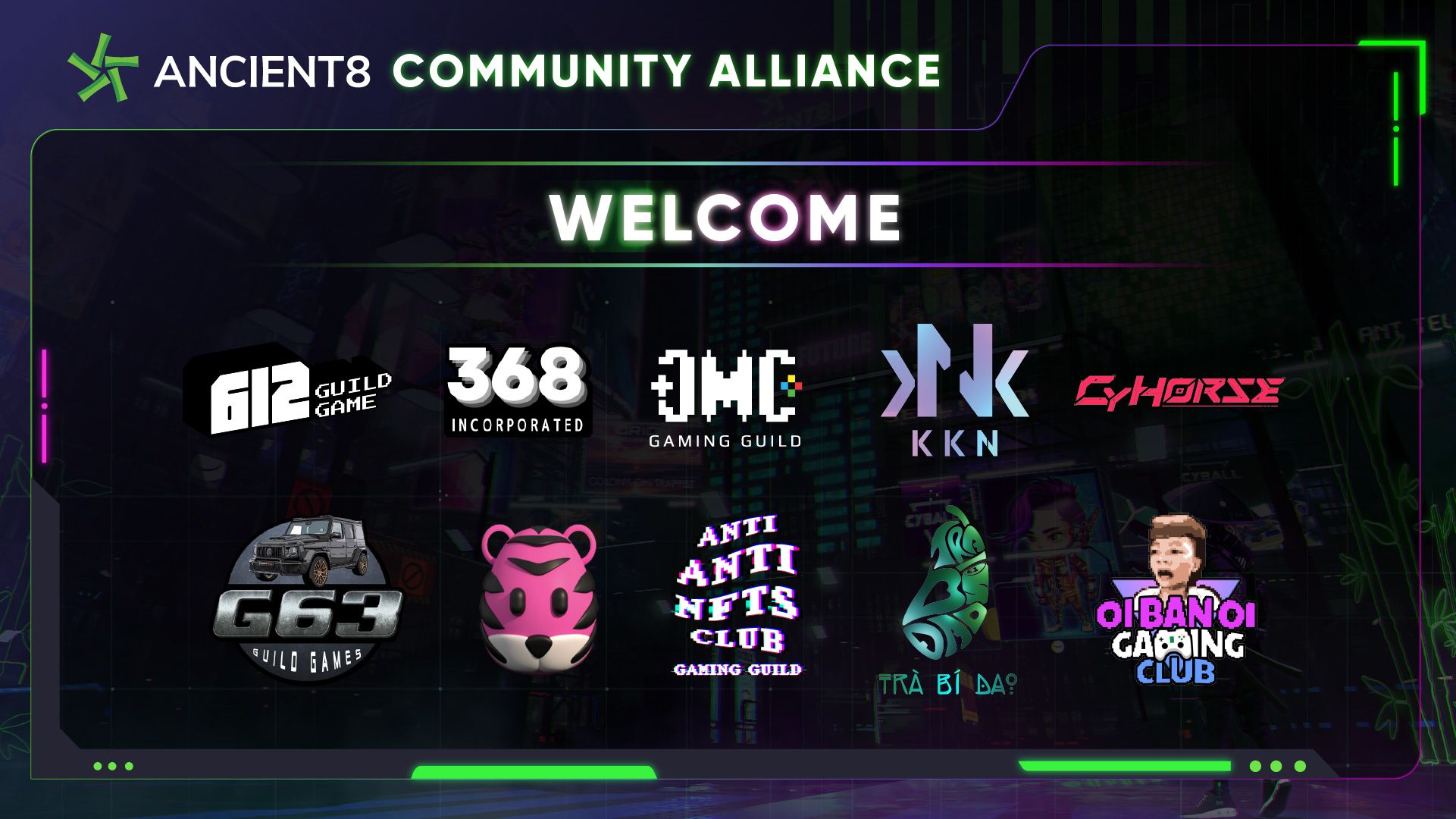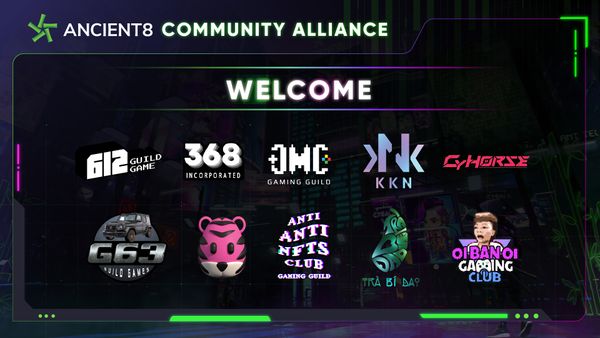 Ancient8 Community Alliance, also known as ACA, has admitted 11 new Guild members including GMC Gaming Guild, G63 Guild Games, AntiAntiNFTs Club, KKN | GG, CyHorse, 368 Incorporated, 612 Guild Game, Tra Bi DAO, CryptoX Gaming Guild, HATTEN and OiBanOi Gaming Club. This brings the ACA Guild membership to 13 (including current members TradeCoinVietNam and Margin ATM Gaming Guild) only 3 short months after Ancient8 launched the Alliance.
In this article, we will update the benefits of becoming an ACA Guild member and the list of sub-guild members who are with us.
Benefits of joining Ancient8 Community Alliance
ACA is where all crypto and GameFi enthusiasts assemble to conquer the multiverse of P2E games and NFTs. It's our family in the Metaverse. Ancient8 is teaming up with friends in other crypto and GameFi communities around the world who share our community-first approach and aspire to educate and empower the first generation of Metaverse-native citizens.
Community members are undeniably the center of the Alliance. Our shared ecosystem will provide several benefits to our members, including:
Exclusive access and early knowledge of new GameFi projects
Priority access to our Scholarship programs at an industry-leading reward level
Level up their blockchain, crypto, and GameFi knowledge and learn-to-earn in Ancient8 Academy
Unique NFTs to build a personal digital ID with exclusive perks
Early access to Ancient8's exclusive software products, soon to be announced
Alliance partners join ACA for the shared vision to grow and empower the community. Ancient8 will lead the initiative by sharing our educational resources, marketing and software tools with fellow alliance partners, and all members are encouraged to contribute their own unique strengths to our common cause. Together, ACA partners will synergize and coordinate community activities and promotional campaigns to provide the best outcomes for our community and GameFi partners.
For GameFi projects, ACA will become the most influential group for marketing and community building. The Alliance's enthusiastic community interacts deeply with our ecosystem of products and multiplies the network effects of each game. This movement accelerates the go-to-market process and helps new projects leapfrog competitors who choose to go it alone.
With ACA, Ancient8 and our alliance partners aim to share the benefits of Metaverse projects with our members, and deliver the power of our community and marketing reach to high quality GameFi projects to BUIDL the Metaverse, together.
Introducing, the ACA Guild Members
GMC Gaming Guild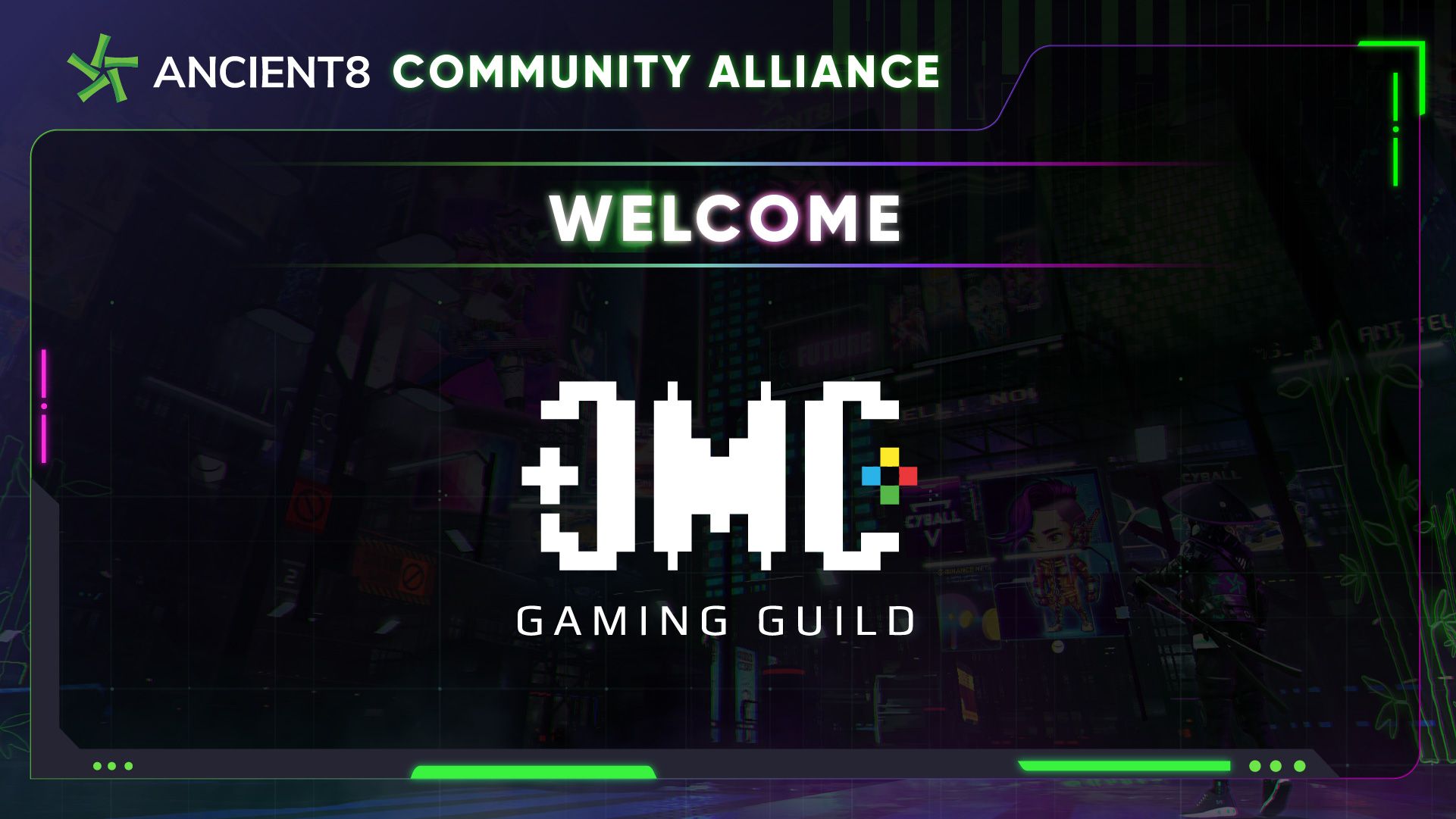 GMC Gaming Guild was built on the foundation of GameMarketCap and is a sub-guild of Ancient8 - the largest gaming guild in Vietnam. We aim to help casual players to navigate and overcome barriers to employment, in turn diversifying their income and earning potential by empowering them with encouragement and required resources to achieve their goals.
The crypto game world is ever-changing. Follow GameMarketCap to catch up on the latest news.
G63 Guild Games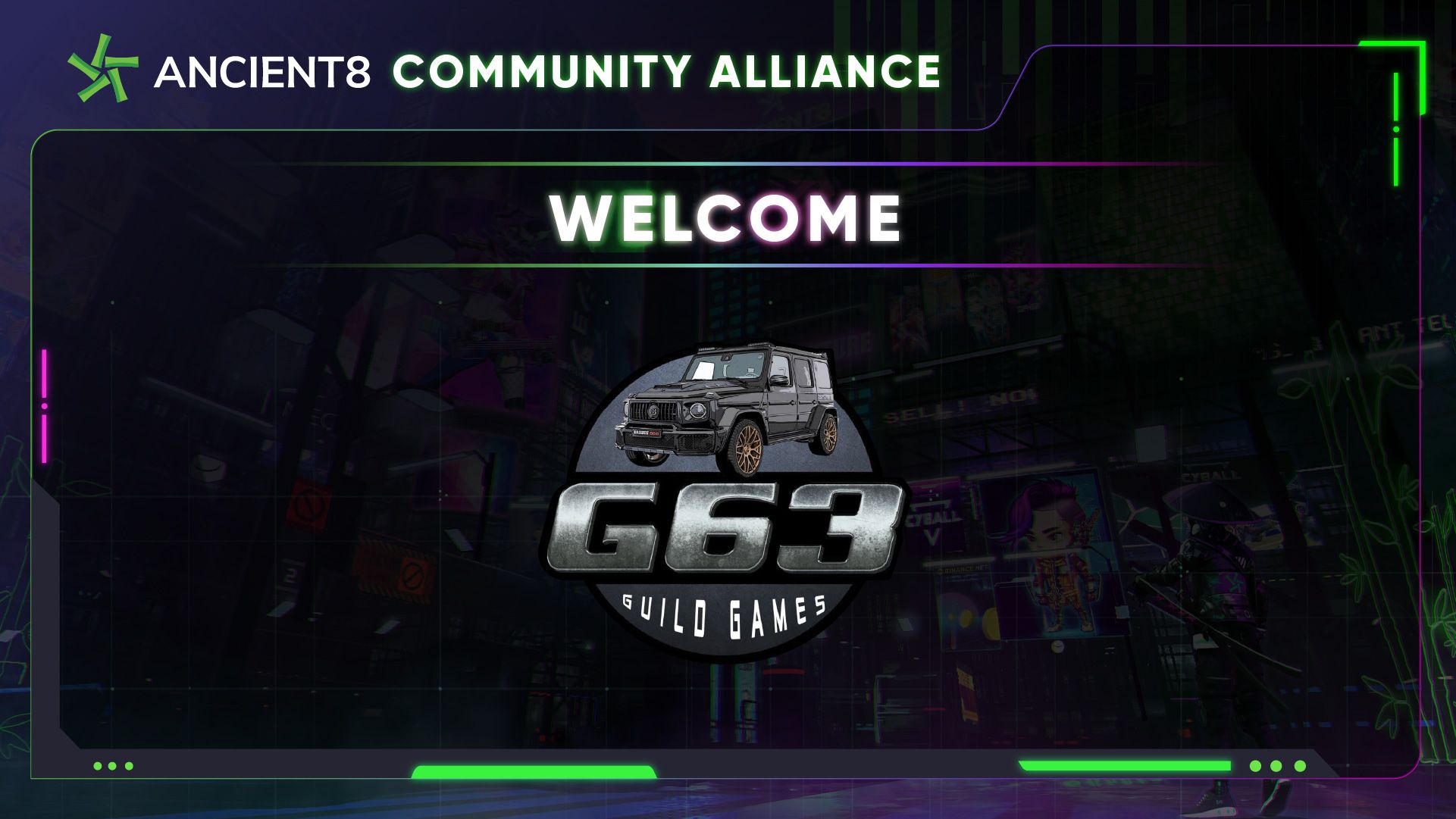 G63 Guild Games is a leading sub-guild of Ancient8. With a thorough selection process, G63 Guild Games focuses on the quality and cohesion of guild members rather than the number of scholars.
Although it is a private Gaming Guild, G63 Guild Games has more than 1300 members in the Telegram group, 1400 members in the Facebook group, and more than 600 elite scholars.
AntiAntiNFTs Club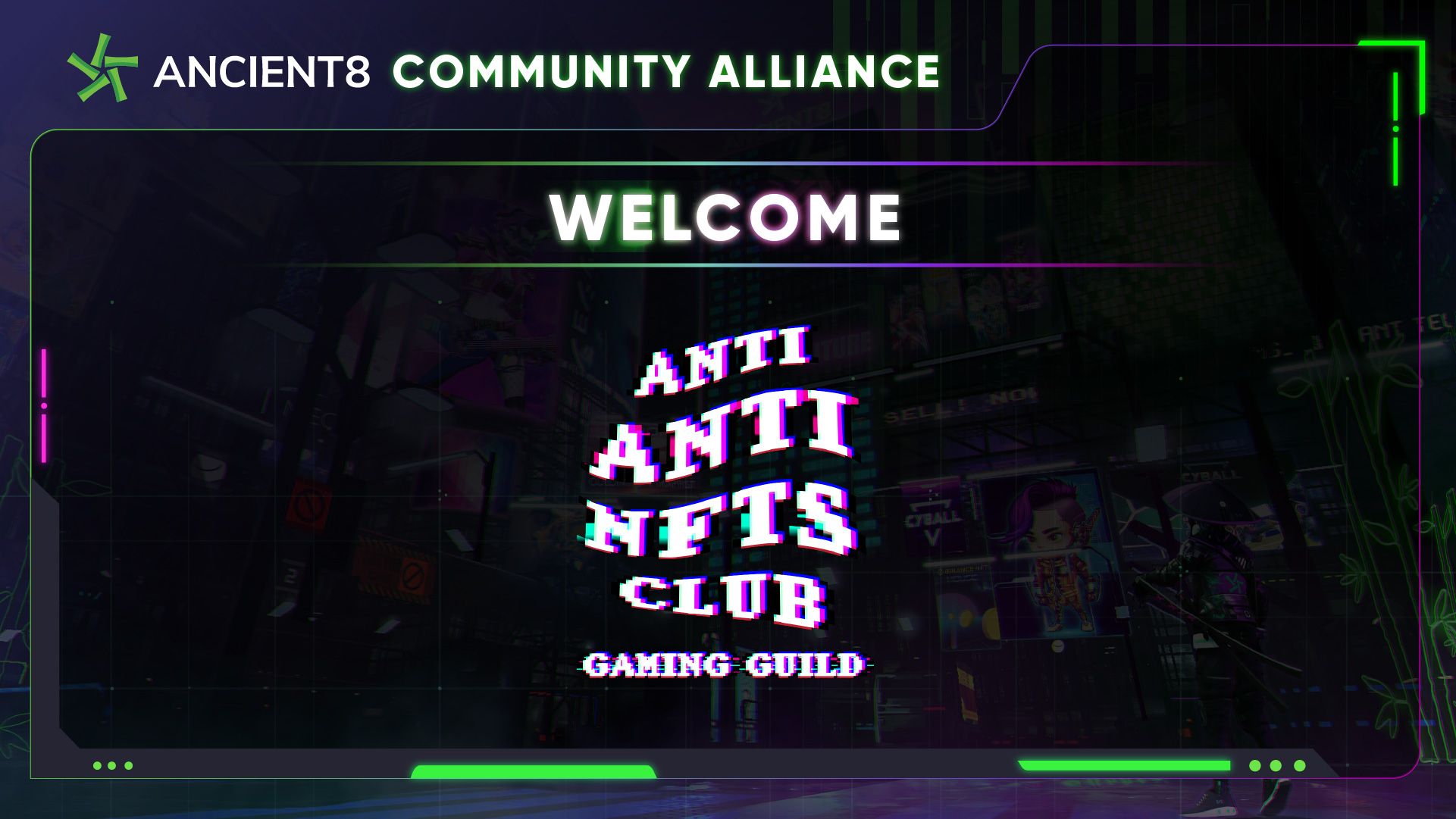 AntiAntiNFTs Club is a leading NFT community in Vietnam mainly focused on NFT and GameFi markets. Founded in January 2022, the Telegram community of AntiAntiNFTs Club has nearly 1000 members after only 3 months. Moreover, AntiAntiNFTs Club is managing more than 100 scholars in its Gaming Guild.
With the solid knowledge base of the cryptocurrency, NFT, and GameFi of the core members, AntiAntiNFTs Club is an essential entry portal for those new to the market.
KKN | GG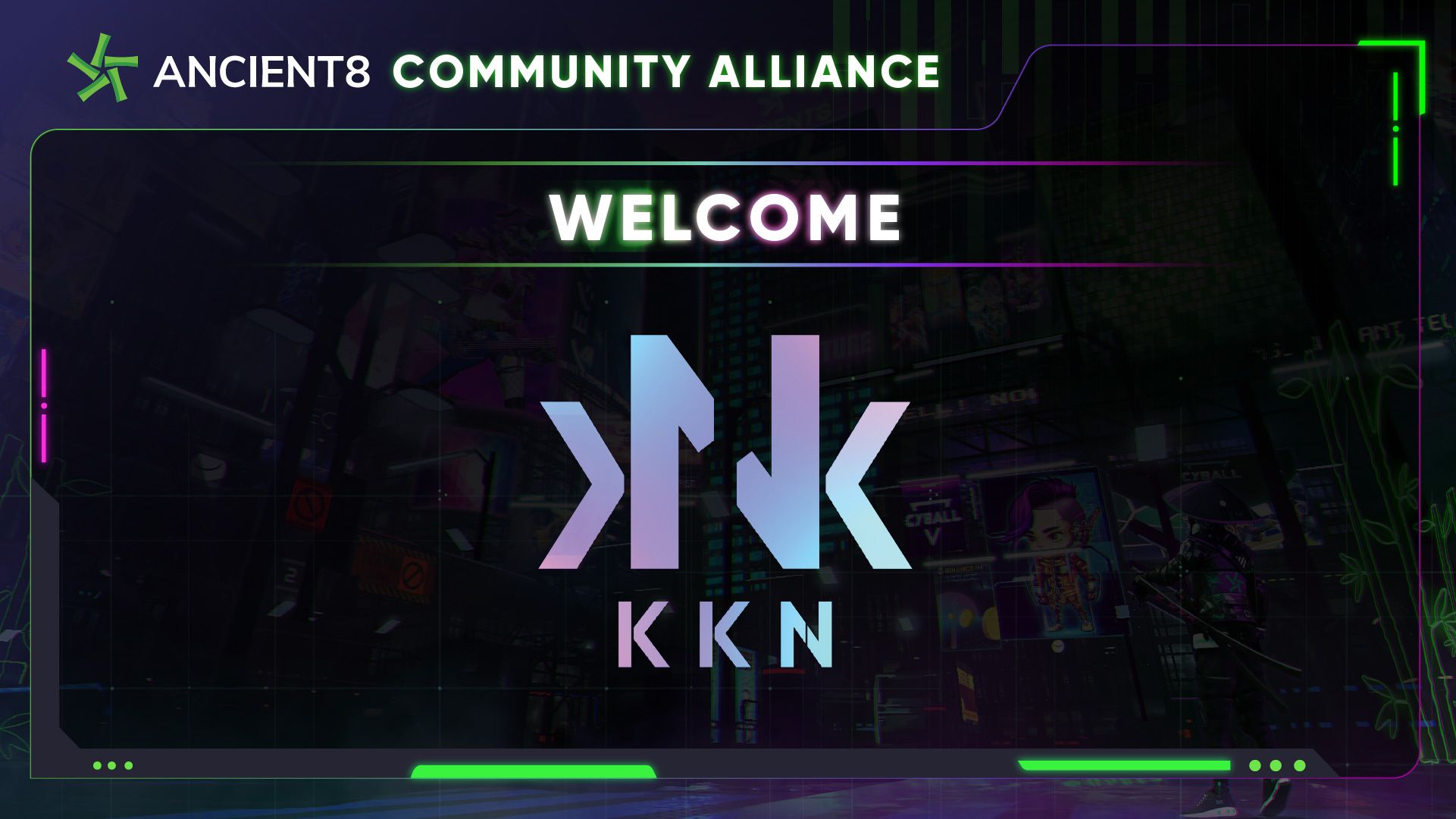 KKN | GG is a Gaming Guild that brings together friends with the same passion for Crypto & NFT Gaming. With the spirit of enthusiasm and good coordination, KKN | GG is considered to have long-term growth potential and can support Ancient8 as one of the top sub-guilds.
Currently, KKN | GG currently has about 200 scholars and this number is still increasing every day.
CyHorse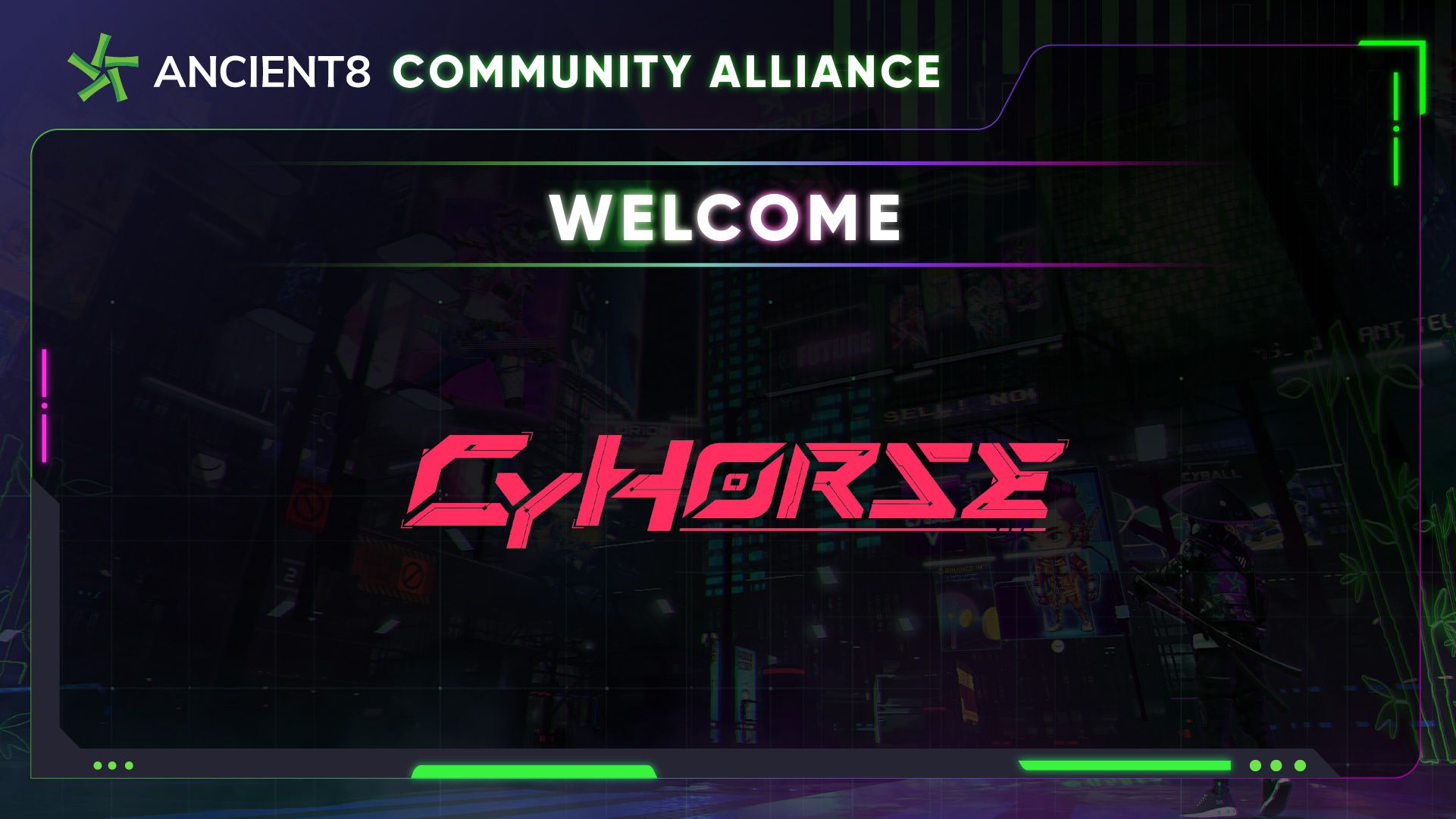 CyHorse is one of Ancient8's sub-guilds with modern and technological colors. In addition to providing scholarships for newcomers who want to participate in the GameFi market, CyHorse is also a place for members to exchange, connect and learn together.
Currently, CyHorse has more than 50 scholars, and in the near future, CyHorse intends to bring more scholarships to players who want to experience the NFT game.
368 Incorporated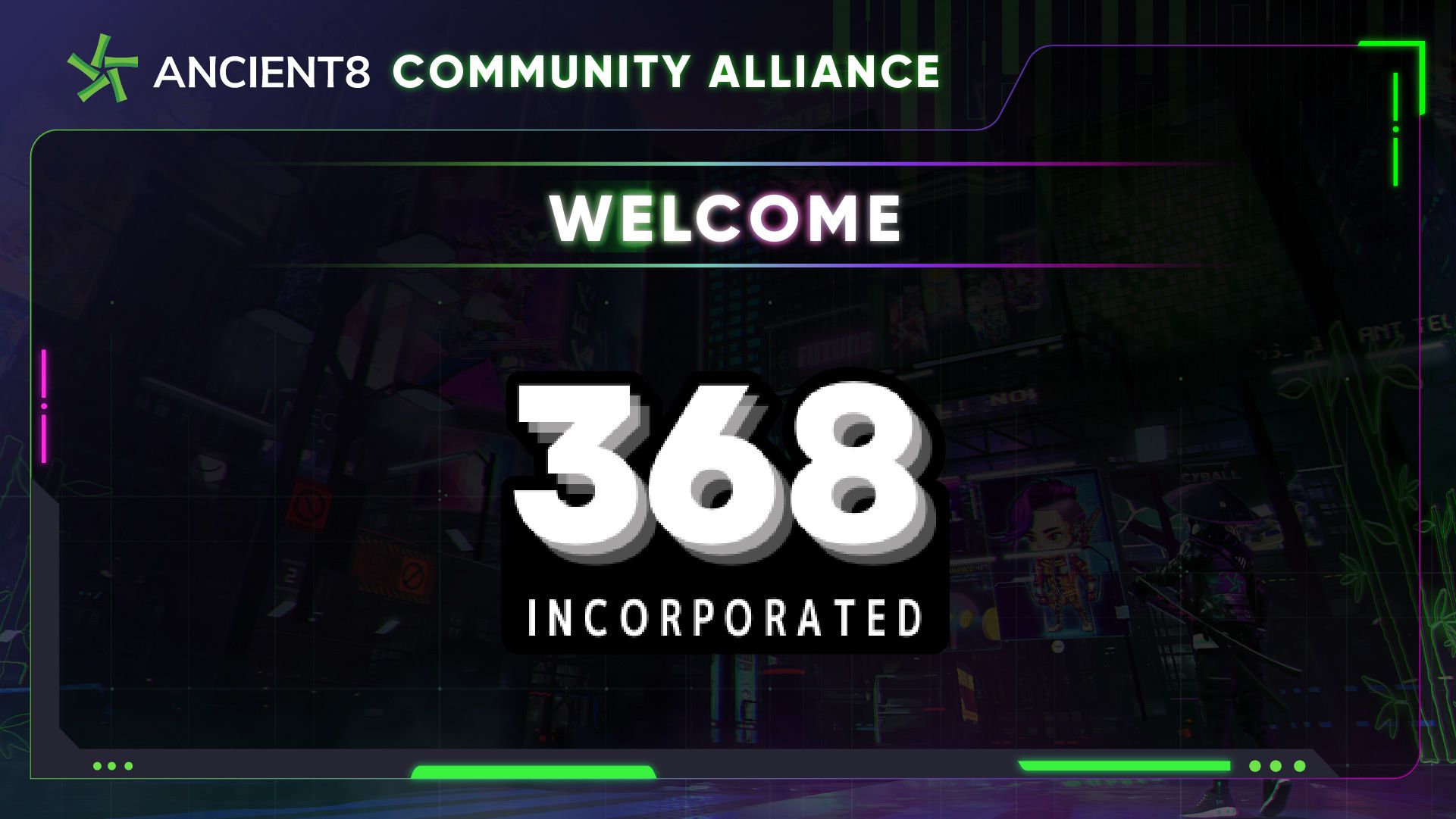 As a sub-guild of Ancient8, up to the present time, 368 Inc. has established itself as one of the strongest Gaming Guilds in the Cyball game. With the principle that quality is more important than quantity, 368 Inc. currently provides an opportunity to earn as well as show gaming talent for more than 60 scholars, ranked in the top 3 Leaderboard in CyBall game, and will continue to achieve many other achievements in the future.
612 Guild Game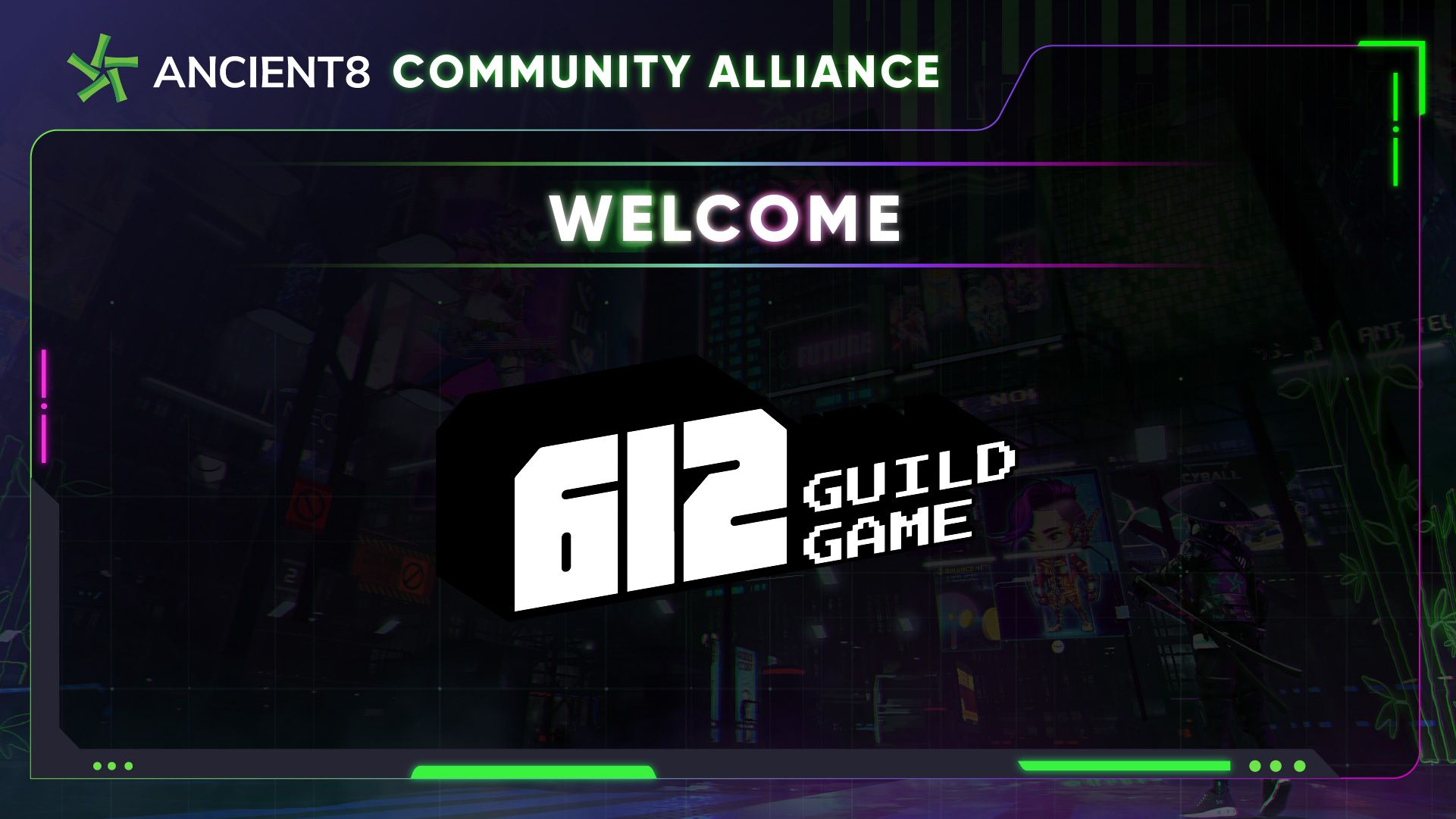 The main goal of 612 is to help more people earn more income and gain more knowledge about GameFi and the cryptocurrency market.
With nearly 50 active scholars, 612 Guild Game doesn't stop at the current amount of scholars, its target is 200 scholars in the near future. In addition, 612 is constantly looking for new games so that members have the opportunity to access many different games.
HATTEN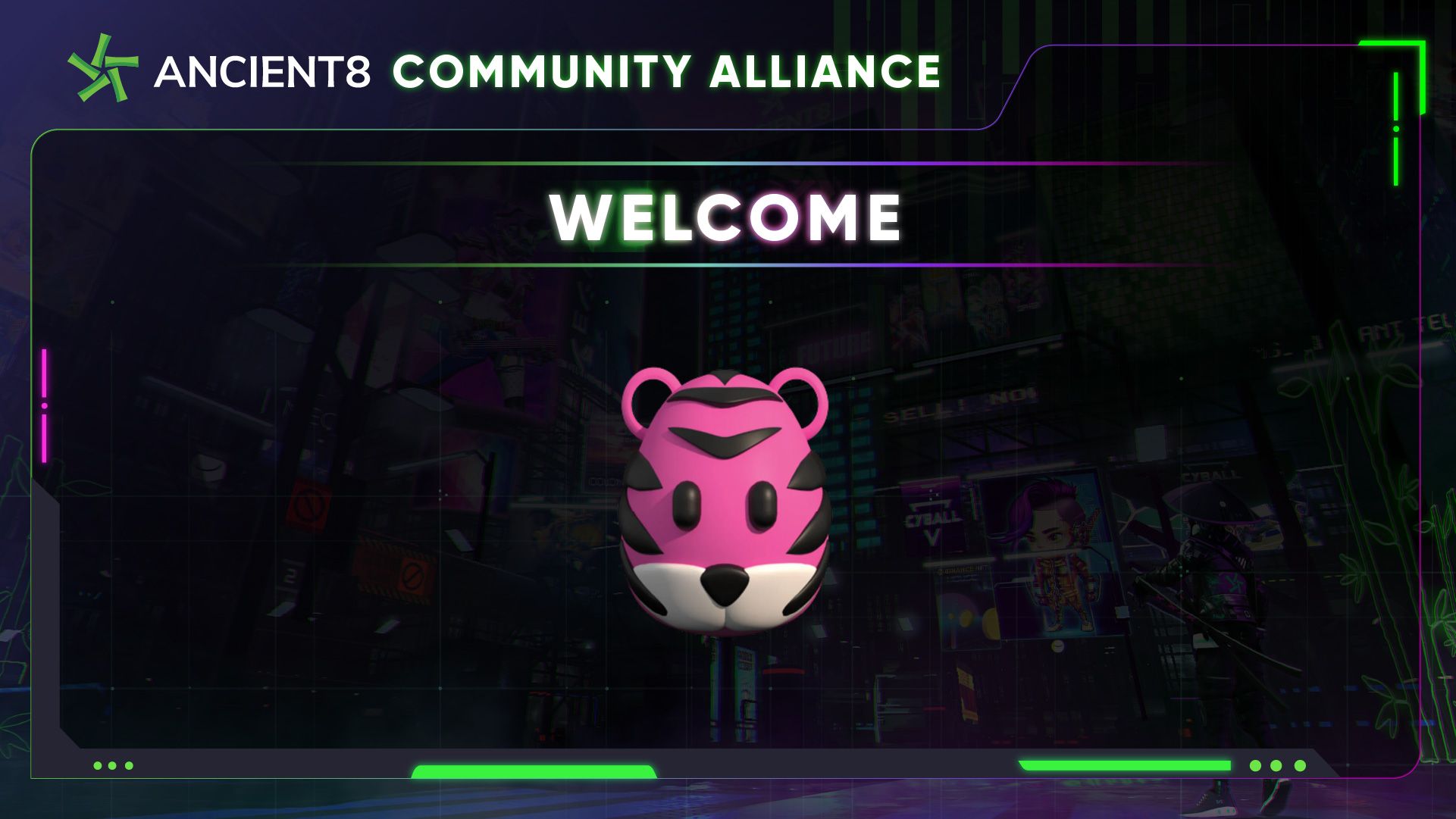 As a mid-range game guild among Ancient8's sub-guilds, HATTEN is not too strong in social media, but its biggest advantages are scholar training and management.
With the goal of opening a playground for everyone to access the cryptocurrency and GameFi markets, HATTEN always welcomes new scholars to join its guild.
Tra Bi DAO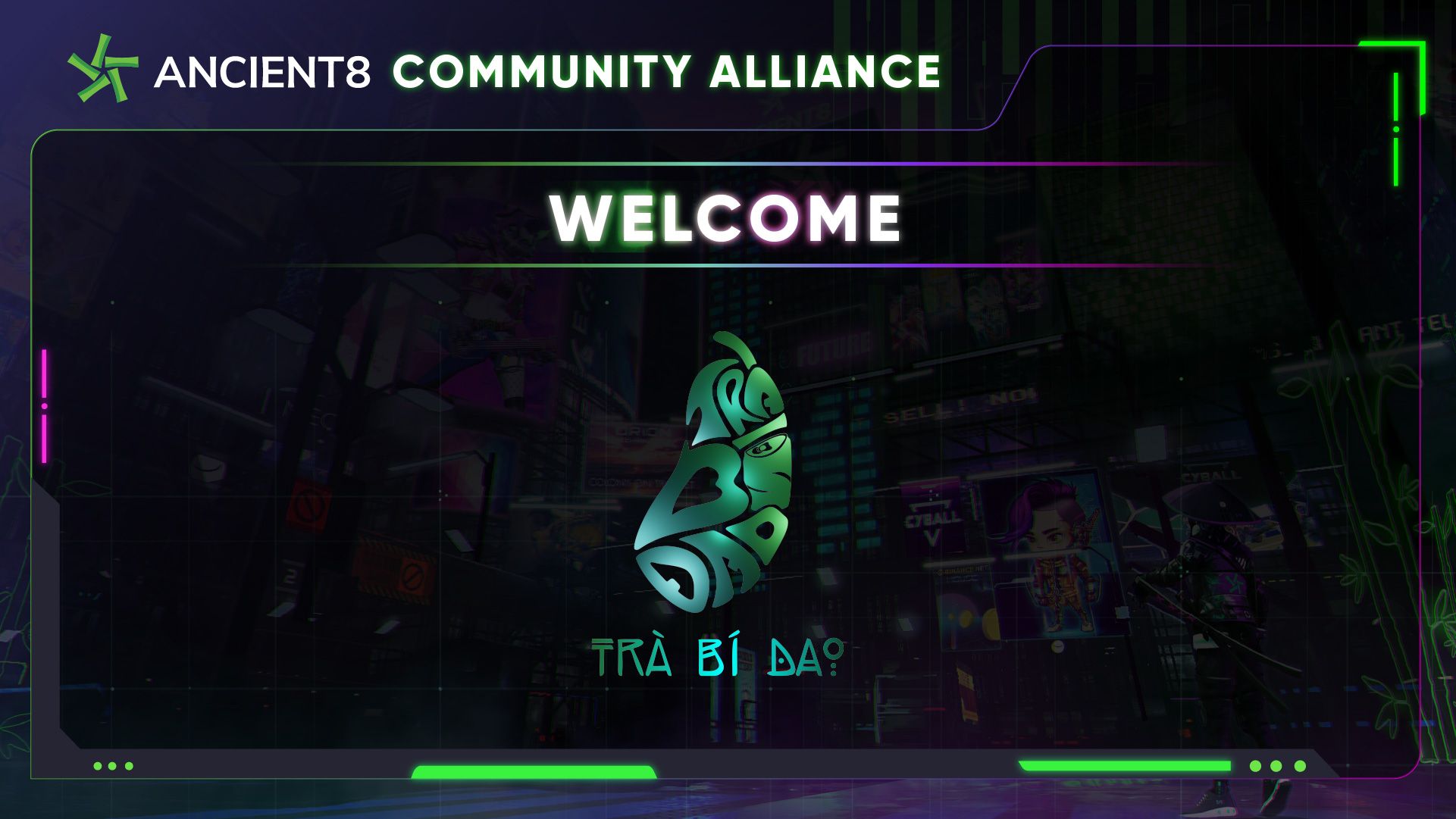 Exclusive Gaming Guild was founded by the Coin68 crew.
Tra Bi DAO truly believes GameFi will unlock the real potential of blockchain and cryptocurrency to the masses. That's why they are actively creating opportunities for others to join this gaming revolution, first with CyBall, then with many promising games in the future. They envision Trà bí DAO to be the "Wonderfarm" for GameFi adopters.
OiBanOi Gaming Club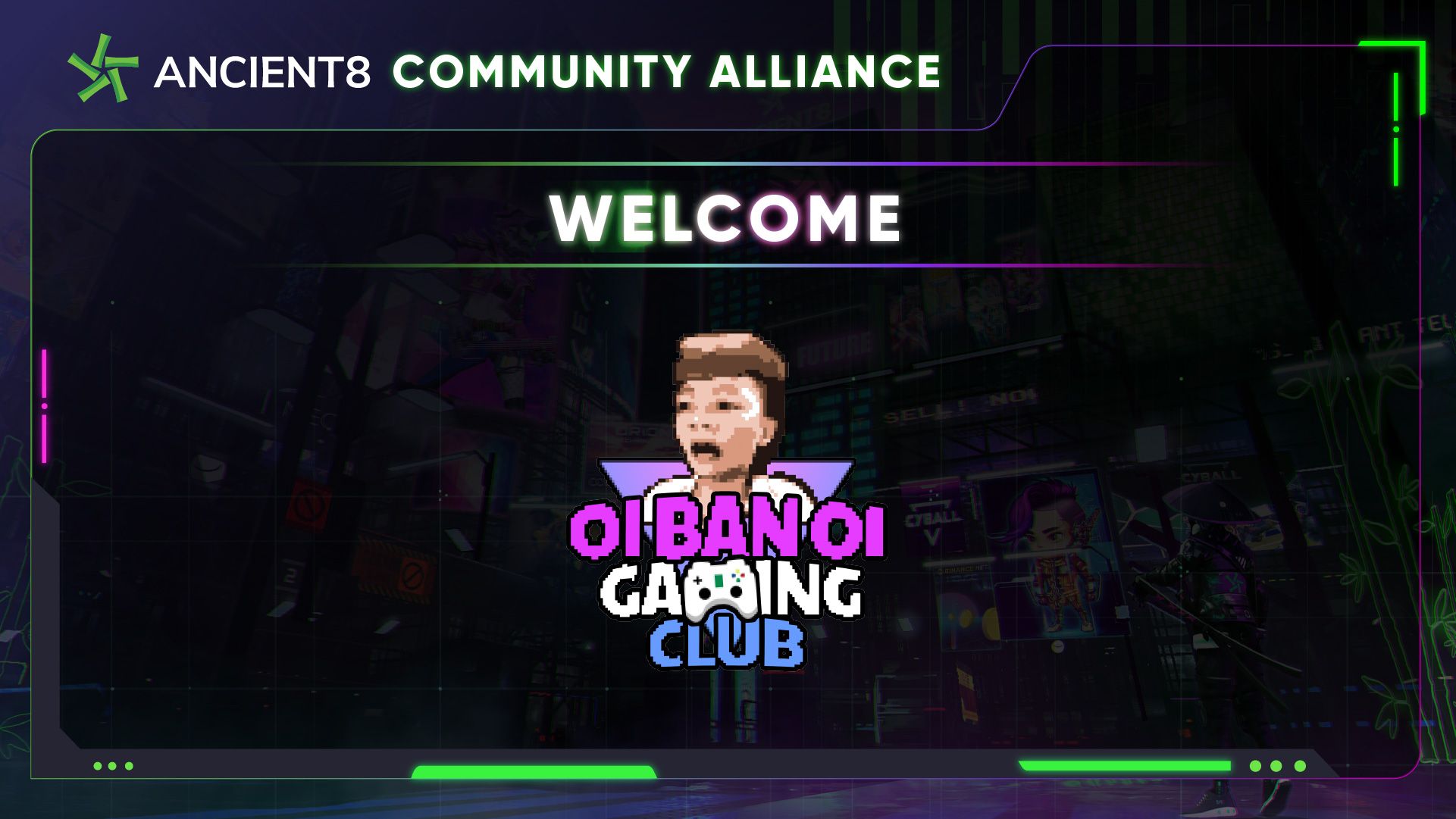 Inspired by a famous Vietnamese meme, OiBanOi Gaming Club focuses on the fun and cohesion of the guild members.
As a private Gaming Guild, OiBanOi Gaming Club has 30 scholar, however, OiBAnOi Gaming Club's GameFi portfolio is the most diverse of Ancient8's sub-guilds, including CyBall, Nekoverse, Sipher, Apeiron, and FOTA . Not stopping there, OiBanOi Gaming Club is always looking for more potential games to refresh the GameFi playground for its members.
How to join Ancient8 Community Alliance?
It's simple. You only need to access the following website and register. Don't wait, do it now: https://aca.ancient8.gg/
About Ancient8
Ancient8 is building a DAO that develops the infrastructure layer for GameFi, with a focus on community and software. As Vietnam's largest blockchain gaming guild, Ancient8 enables everyone to build the Metaverse through scholarship, blockchain education, institutional-grade research, community, and blockchain software products. Ancient8's vision is to democratize social and financial access in the Metaverse, and is on a mission to reach, educate, and empower the next 100 million Metaverse citizens through the blockchain.
Ancient8 is backed by leading investors including Dragonfly, Pantera, Hashed, Mechanism, Coinbase, Alameda, Jump, Animoca, among others.
---
Join us in our journey to build the Metaverse!
Twitter | Discord | Website | Blog | Facebook | Telegram | YouTube