Ancient8 collaborates with BORANETWORK, a platform that provides friendly blockchain-based games and entertainment content
Ancient8 has formed a partnership with BORANETWORK to elevate the experience of every gamer in their Web3 game journey. The partnership will allow Ancient8 and BORANETWORK to facilitate the launch and trading of web3 gaming assets worldwide.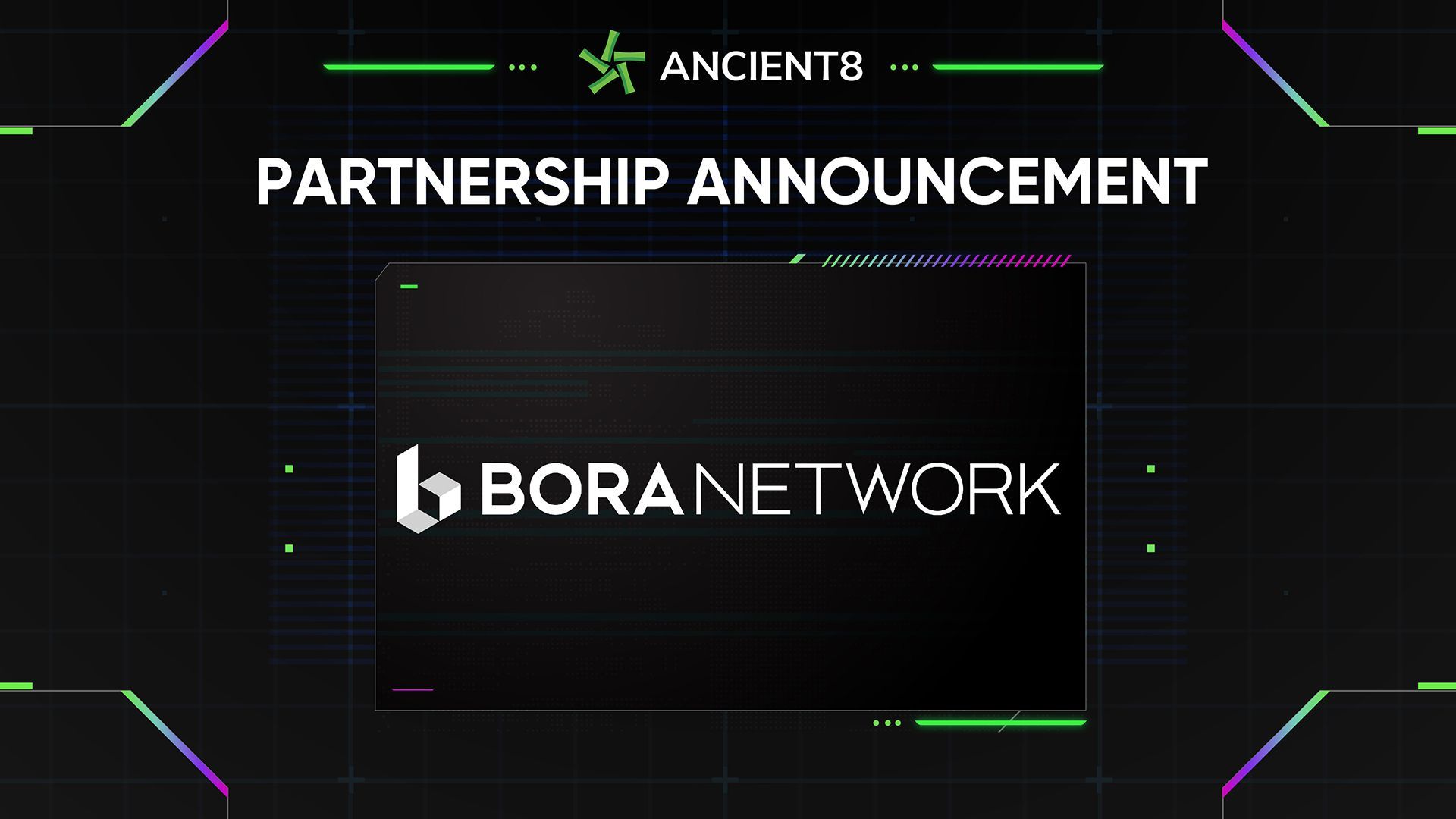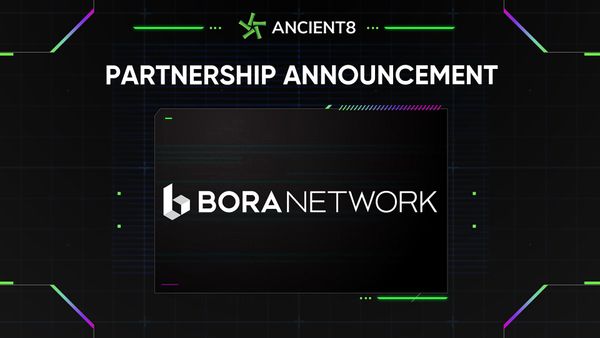 Introduction to Bora Network
BORANETWORK is building a myriad of experiences and services for user-friendly blockchain-based games and entertainment content platforms. As a subsidiary of casual game and blockchain developer METABORA, the team also develops the blockchain platform BORA to offer software solutions for GameFi at scale.
BORA Platform is associated with various partners across the industry capable of building advanced tokenomics, content, and blockchain technology, covering a wide range of contents such as gaming, entertainment, guilds, DAOs, etc. empowered by an aggressive ecosystem investment and partnership. The team also develops blockchain-optimized solutions for GameFi such as NFT trading, token exchange, and DeFi via the BORA Portal.
The ecosystem is powered by the BORA token. Through listings on global exchanges and expanded partnerships, this token functions as a bridge to promote a fair accessibility of users to the services offered by BORANETWORK on a worldwide scale.
We look forward to a long and prosperous partnership with BORA. By working together, we can provide significant value to gaming communities throughout the world. We are both building infrastructure to improve the user experience in and around web3 games and pave the way for the next wave of GameFi development.
About Bora Network
BORA, a global blockchain platform, has recently shared BORA 2.0 and its new vision to expand the ecosystem with various gaming, sport, and entertainment content.
Website | Portal | Medium | Twitter | Discord | Telegram |  Youtube | LinkedIn
About Ancient8
Ancient8 is developing the infrastructure for GameFi, with a focus on software and community. Ancient8 is building GameFi Identity and Launchpad products to serve as the marketing distribution channel for GameFi and Metaverse projects to onboard millions of users. Ancient8 manages Vietnam's largest blockchain gaming guild, and enables everyone to build the Metaverse through blockchain software products, guild scholarship, blockchain education, institutional-grade research, and community. Ancient8's vision is to democratize social and financial access in the Metaverse.
Join us in our journey to build the Metaverse!
Twitter | Discord | Website | Research Portal | Blog | Facebook | Telegram | YouTube | Ancient8 Dojo