Ancient8 - Army Recruit Phase 2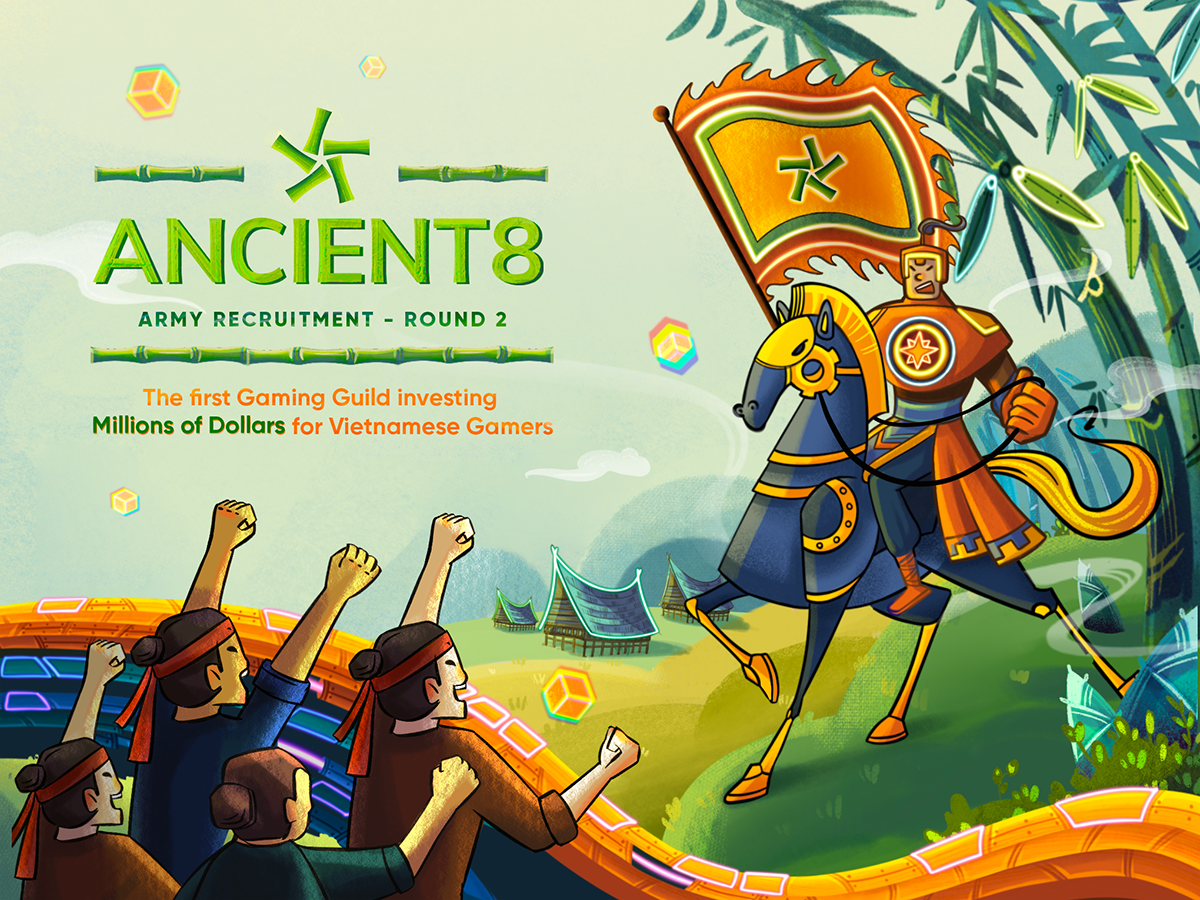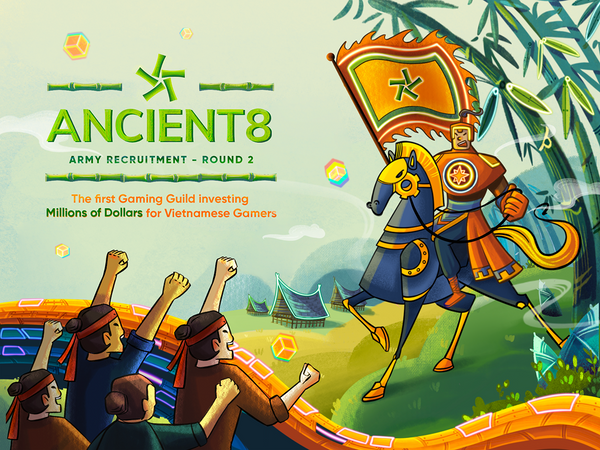 After a very successful first phase of the recruitment, Ancient8 has received extremely enthusiastic support from the Vietnamese Crypto community. In response to this support, the Ancient8 Admins are back with an extremely explosive second recruitment for those who missed the first time.
Let's find out what opportunities are waiting for you!
Ancient8  - Army Recruit Round 2
We are recruiting users to become great Soldiers to explore the new Axie Crypto World.
Ancient8 Recruitment Phase 2 lasted for 17 consecutive days from November 18, 2021 to 11:59 PM on December 5, 2021, to select the 100 best candidates. Selection results are announced throughout the recruitment period and the guild's entry process for selected members will take 30 days to ensure Ancient8 can carefully select qualified individuals.
Great Benefits for the Generals - Soldiers of Ancient8
Soldiers (Warriors)
Each Soldier will
Receive 1 account of the extremely popular Axie Infinity NFT Game.
Receive an in-game investment of up to $1,200.
Be trained by the General to maximize his capacity.
Note:
We only recruit participants who have plenty of spare time.
How to participate?
Very simple!
You just need to send a direct message to our Head of Recruitment via:
To those who filled in the last registration form, Ancient8 will contact you soon. Keep your eyes on the phone!
Terms & Conditions
To get whitelisted, make sure you have fully completed the form.
All assets earned belong to Ancient8 and will be distributed based on commission.
About Ancient8
Ancient8 is Vietnam's biggest blockchain gaming guild incubated by Coin98 Labs, Kyros Ventures and Coin68 Media. Ancient8 aims to create a Decentralized Autonomous Organization (DAO) that develops a platform to enable everyone to play and build the metaverse while earning rewards. Besides, we offer scholarships, educational content for equal economic opportunities in the metaverse.
Website | Blog | Twitter | Facebook | Telegram | Discord | YouTube