Analyze best matches of Axie Infinity VN Championship - Semifinal
Match: Nhim vs PemPemVN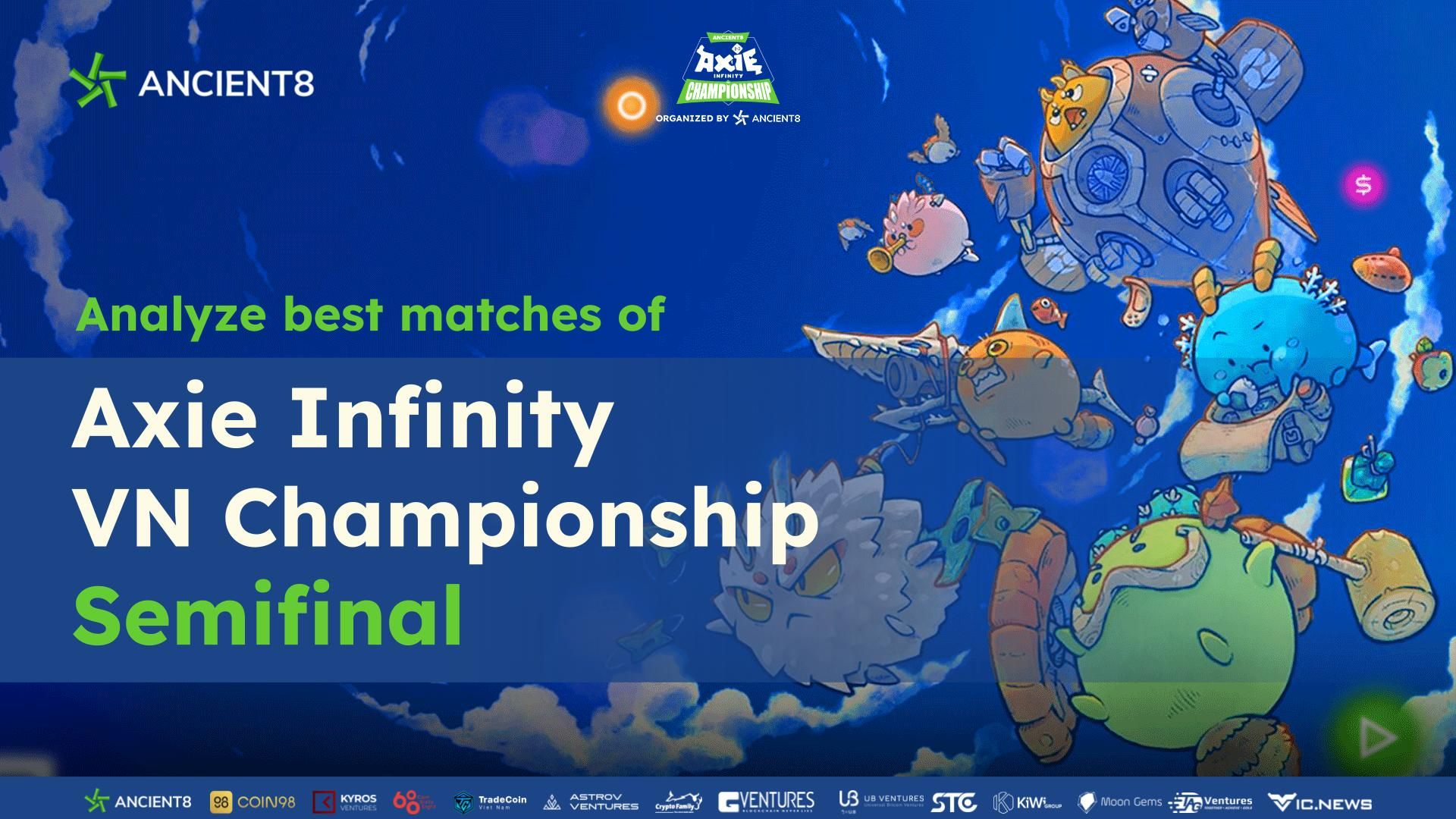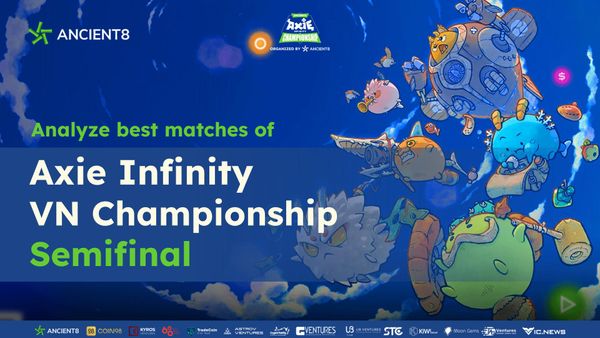 Match: Nhim vs PemPemVN
(You can watch the match here at 2:30:02)
1/ The cards of 2 teams:
a/ PemPemVN:
b/ Nhim:
2/ Analysis of the match:
Nhim's Bird had an All-out Shot tail so it would not lose energy for that skill. That was also the advantage of this Bird if it had 4 damage cards in the first round, so it only needs 3 more energies to finish off the opponent's tanker which created a pretty big advantage for Nhim.
In Round 2, PempemVn strategy was to get rid of Nhim's Plant as soon as possible so he could face the Mech and Bird. In this round, Nhim also had pretty nice cards for the Plant to defend and gain energy for the next round.
In this round, with the advantage of speed, Nhim wasn't in a hurry so he accepted to sacrifice the tanker to accumulate cards for both Bird and Mech. Of course, PempemVn had to try to finish the opponent's tanker to balance the match.
Nhim's Mech easily finished PempemVn's Dusk with Nut Crack + Nut Throw (+120% damage when comboed together). PempemVn's Dusk axie was not that easy to kill since it was extremely annoyed with the Nile Strike (speed debuff) and the huge damage combo from Cuckoo + Thorny.
Although there were only 2 energies left, thanks to the Cuckoo card (0 energy) PempemVn's Dusk always had more shield and damage. Nhim's Bird had done its best but it was very difficult to finish off PempemVn's Dusk.
This time, with the advantage of being able to attack first, was quite lucky (because the 2 axies had the same speed but PempemVn's health was less, so it was prioritized to attack first), PempemVn easily turned the game upside down, defeating Nhim's Mech. Congratulations PempemVn!
Match: Tomo3 vs FrKiller
(You can watch the match here at 2:30:02)
1/ The cards of 2 teams:
a/ Tomo3:
b/ FrKiller:
2/ Analysis of the match:
It can be said that this is a worth watching game ever between the two teams that use the strongest fear debuff. Besides fear debuff, Tomo3's lineup was also annoying with Discard, and with FrKiller, the 2 nimo tails were a big advantage of energy. Both teams had their calculations. Let's take a look at 2 fear lineups, which team would win!
In round 1, both teams had enough damage cards to poke the Tanker's HP, so both sides used up all their energies for the first round. If your Plant has Drain Bite, don't forget to use it to heal at the end of the round.
With the nimo tail, the energy advantage in round 2 belonged to FrKiller. FrKiller was quite skillful when using Fish snack for the first Dusk to increase armor + 1 Cute bunny for 2nd Dusk to cause fear debuff on Tomo3's Plant axie. This way helped FrKiller protect his Dusks, and make the opponent waste energy by fear effect.
Certainly in this round, both sides had to finish off the opponent's tanker to balance the match to 2vs2. In the following rounds, you would see the tactics of each team more clearly.
There was no Nimo card for FrKiller in this round because the card was lost due to Tomo3's
Third glance skill, FrKiller decided to skip this turn. As for Tomo3, he used 2 energies to poke the first Dusk of FrKiller with the fear debuff for the next round.
In this 5th round, FrKiller knew that Tomo3's Bug had Fish Snack and FrKiller had 2 damage cards which were Swift escape, so he decided to use 1 damage card + 1 Nimo car to poke Tomo3's Bug. The combo also caused the fear debuff to the Bug axie, so FrKiller's 2nd Dusk was able to survive.
Tomo3 was too clever in this round when he had accumulated enough cards + 2 nimo tails to have 4 skills combo without losing any energies. He calculated the amount of damage just enough to put the opponent axie in last stand and caused fear debuff. In this case, the Dusk axie of FrKiller could not do anything but wait for its death.
Until this round, you clearly can see how strong Tomo3's team was, with both card and energy advantage. Especially Tomo3 had 1 Bug which was alive with the ability to cause the fear effect to the opponent. There was no chance for FrKiller to win in this match.
In the end, Tomo3 easily finished off FrKiller. Congratulations Tomo3!
About Ancient8
Ancient8 is Vietnam's biggest blockchain gaming guild incubated by Coin98 Labs, Kyros Ventures and Coin68 Media. Ancient8 aims to create a Decentralized Autonomous Organization (DAO) that develops a platform to enable everyone to play and build the metaverse while earning rewards. Besides, we offer scholarships, educational content for equal economic opportunities in the metaverse.
Website | Blog | Twitter | Facebook | Telegram | Discord | YouTube